I finished this in late May 2017, but just got around to taking all the photos!
In the fall of 2016, I shared progress on a long term project—a meta quilt, if you will—containing a block for each quilt I've finished. At the time, I still had a few blocks to make for older quilts, and have finished another four quilts in the months since.
At my guild's spring retreat in May, I took along scraps I'd pulled out for a few more blocks, and came home with the energy to finish up the final four. That energy extended to putting rows together (quilt-as-you-go style), then finishing the edges with a facing. It ran out right around the time I needed to take photos and blog about it, as seems the norm of late.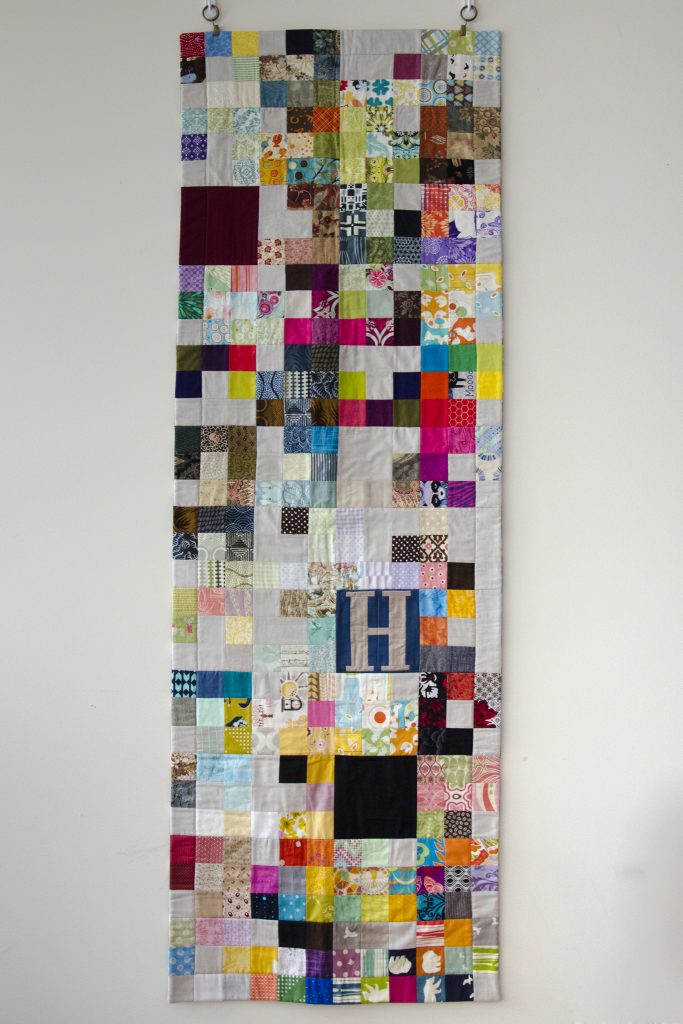 Each quilt has a nine patch dedicated to it. Each block has at least one square of Cloud9 Cirrus Ash as a cornerstone, and as many 2″ finished squares of the original fabric as I could scrounge up. Some quilts only had a few fabrics in them, and some I only had a few fabric scraps leftover, so extra space is filled in with the grey solid. I had no scraps for a few quilts, so those are represented by a solid block of the right color (or, in one case, an approximation of a logo for my alma mater).
Each block is rotated 90° along the row, which means my fussy cutting is sideways or upside down, but that's okay. I found additional scraps after I'd already finished a few blocks and set them into the quilt, but decided to leave them be. They still capture the spirit of the quilts.
I put the rows together in a quilt-as-you-go method, so there's no true quilting, except for a stitch in the ditch 2″ in from the edge that secured the facing to the back.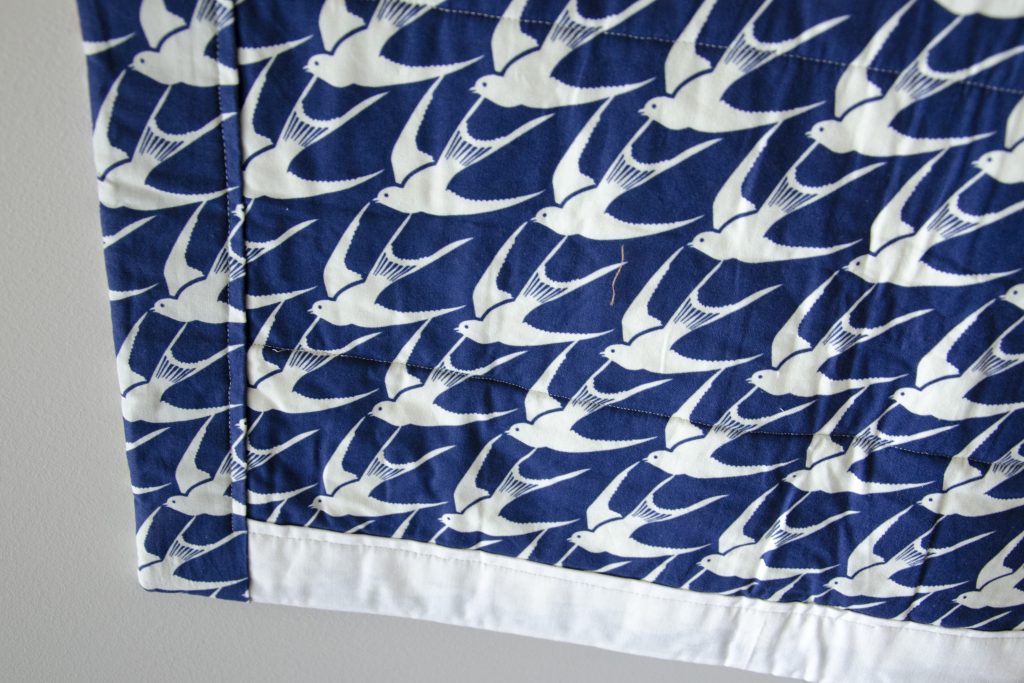 Here it is, row-by-row, with links to posts about each quilt. All told, there are 48 blocks representing that many quilts from my very first in 2010 to a few baby quilts finished in early 2017.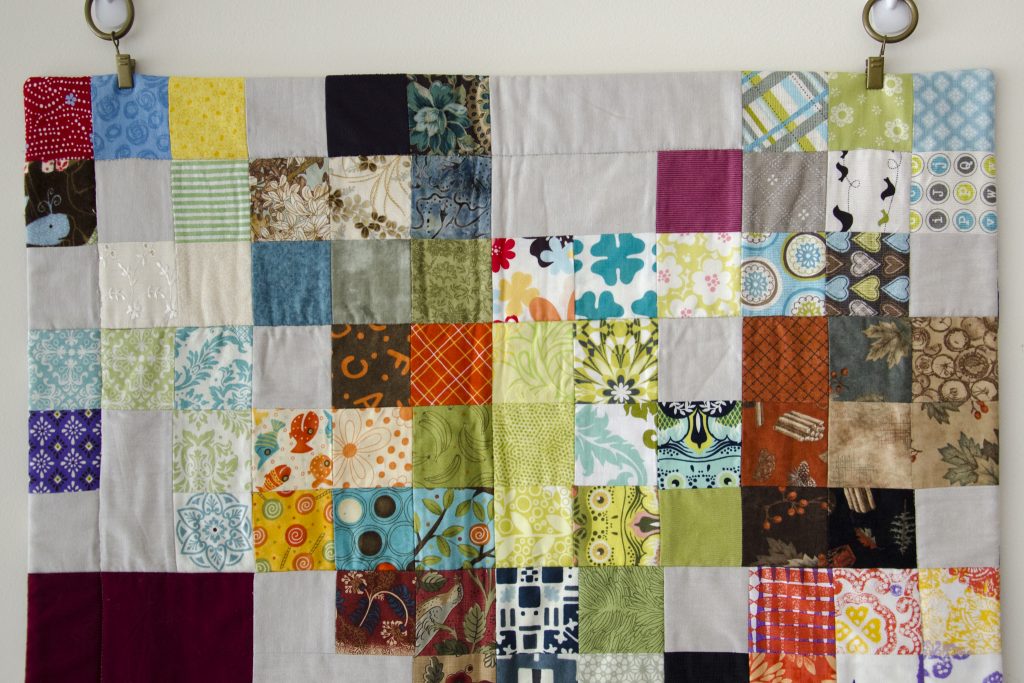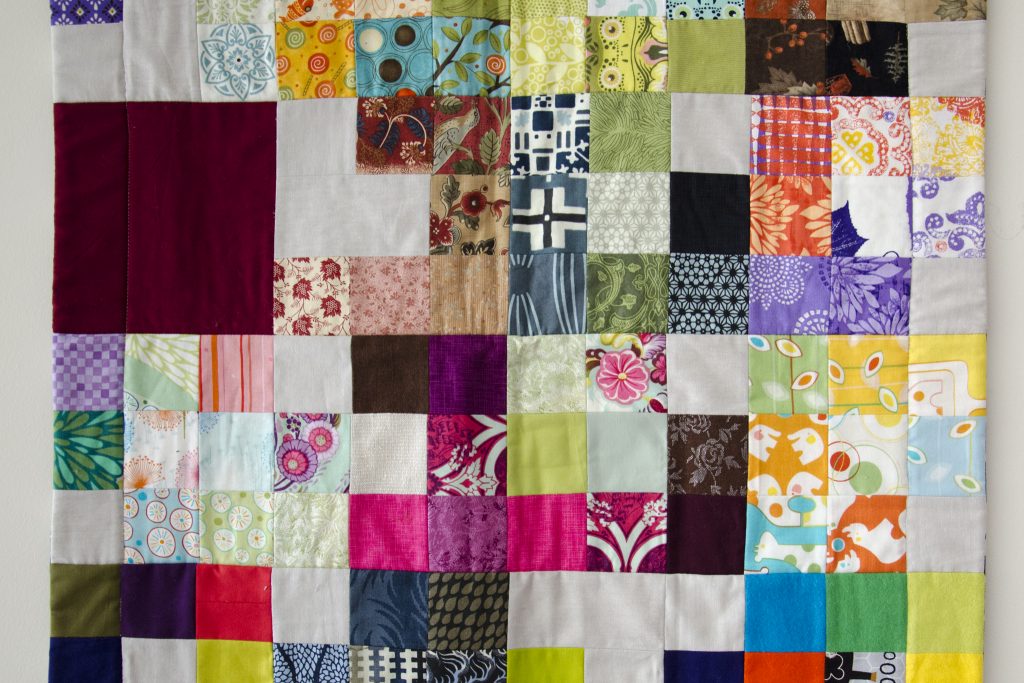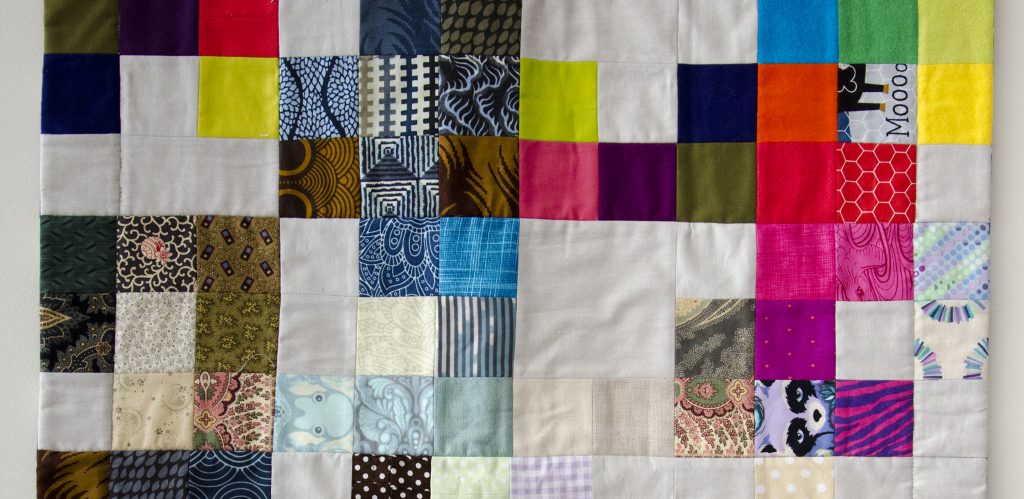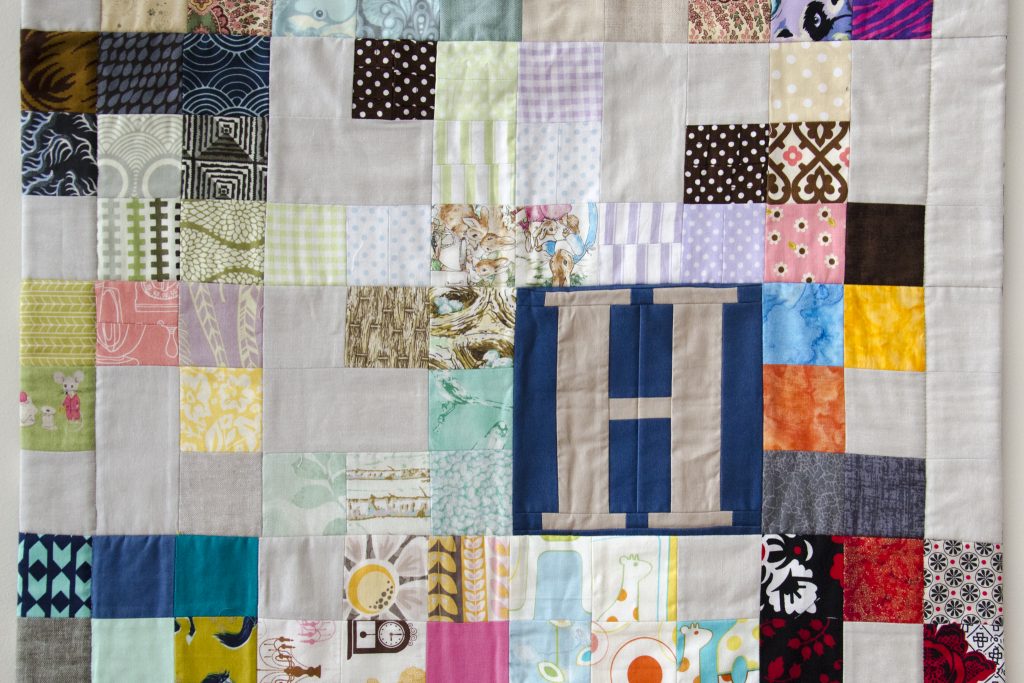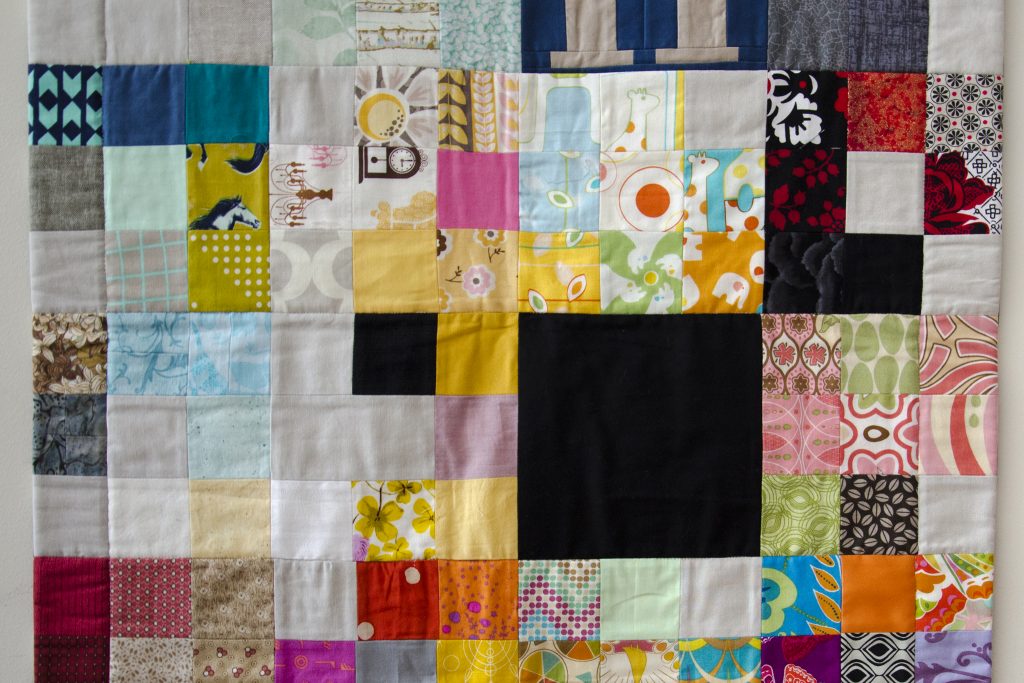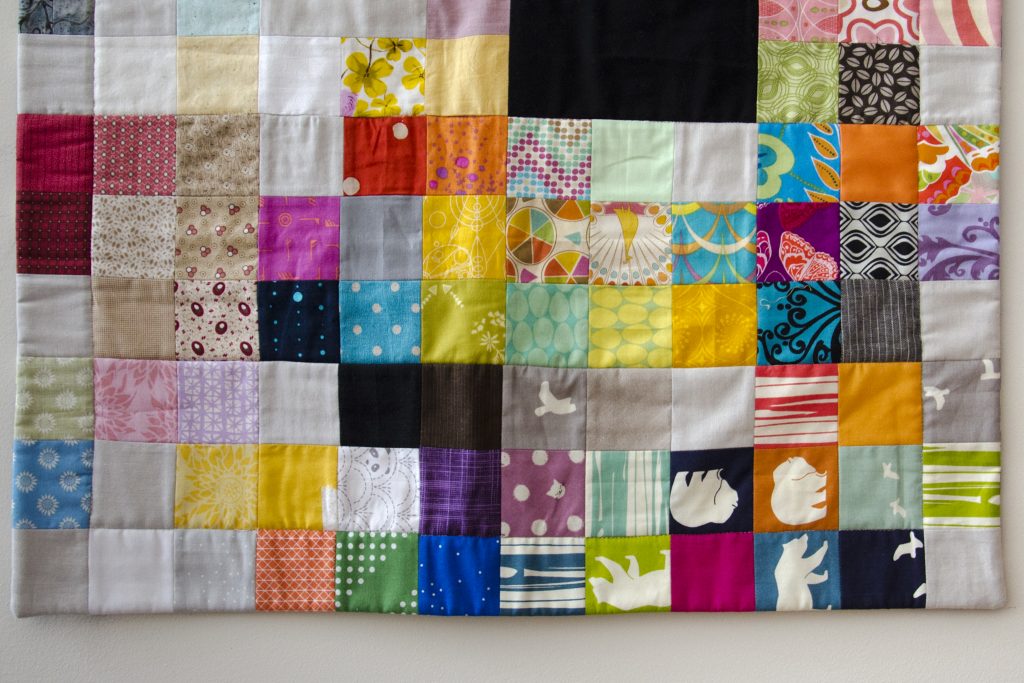 I completed my 49th quilt at the same retreat and completed another three throughout the rest of 2017, so there's no slowing down yet! Maybe in another seven years or so, I'll have another 48 blocks to finish a second panel. My goal is to keep making panels, then sew the panels together to form an ever-larger quilt.
I may also eventually embroider years in the corner gray patch of the first quilt of the year, and add more info to a label on the back side. For now, I think this is going to hang in my studio if I can ever clean it up enough to have space for it.