Wide borders and large sashing are easy ways to eat up fabric and make a larger quilt out of just a few blocks. Sashing can also help even out slightly different block sizes, such as was the case with my Altar Step blocks.
I like how this is turning out much more than I expected to.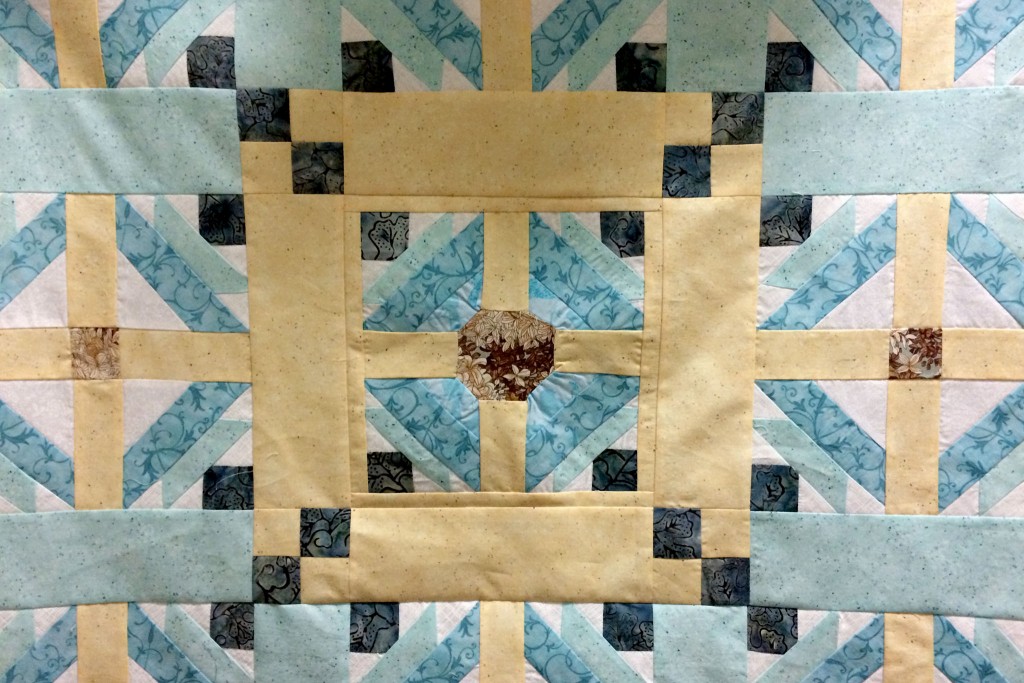 More importantly than how the project is turning out, I want to take a minute to provide sponsor-free praise of Mary Ellen's Best Press. I avoided buying it for many years, thinking cheaper box-store spray starch or sizing was perfectly fine. Curiosity got the best of me recently, and I'm convinced I'll never buy anything else again.
Piecing these slightly wonky, flimsy fabric-made blocks has been amazingly painless after using Best Press. It really does make an incredible amount of difference. I don't want to say it will magically solve all problems—such as the poor technique of a beginning quilter—but let's just say it's well on its way to being a scientific theory from this data set of one.