Once upon a time (circa 2010), a young woman decided that she should start quilting. Rather than design a simple project—or better yet, follow a simple pattern—she went a little crazy and pronounced that she would make a huge quilt in the span of a few months as a wedding present to a cousin. It was a dismal plan all around, and needless to say, that first project is still unfinished.
In the present time, a slightly less young woman has grown wiser with age and is tired of half-finished (or less) projects cluttering up her studio-cum-master-closet (and asking "what on Earth were you thinking, younger self!?!?").
That wiser woman knows finishing it to the original vision is never going to happen, nor does she want to even try.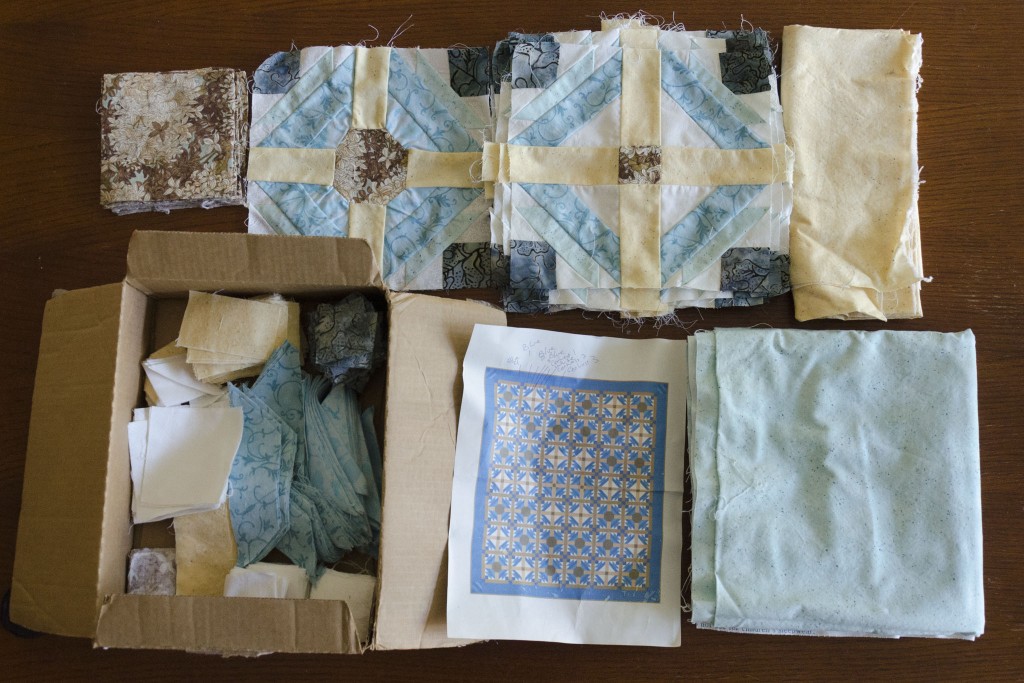 So, while she ponders what to do with ten blocks, a million little cut-out pieces, and three uncut yards of coordinating fabric, you're left reading a blog post written about herself in the third person, all for the purpose of describing one photo that should have just gone on Instagram.
It's dangerous work, delving into the dark recesses of the unfinished object pile.
Anyone want a bunch of tiny squares and trapezoids of questionable-quality fabric, possibly pre-washed?