It's right around this time every year that I remember how much I dislike the season of giving. I love giving presents when I find/make just the right thing for someone; I dislike having to buy something just because it's xmas. I hate, hate, hate being on the receiving end when someone clearly felt required to give me something—it takes all the fun out of being able to appreciate the thought behind the present.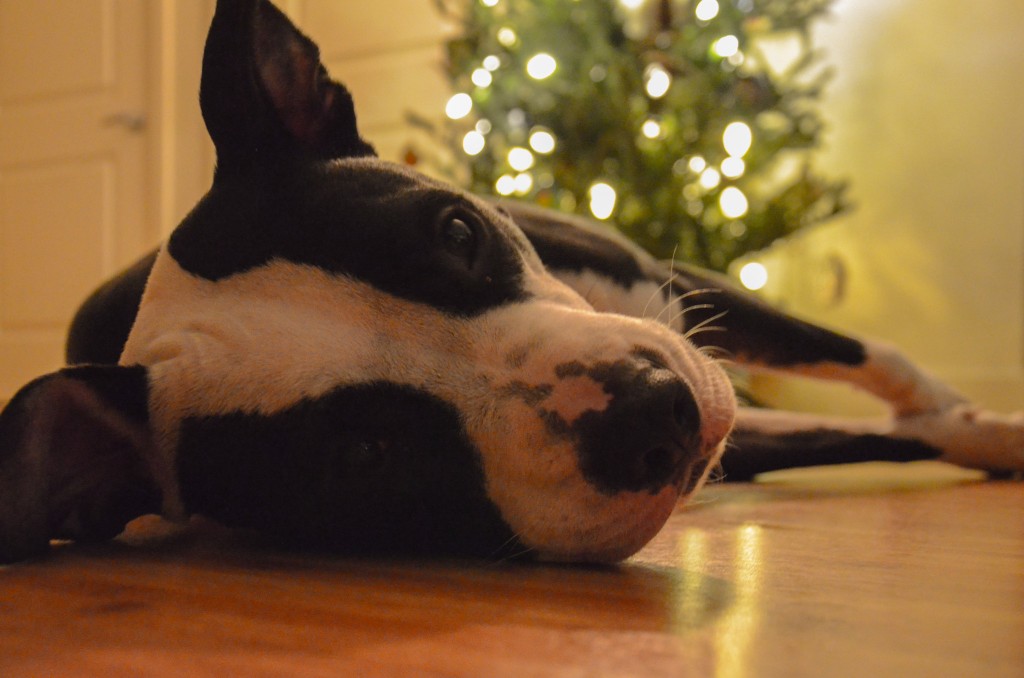 Growing up, giving holidays were always followed by a series of trips to the store to exchange all manner of things that didn't fit or really weren't my style—that, or trying to find a way to donate things that couldn't be exchanged (which generally didn't happen, so they became clutter in a mini-hoard). So, that's the long-winded bah-humbug excuse for why my tween and teen niblings are all getting gift cards this year—instead of having to go return things from us in the days after Christmas, perhaps they can go to the store with us while we're in town that week and use their gifts on things that suit them best.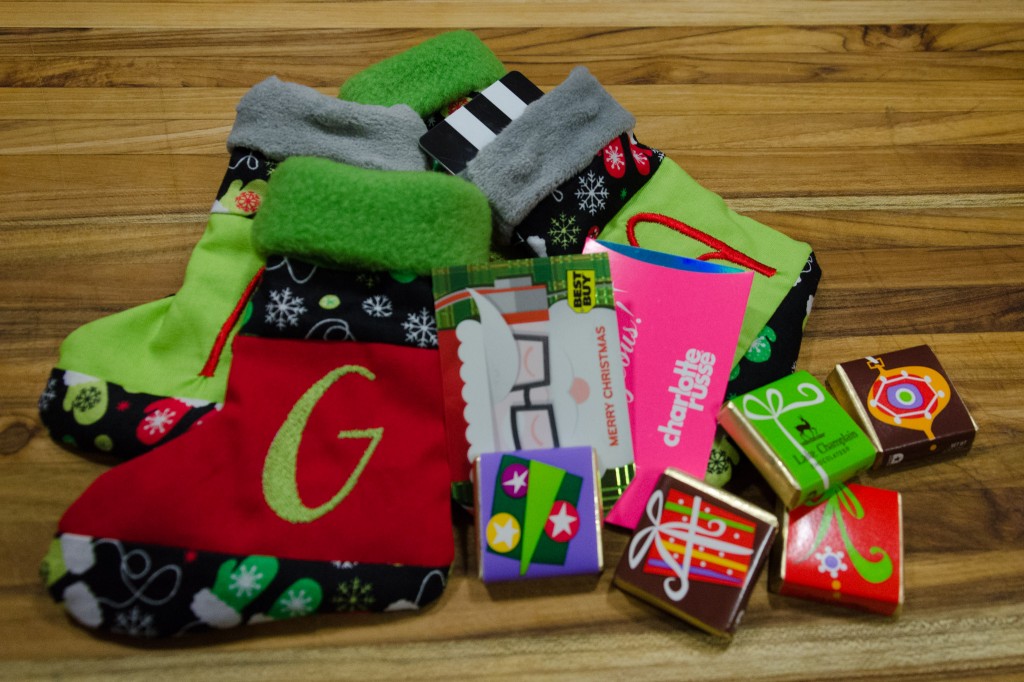 Gift cards are boring to unwrap, so I made a few gift card stockings as well. I personalized them with embroidered initials, and topped them with a bit of stashed fleece. Really, I was procrastinating on working on a quilt that I've lost the drive to finish.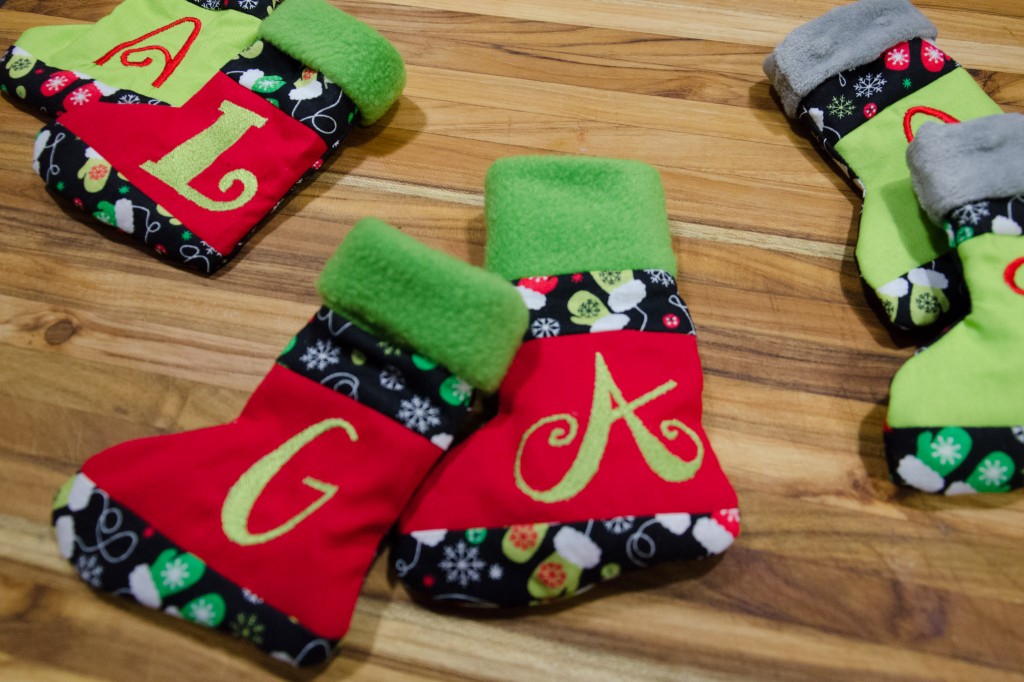 The easy way would be a single layer with pinked seam allowances to stop potential fraying. I made mine with a lining, because it means neat insides and I wanted to experiment with ordering of seams (that is, sewing the lining, cuff, and outside for one half together, then to the other, rather than some complicated nesting process).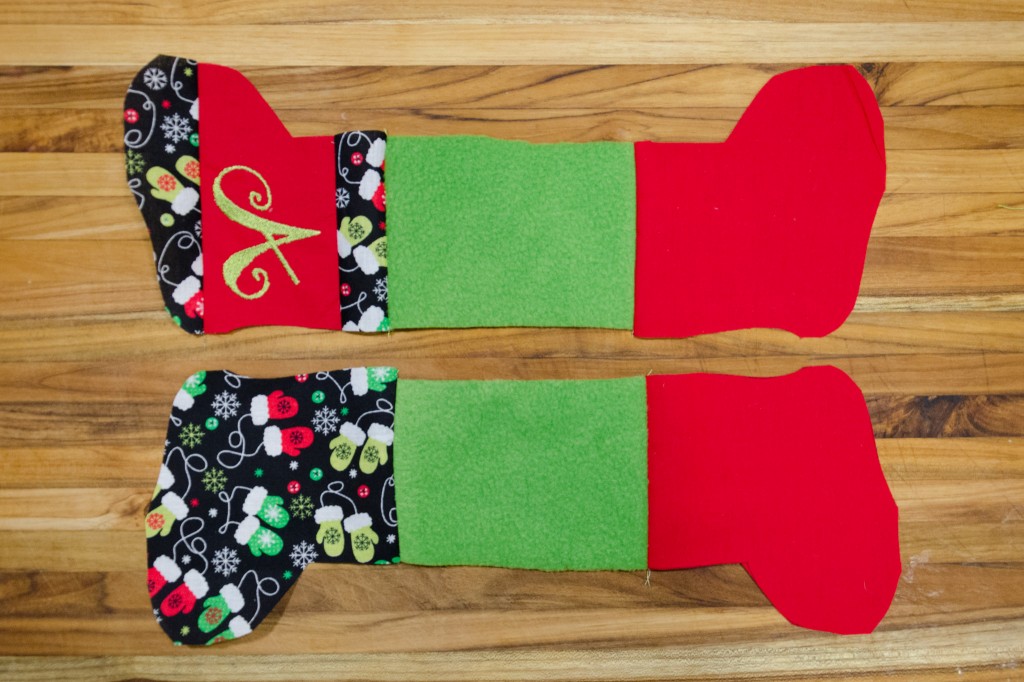 Charm squares are the perfect size for these if you want to make a few of your own—you'll need four per stocking. The cuffs are 3.5″x5″ rectangles (quilting cotton can work there too, or stash bust some fleece/Minky scraps). You can download the template I used if you want to muddle through construction on your own.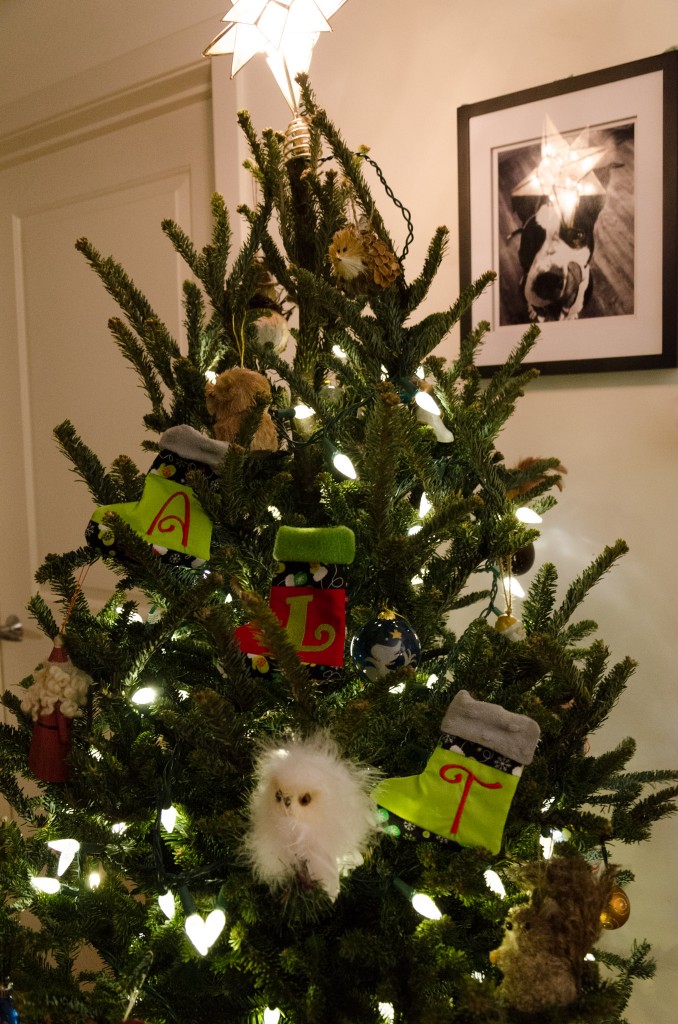 Despite my current lack of Yuletide gaiety, I am looking forward to the vacation time and chance to head back to MO to see my family! What's your favorite part of the holiday season?