Happy New Year! I can't believe it is already 2012. 2011 went by so quickly. We're en route back to New York today, but I have one more Christmas reveal—an eyeglasses case that I made for Mom (to go with reading glasses I purchased), who claimed she only wanted to see us for Christmas, but constantly comments on Facebook that she doesn't have her reading glasses, so she couldn't really see everything well. Now she has glasses to see the small-scale of this glasses case!
I initially wrote up a tutorial, but then when I tried to follow my own tutorial, it just didn't make a lot of sense, so I'll simply have to leave you with a few photos. I promise to fix up the tutorial sometime this month!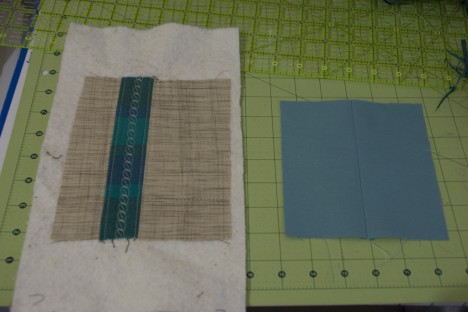 As for 2012, as I mentioned earlier this week, I hope to finish ten quilts. I have a few in progress at the moment, actually:
So that will get me halfway to my goal. We'll see what else I come up with.
Good luck in your own projects this year!