I've been terribly unproductive for the past month. In fact, I have half a post written about my unproductiveness and all the WIPs I have at the moment, but I've been too unproductive to take the photos for it.
And now, I have this guy living with me: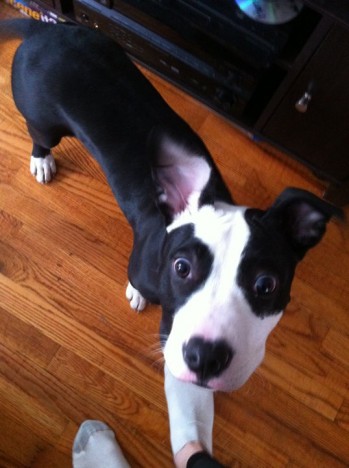 He's nameless (at least, so far, 24 hours after we adopted him), 4 or 5 mos. old and not housebroken. So, it looks like my productivity will be shifted for a while yet, but have no fear, I'll be sewing again soon (I hope).