With the emergency surgery needed for one quilt, I didn't manage to finish the quilt for my friend's soon-to-be-born daughter. I knew I needed something quick that would go with it, since we flew down to visit and attend her shower, so out came my trusty copy of Simplicity 2613.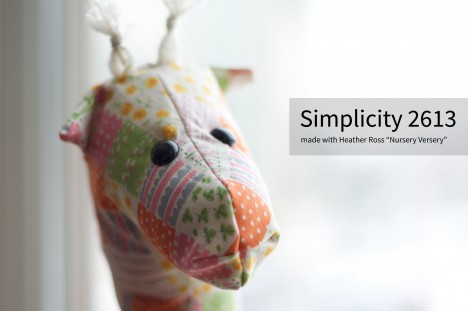 The quilt uses Heather Ross' Nursery Versery fabric (among others) and Nido was having a sale, so I picked up extra for this project. I had a bit of yarn and large rickrack that coordinated for the ossicones and tufts of hair on the neck.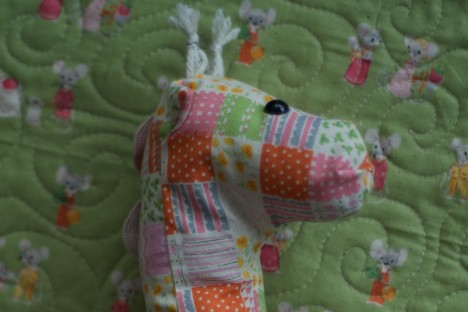 It rattles, thanks to some sort of plastic capsule I had around and pearled barley from my cupboard.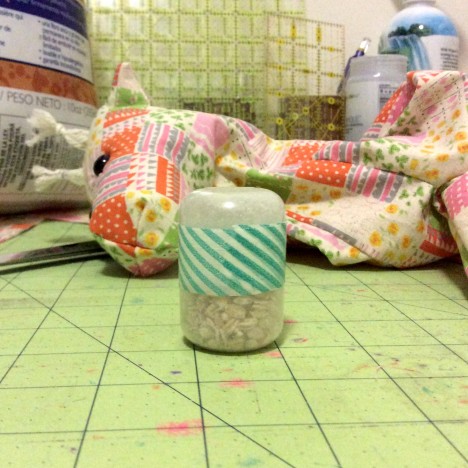 Once I finished the stuffed giraffe, I thought the gift needed a little something more, so I grabbed a FQ of another Nursery Versery print (that will also be the backing of the baby quilt), paired it with a pale yellow and white flannel (backing) and pink linen (binding) from my stash, and made a whole-cloth doll quilt to match.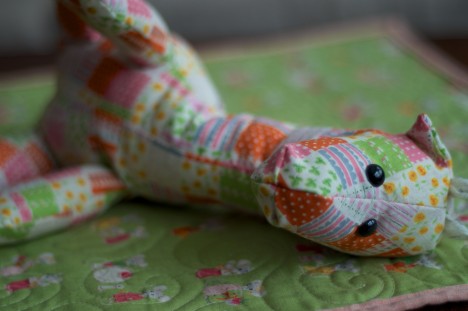 She's not due until April, so I still have time to finish up the quilt, but I'm happy to have made these accessories in time.