Source: jaybirdquilts.com via Pinterest
I've been in love with Curious Nature—and every quilt I've seen made with it—since it was released this past Spring. When the ebook Geared for Guys started making rounds, and Julie of Jaybird Quilts showed us the "Gamer" quilt, I was inspired with the perfect project for Curious Nature.
See, Carl just turned the big three-oh. He's having a bit of an existential crisis about it, and we all know how cuddling under a hand-made quilt can help with that. But, he's not a gamer (we have a Game Cube… somewhere… that gets used for Mario Kart maybe once a year). He is a cyclist, so I give you "Cyclist":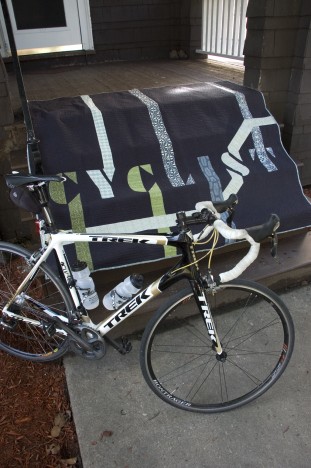 It is larger than Gamer: around 70″ square (because there are more letters and because he likes square lap quilts). The background is Quilter's Linen in Charcoal.