For various reasons, I haven't been doing much sewing since my last post. Yesterday, I finally got back in the sewing room to finish up a quilt top I've been working on. Unfortunately, I'm about two weeks behind… I had hoped to finish the quilting by tomorrow—bound and all.
But, my delay doesn't change the rush I felt last night when this crazy plan of mine all came together correctly. You're just going to have to wait a bit before you can see the finished project. Moof is a great sneak peak guard.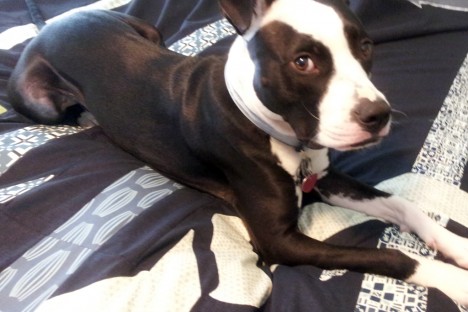 The crazy part of the plan is that it's a mix of applique and piecing, and despite having laid it all out in Illustrator, I was scared it wouldn't work. It's not show-perfect by any means, but it's pretty good.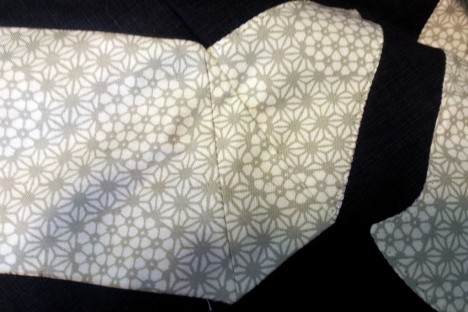 I'm hoping that I can get the backing and sandwich ready tonight and finish quilting it by this weekend. Stay tuned! Once I finish up this, it's back to all the other projects I have going.