There must be something in the water at Carl's company, because many of his coworkers have become or are becoming parents recently. I made one of these elephants in the craziness of the week before Christmas, but forgot to take photos.
This one, I made this week.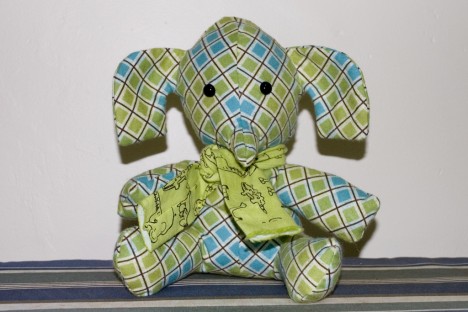 I have to say, Simplicity's
Two Pattern Piece Stuffed Animal collection (Simplicity 2613) has been well worth the price of the pattern. I've made both the giraffe and elephant a couple of times now, and just keep coming back to it for a simple gift.
I've made scarves for both recent elephants using selvage ends of the flannel as fringe. For this one, I got smart and sewed the middle into the center back seam, so it can't come off and be lost. Perfect for winter babies.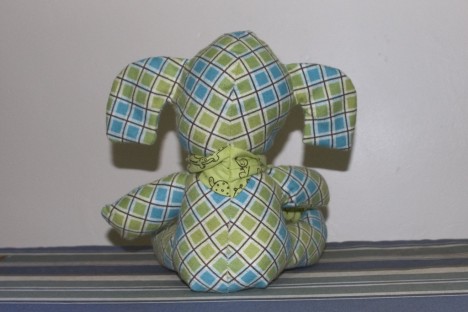 I tried to match the design as best I could, but didn't do a great job on the front. There's also no rattle in this one. The back seams are a bit more well-matched. I used toy eyes rather than felt to save time, as I made it the night before the company shower.
One of these days, I'll try making the pig or cat…
Do you have a favorite pattern that you go back to again and again?