The more exact a vision of quilting I have in my head, the more Murphy's Law takes effect, as evidenced by my current project.
I started with a grid in a plus in the very center of the quilt, planning to continue that motif throughout the other blocks.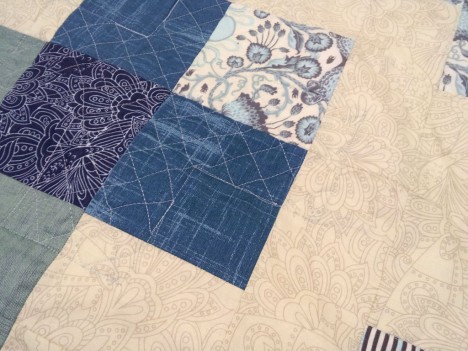 I quickly realized that it is time consuming, mind numbing, and not the texture I really wanted. Since it's the center of the quilt, it can be a bit special, so I left it in place, then switched to alternating between straight (or as straight as I can do with an FMQ foot) lines and curly lines.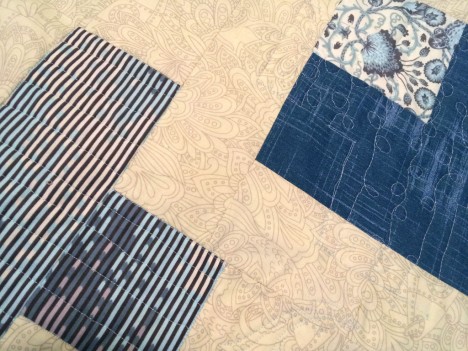 I also had grand plans of using a machine quilting motif designed by Tula Pink to go with this Saltwater line (sold on Urban Threads) quite a few times on the quilt. Here it is from the back, where it shows up more clearly.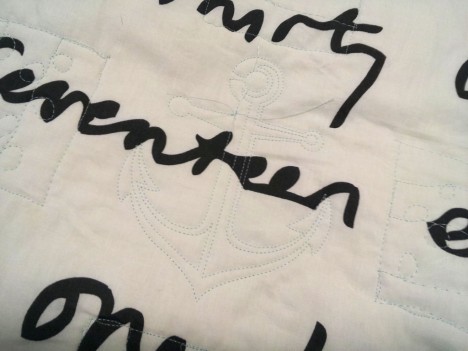 I've managed to get two sewn completely, had to rip out half of one of those, and now have another half of one to rip out because my machine doesn't seem to be happy with this plan.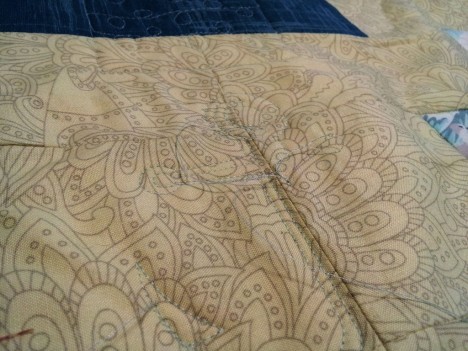 So, my plans are changing again, stopping with this third one, once I managed to fully stitch it.
I think I'll finish off the background quilting with a nice, simple wave that I've used before. I don't think much can go wrong with that. At least, not unless my FMQ foot keeps acting up, as it has also done throughout this process.
Dearest Murphy, a respite would be most appreciated.