I've been on a de-cluttering kick, and pulled this out of the back of my closet: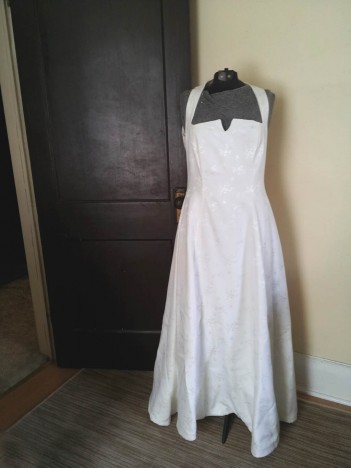 I made it in 2004 for my high school graduation. Yes, for some reason, we wore wedding gowns (tuxes for the guys) for the graduation ceremony. It's a little too big for this dress form, but you get the general idea. The fit was actually pretty good despite the construction issues, believe it or not: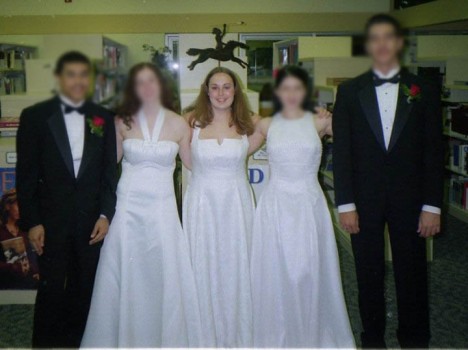 I was way into medieval stuff and LOTR, so fell in love with McCall's 3861 at first sight. Somewhere along the line I decided not to make sleeves, so this was the result.
I'm pretty sure I cut corners all over the place to finish it in time. Such as this basting (maybe?) on the shoulders.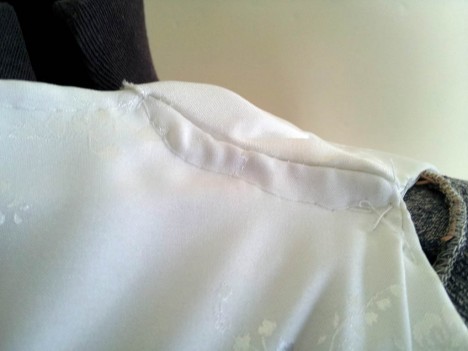 Half the hem was only pinned in, not sewn. Actually, I have a really bad habit about this on dresses. The difference is, I now know about hem tape. My regency gown is still waiting on a hem, too.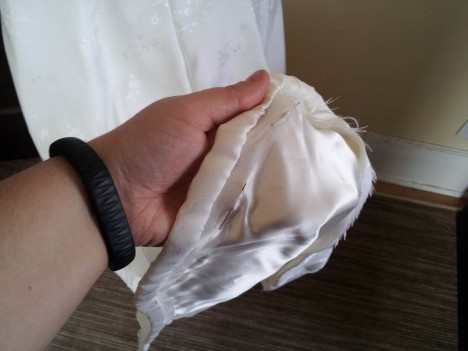 Then, there are the splitting seams at the underarm.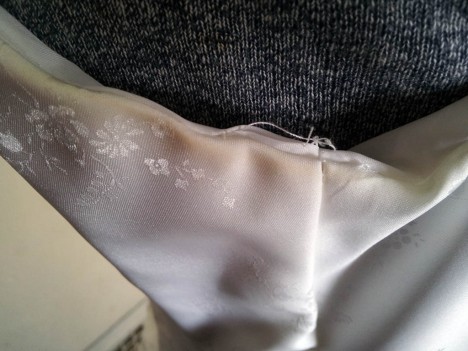 And, there's no hook above the zipper (not to mention oddness at the zipper base).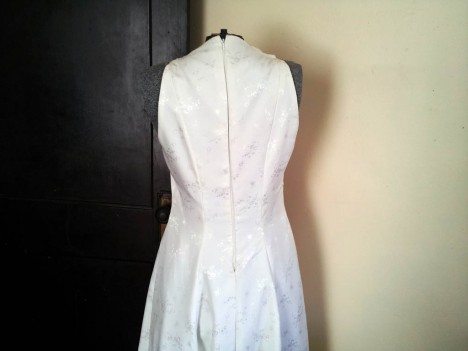 So, it can't be donated as is, and probably shouldn't be anyhow because of poor construction elsewhere. It is also far too small for me now, so can't be remade (at least, not with my imagination). Any ideas for what to do with it?
If you know of anyone that could use it for a drama production or something, I'm more than willing to part with it!