Quilting a grid takes forever. I always seem to forget that part. This one is something like 1.5″ (I just followed the seam intersections).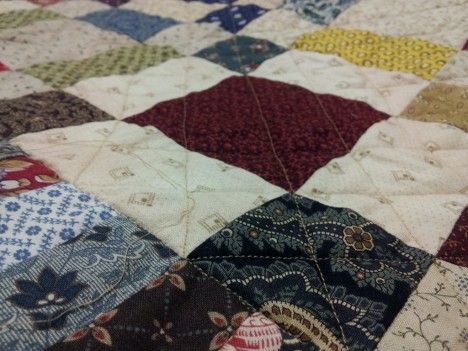 But, the swap blocks came back out, borders were added, only one Twitter tantrum was posted, and quilting commenced.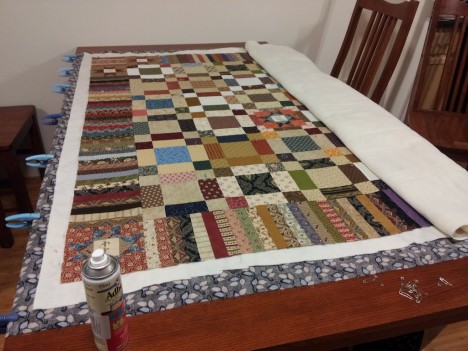 All that is left is the borders (which I plan to FMQ), but we went for a walk instead.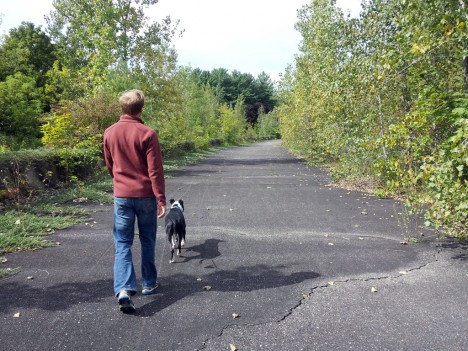 My back needed a break anyway, and exploring abandoned highways is fun. I think I found the spot I need to take photos of my quilts now that I'm porchless.
There's another one to post about soon!