Aside from the baby quilt I finished earlier this week, I've spent most of my sewing time lately on the various samplers and block swaps I'm currently involved in. My sewing space is a mess, but my design wall is rather colorful at the moment.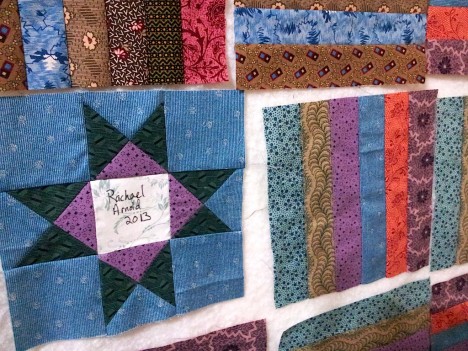 The final swap for this round of my bi-monthly LQS block swap is a 6″ Ohio Star signature block for each member (10) and however many sets of three 6″ piano key blocks we want to use for our final layout. I've finished four of the signature blocks and 20 piano key blocks (out of 44 that I plan to make at this point). My other stars will use different fabrics from the four completed ones (seen in the blue/purple/green/orange piano key set), while the other piano keys will be made mostly of the same fabrics used in the previous swap blocks.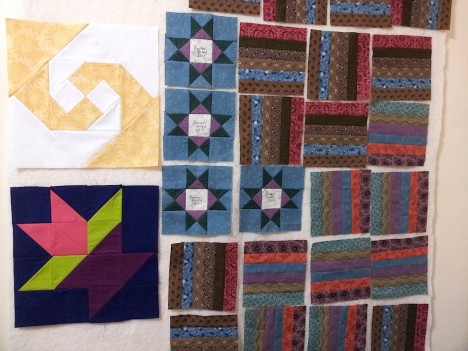 Rounding out the wall this week is another block for the Modern LQS sampler, and another for the SYWTQ Amish-esque block. Because we traveled over Easter weekend, I didn't make it to the other sampler meeting, so I should have two to finish next month.