Proper photographs of the full block sets I made eluded me, but we've now swapped three full sets of Puss In The Corner/Uneven Nine Patch blocks in the LQS swapping group.
My January set had these fabrics: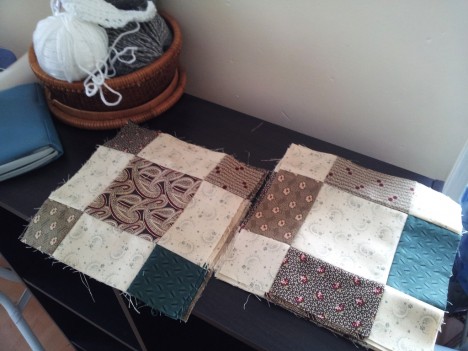 These comprised my third set, which we swapped last weekend: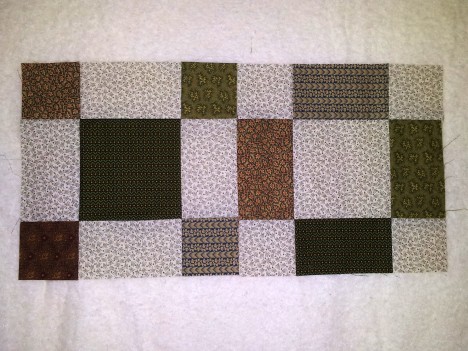 All told, we have 60 of these blocks, which will finish at 8″
We are also doing one final swap for this project in May—a mix of piano key blocks and Ohio Star signature blocks for a border.
Though it's not a quilt I would have done on my own, I've really enjoyed playing with these fabrics, and love the scrappy result. Here are some of the finished blocks on the wall: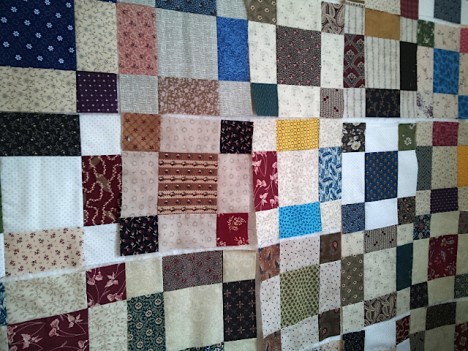 I haven't decided on a final layout. The swapped blocks and upcoming border swap will allow for a twin-sized quilt on their own. I'm considering building out borders to make it a full-sized quilt, but we'll see.
It will be a fun top to finish this summer!