Baby quilt two of the fall rush is complete and delivered.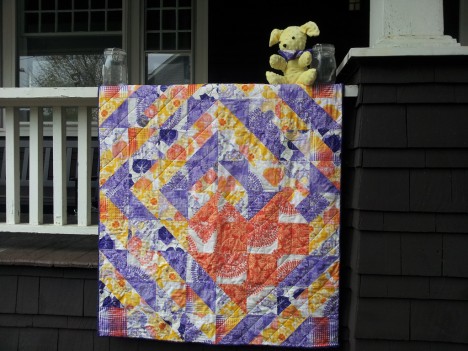 I was inspired by all the diamond HST quilts in blogland, and decided to throw in a heart just for good measure. It finished at around 41″×45″.
It's backed with a solid piece of Minky fabric. It's wonderfully soft and cozy.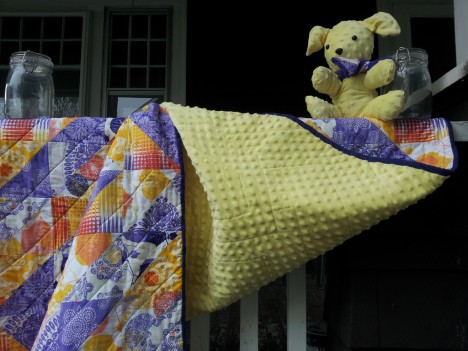 Because of the Minky backing, I didn't want to quilt it too closely. So, I just echoed the diamond inside the middle of the HSTs, and made a couple of echo lines inside the heart. Her initials are also in the middle of the heart. The density (or lack thereof) is pushing the limits of the 80/20 batting I used, but I think it will be ok.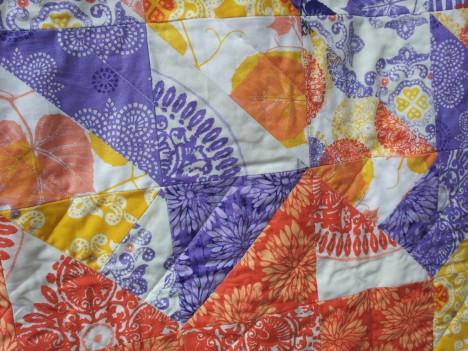 Because of the lack of pieced backing, I didn't make a custom label. I just used one I had printed from Spoonflower, and added a few details in handwriting.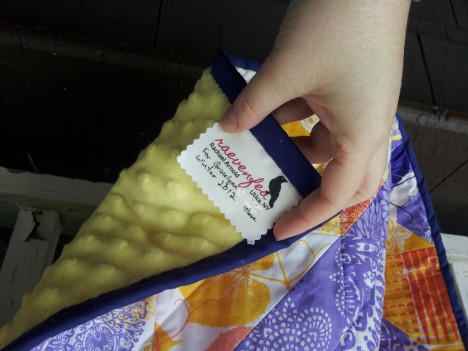 To complete the set, I made another modified Simplicity 2613 dog out of the leftover Minky, along with a small scarf of leftover top pieces and some other fuzzy purple fabric I had in my stash. I like how the pattern goes together with the Minky… it will be used again, I'm sure.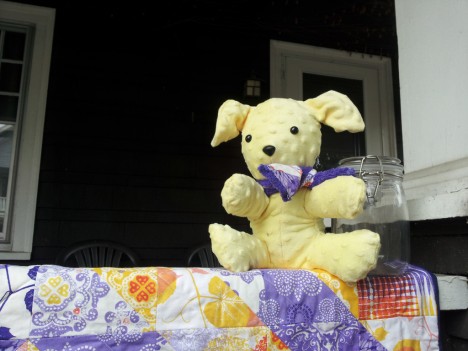 Now it's on to new projects…