The embellished fabric bin I made two years ago has been taunting me to use the remaining fabric from Thomas Knauer's Savannah Bop line that was sitting inside of it. Even after using strips to make the 1 + 1 = 4 charity quilts and the bin, I had about 1/3 yd. of each print in the line in my stash. Finally, the need for another baby quilt gave me reason to pull it out.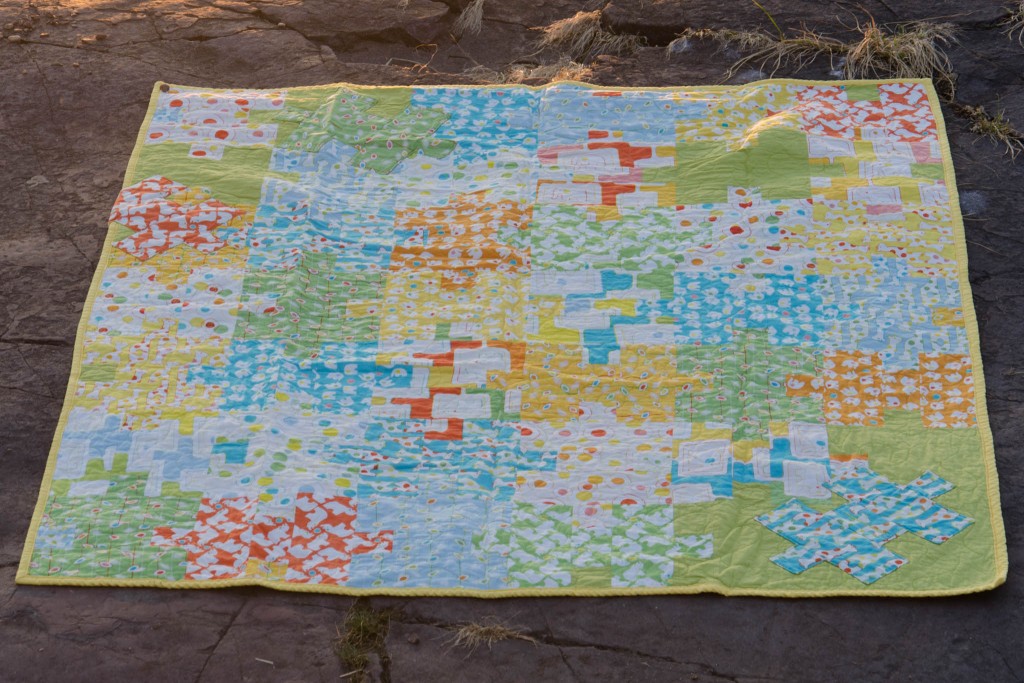 I settled on the idea of a puzzle—because what is quilt pattern design if not a giant puzzle to solve? As tempted as I was to throw in solids and a yarn-dyed once again, I decided to use up most of the prints in the line and only added in the Michael Miller Kryptonite solid for a bit of contrast. (Here's my tutorial on how to make the puzzle block.)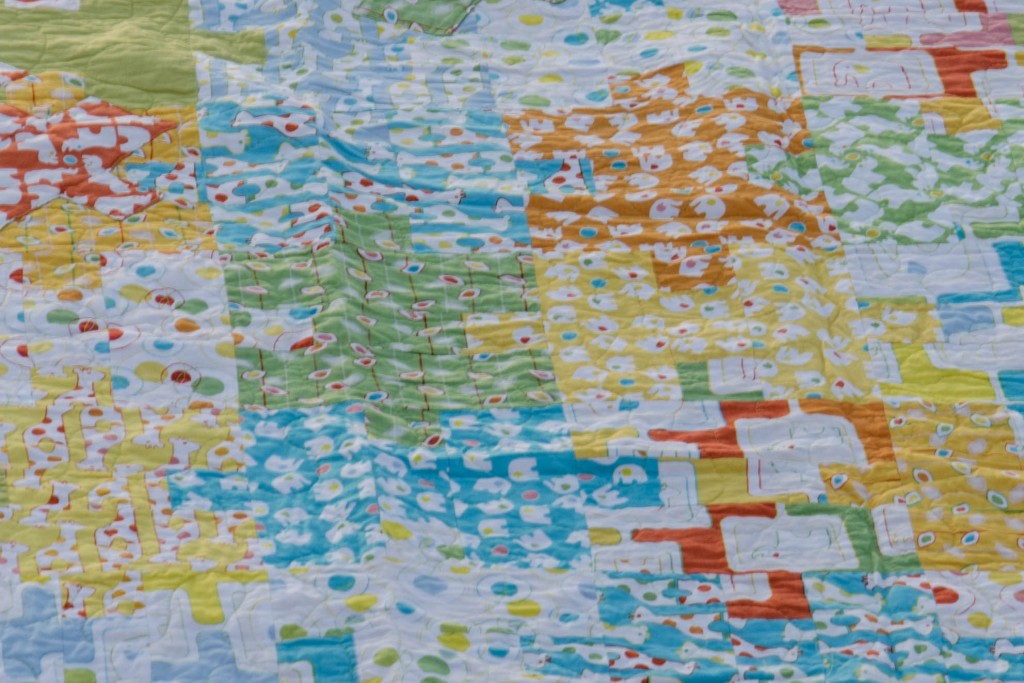 Then, because the design needed a little something more, I appliqued on a few extra puzzle pieces to fill in the negative space. I especially like the one on the top corner that wraps to the back of the quilt over the binding. (I posted a description of my process back in February.)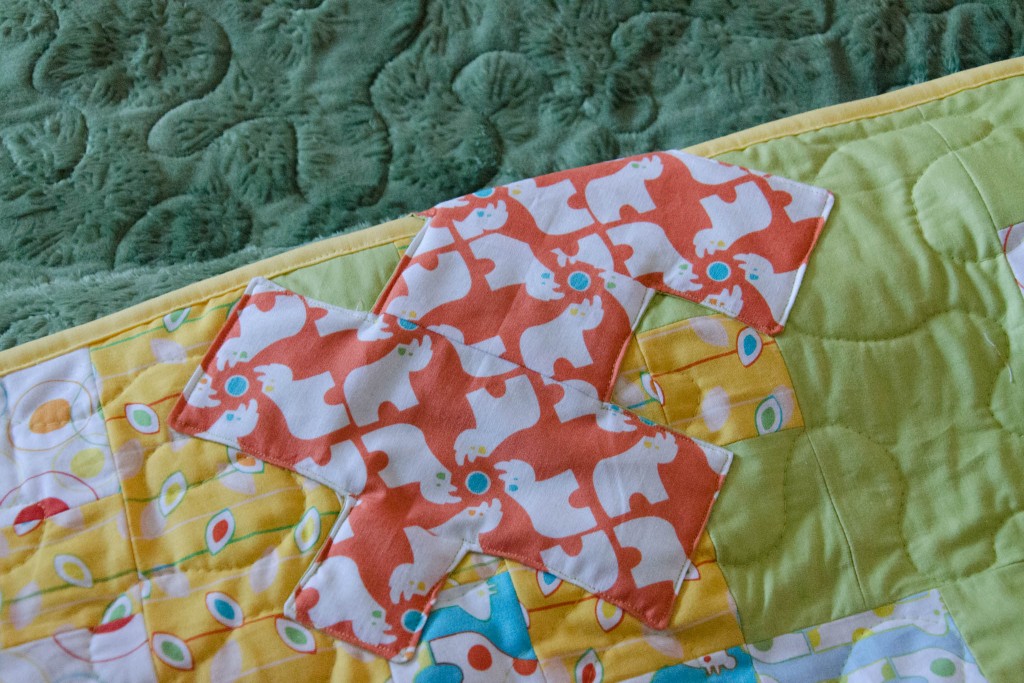 I free motion quilted this all over in a loose meandering pattern, using a Gutterman green that matches the Kryptonite. The back is Minky Cuddle Pine Ridge in Olive. I tried out Pellon's Eco Batting this time, a 70/30 cotton/poly blend. It's bound in Kona Sunflower.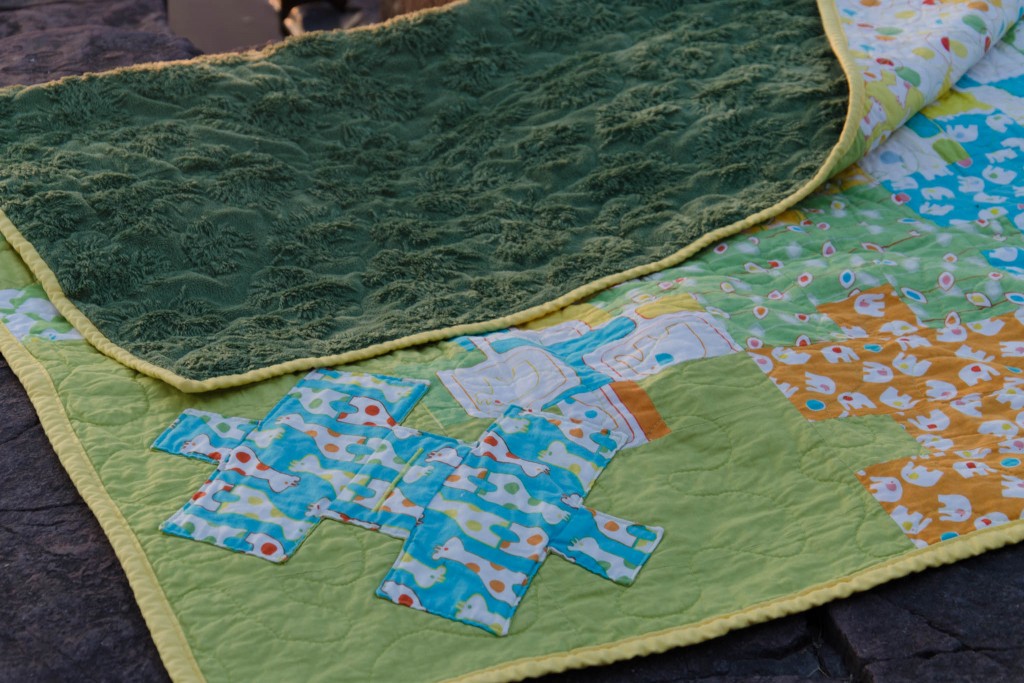 This has been a slow year for me, quilting wise (at least considering I don't have wedding planning to blame). I finished the quilt in February, but just now got around to photographing it and dropping it in the mail. It's my only finish yet this year, but that should change soon.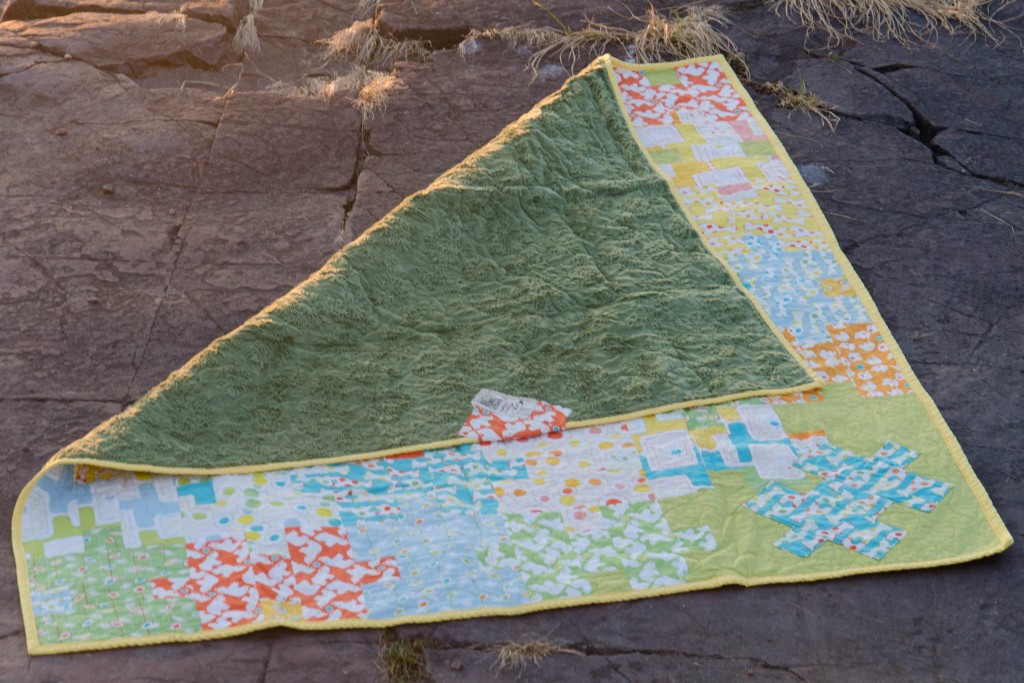 At least spring finally decided to grace Vermont!