I'm working on a new baby quilt that looks like a very large, squared-off puzzle. It boils down to a bunch of 8″ blocks, but I haven't yet found a way to batch process them—I have to make each one individually to make sure it has the right fabrics to match up with the next in line, as a piece of each block's fabric needs to end up in two different adjoining blocks.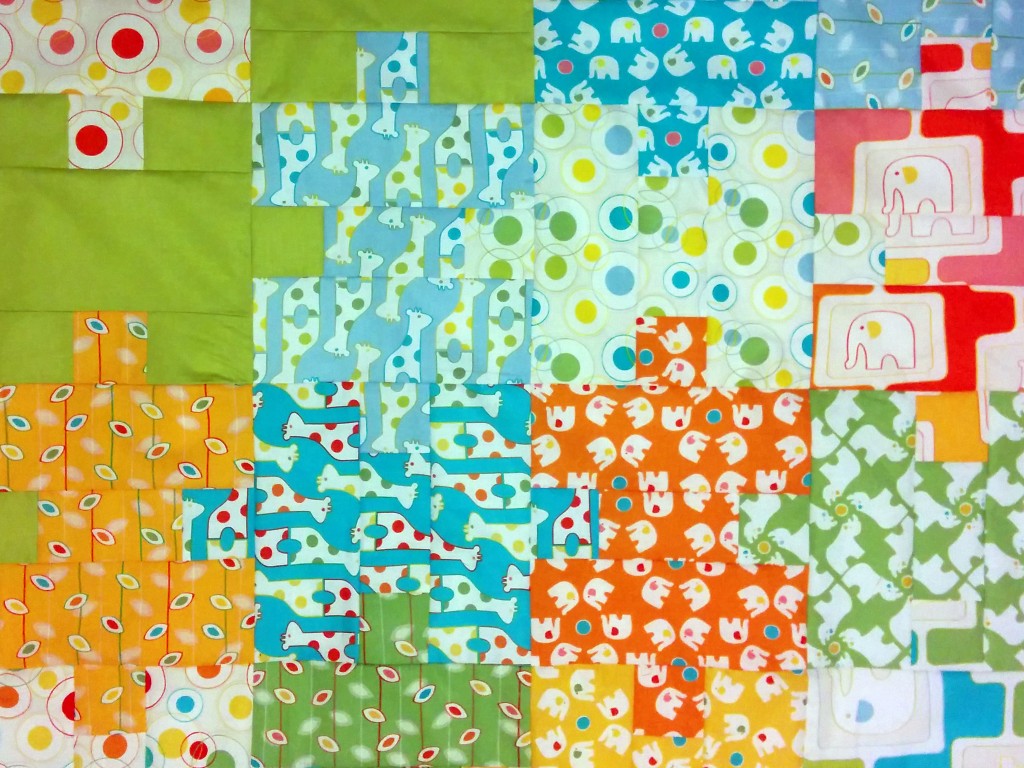 But, I did sketch out the whole quilt with fabric placement, so it's moving along steadily without too much ripping. Here's a blueprint for the blocks.
Pieces (of each fabric):
2: 3.5″x8.5″ strips
1: 2.5″x 4.5″ strip
2: 2.5″x2.5″ squares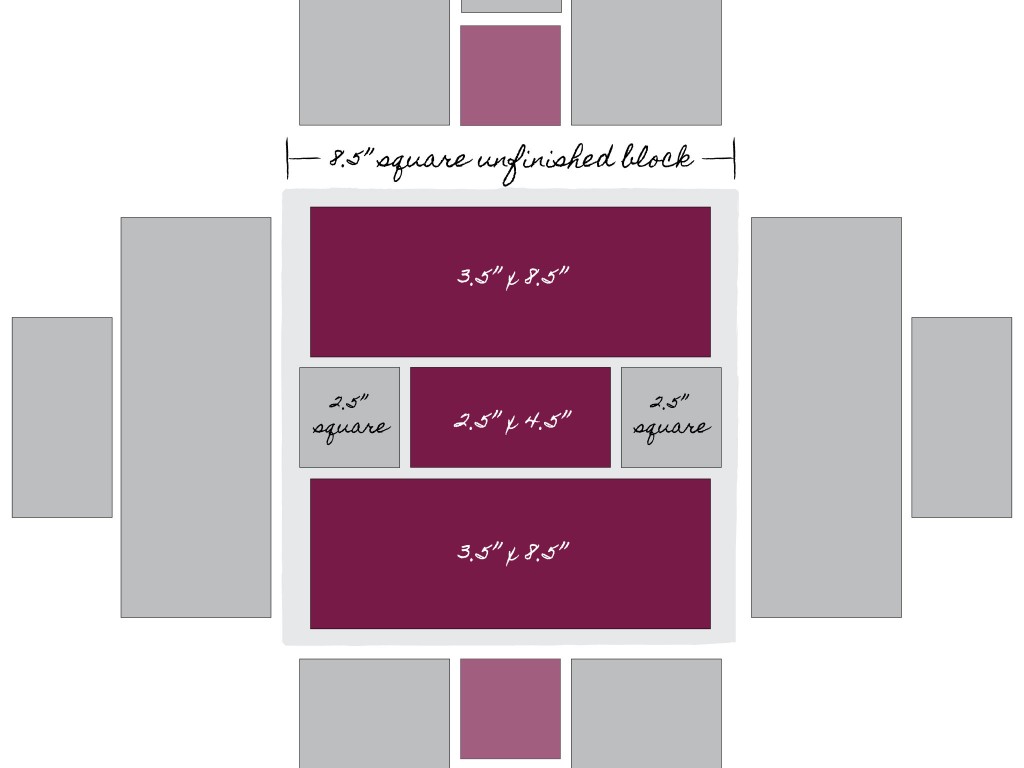 As you can see, the 2.5″ square of each fabric get pieced into the adjoining blocks—either top and bottom or left and right.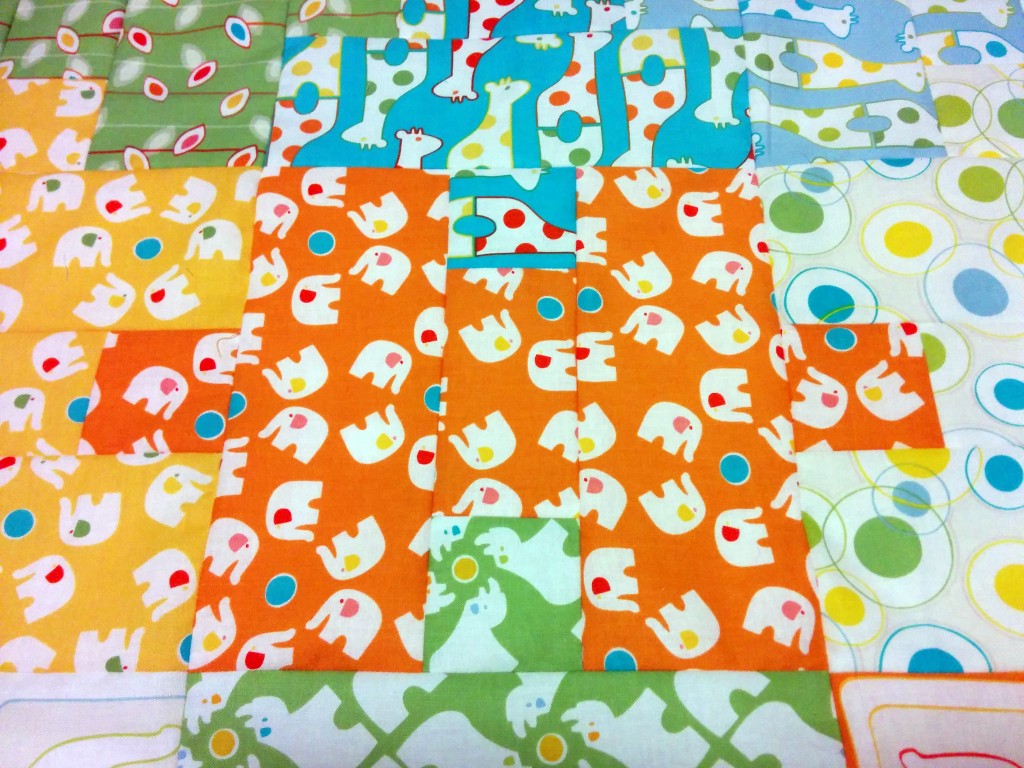 16 down, 26 to go for my 48×56″ quilt.
It's a great block if you have reasonably-sized scraps and love to piece small chunks at a time!