My latest quilt needed something more than piecing for me to love it, so I decided to add a few applique pieces to it after it had been quilted. Then, I decided to step it up a notch and wrap one of the appliques from the front to the back (full disclosure, I've been planning on doing something similar on one of my long-term works in progress, so it's not a terribly new idea of mine).
The trick is that the applique was added after the quilt was otherwise finished. I sewed a backing to the applique piece, turned it right-side out through a slit in the middle of the backing (for clean edges), then topstiched along the edge to secure it to the quilt. When I reached the part that would wrap, I just kept topstitching without the quilt underneath, so that it looks the same as the top.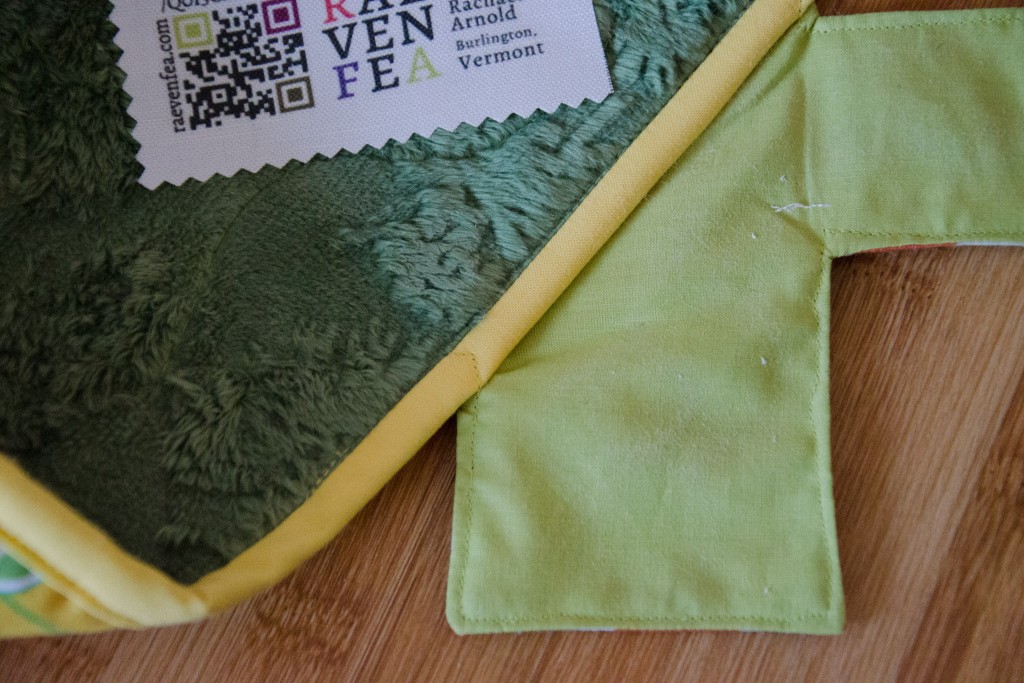 Once I was done, I wrapped the piece around, and used a ladder stitch to secure the piece to the back by hand.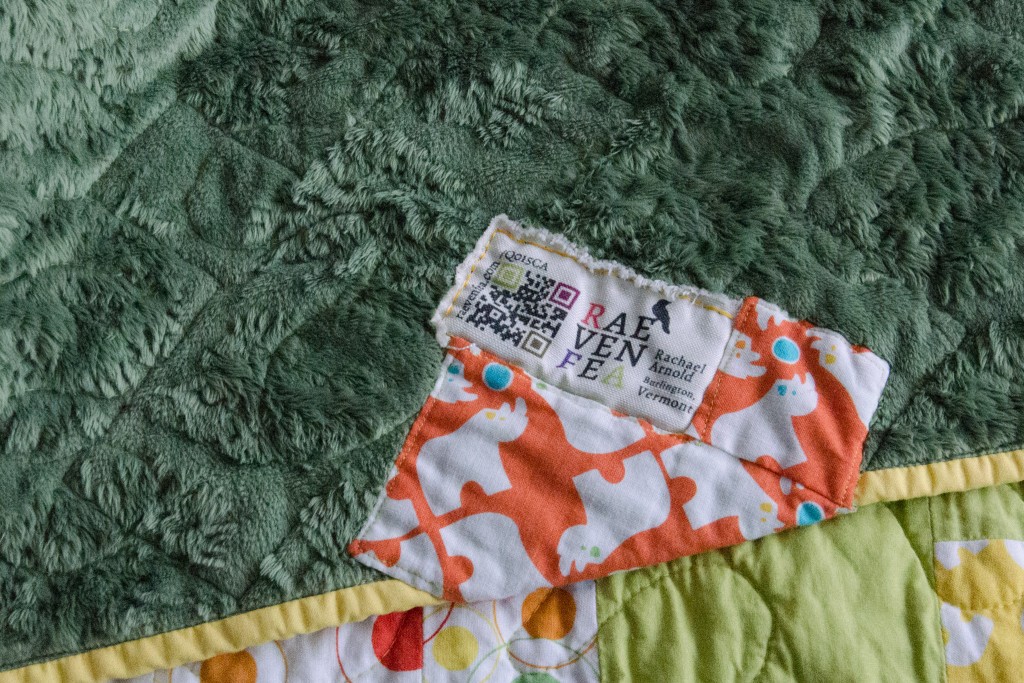 It also served as a good place to put the label for this quit.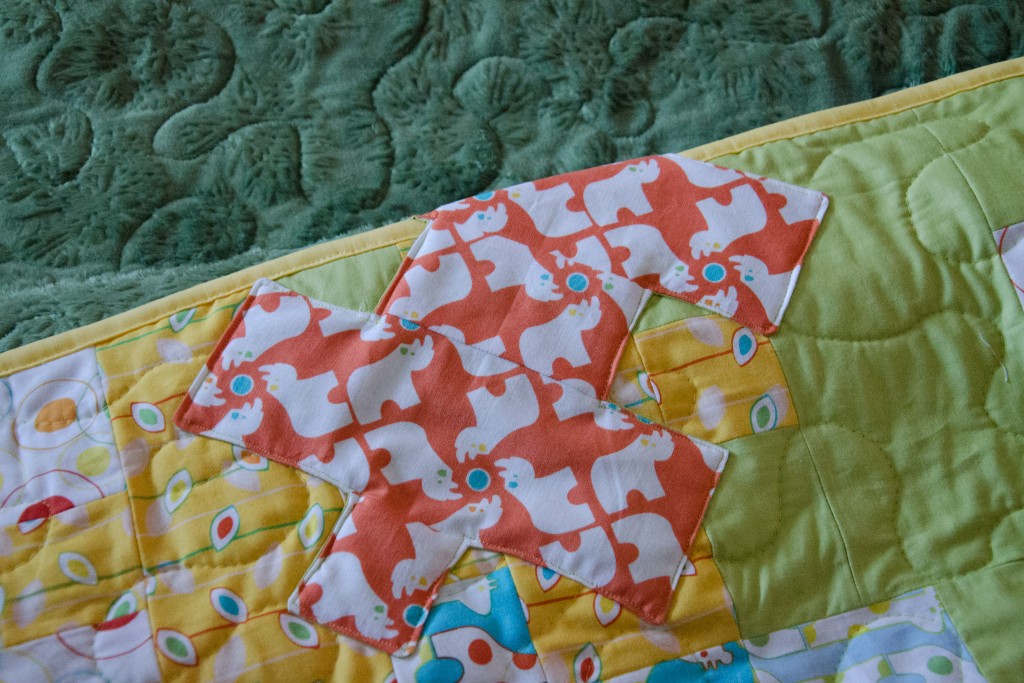 I'll be back with more info about the completed quilt once it reaches its destination!