Just as 2015 kicked off with a baby quilt, so has 2016. The recipient of Disappearing Seven Wonders is now a big brother to a baby sister who needed her own quilt.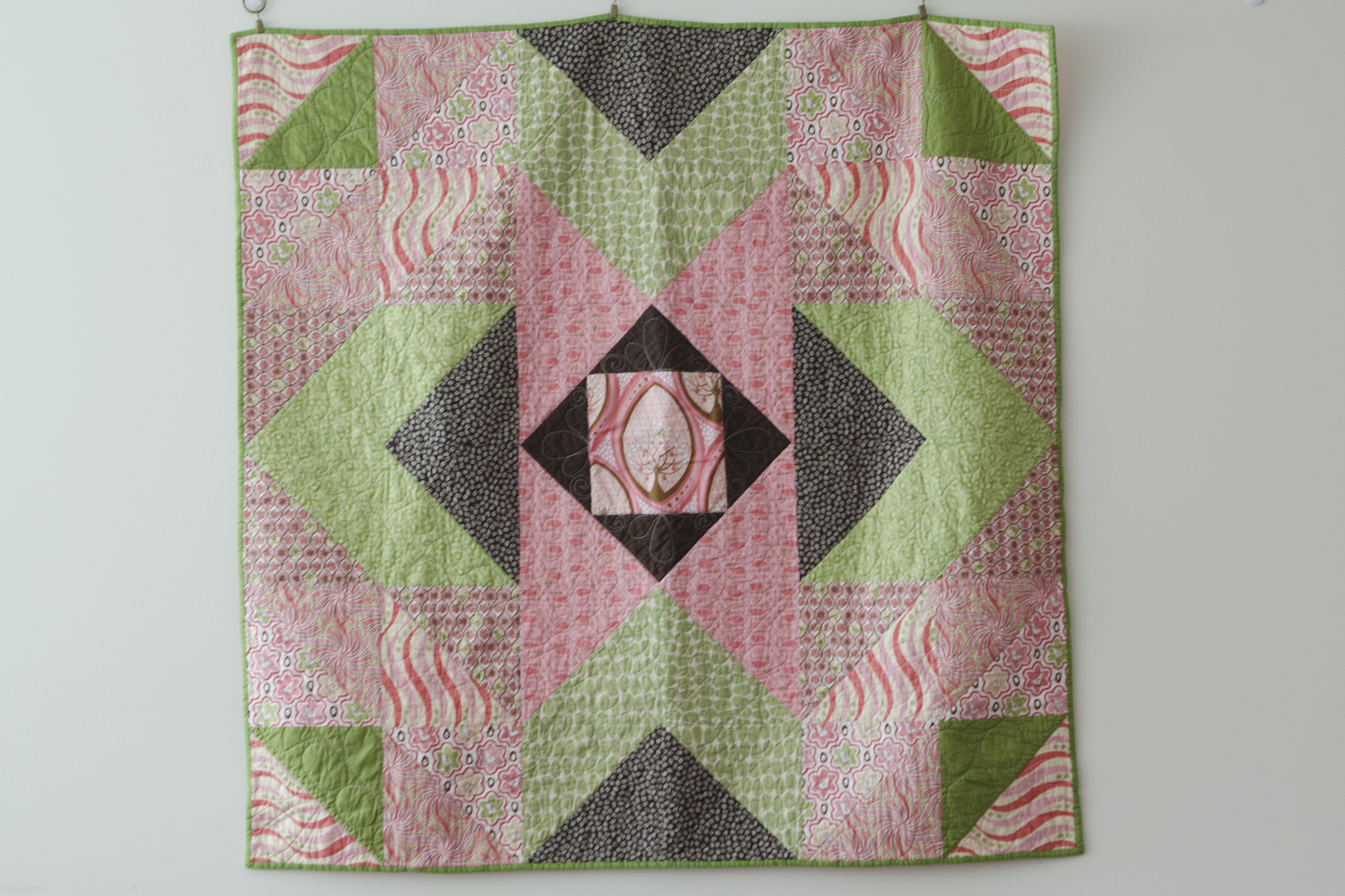 After pulling out a bundle of Pear Tree and coordinating fabrics a few months ago, all progress stopped. I couldn't settle on a design for the quilt. Then I came across the Into the Wild pattern and was inspired to cut into the stack. I wasn't incredibly faithful to the pattern (although it was great visual inspiration), but I like how it turned out with the fabrics I used.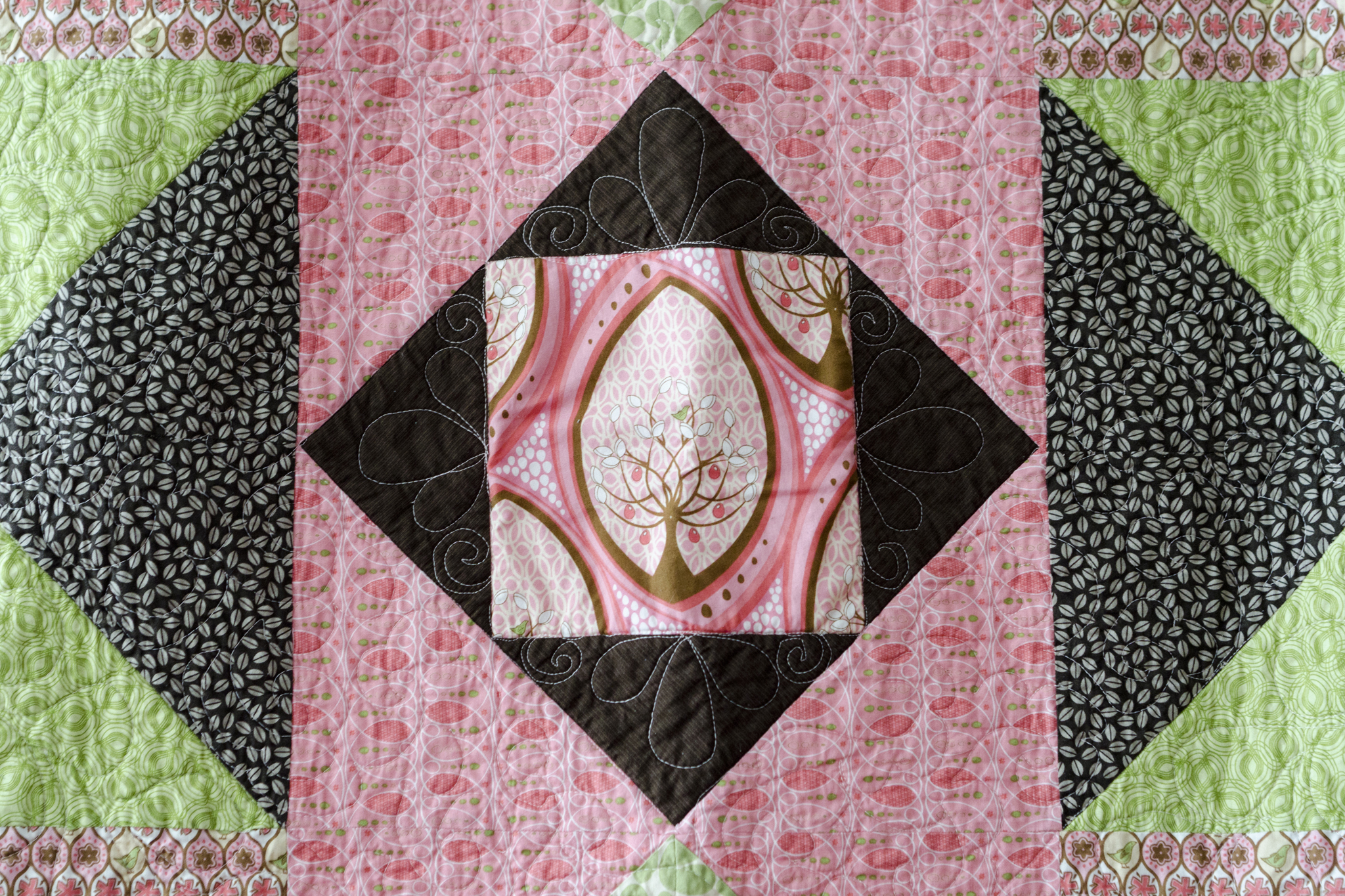 The most obvious change to the pattern was adding a square in a square (in a square) to the center, highlighting a motif from the eponymous print in the line. I also added in a few more half-square triangles where the original pattern had squares, and dropped the top and bottom rows in favor of a square quilt due to the amount of fabric I had.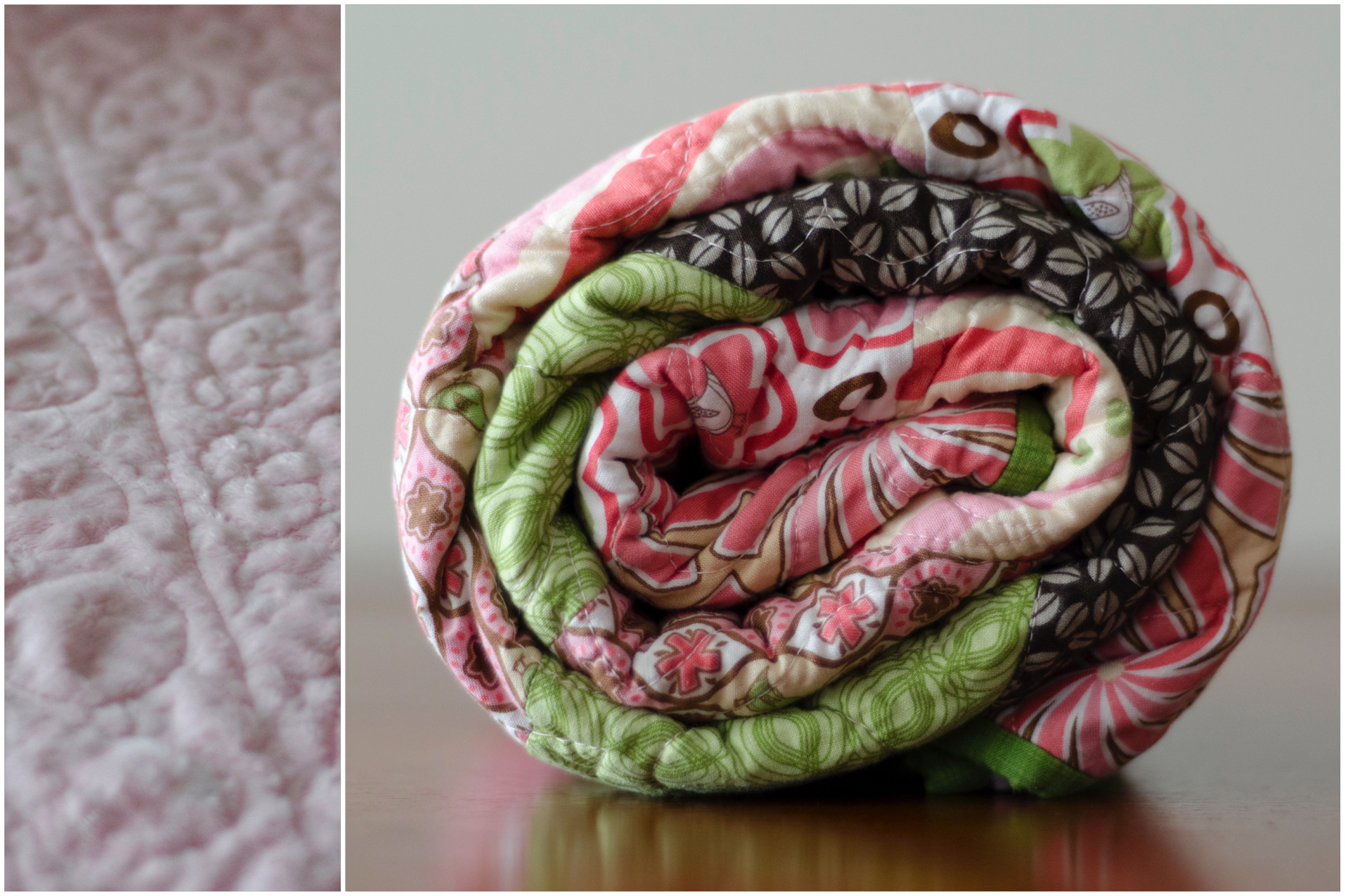 It's backed with blush-colored, star-embossed Minky, using 70/30 Cotton/Poly blend batting in between. The batting is a bit higher loft than I normally buy—I bought it a few months ago for a different project, but decided to use it for this quilt instead, knowing that the high poly content works out fine with the polyester cuddle fabric. It gives the quilt a good texture in the looping quilting.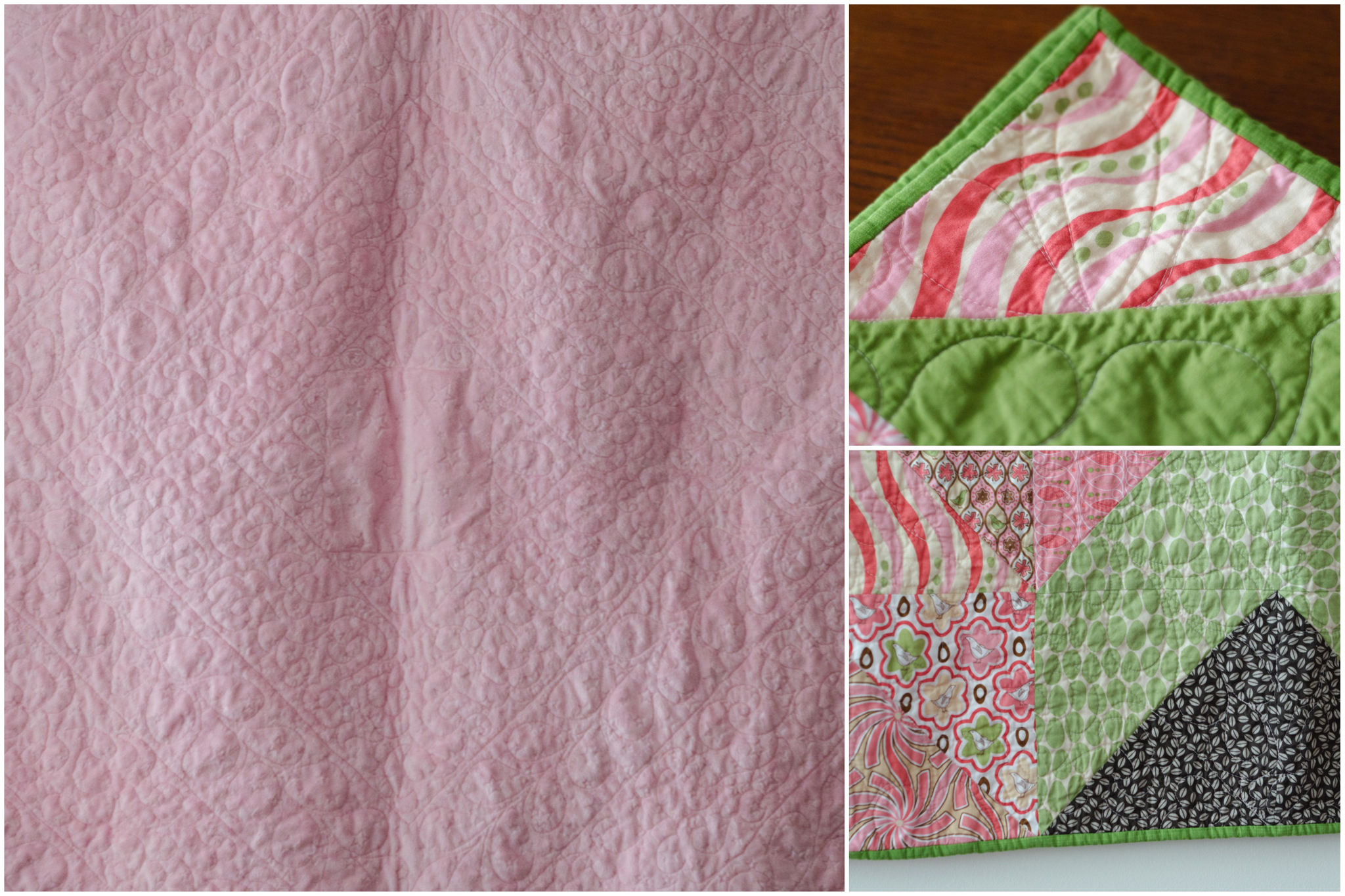 I quilted it with pink 40wt Aurifil in alternating free-motion patterns, building out from the center. My ability to free-motion stitch in the ditch has not improved since my first attempts, from what I can tell, but my consistency with feathers has improved. It's bound in a textured green print. I'm very happy with how the quilting stands out on the back.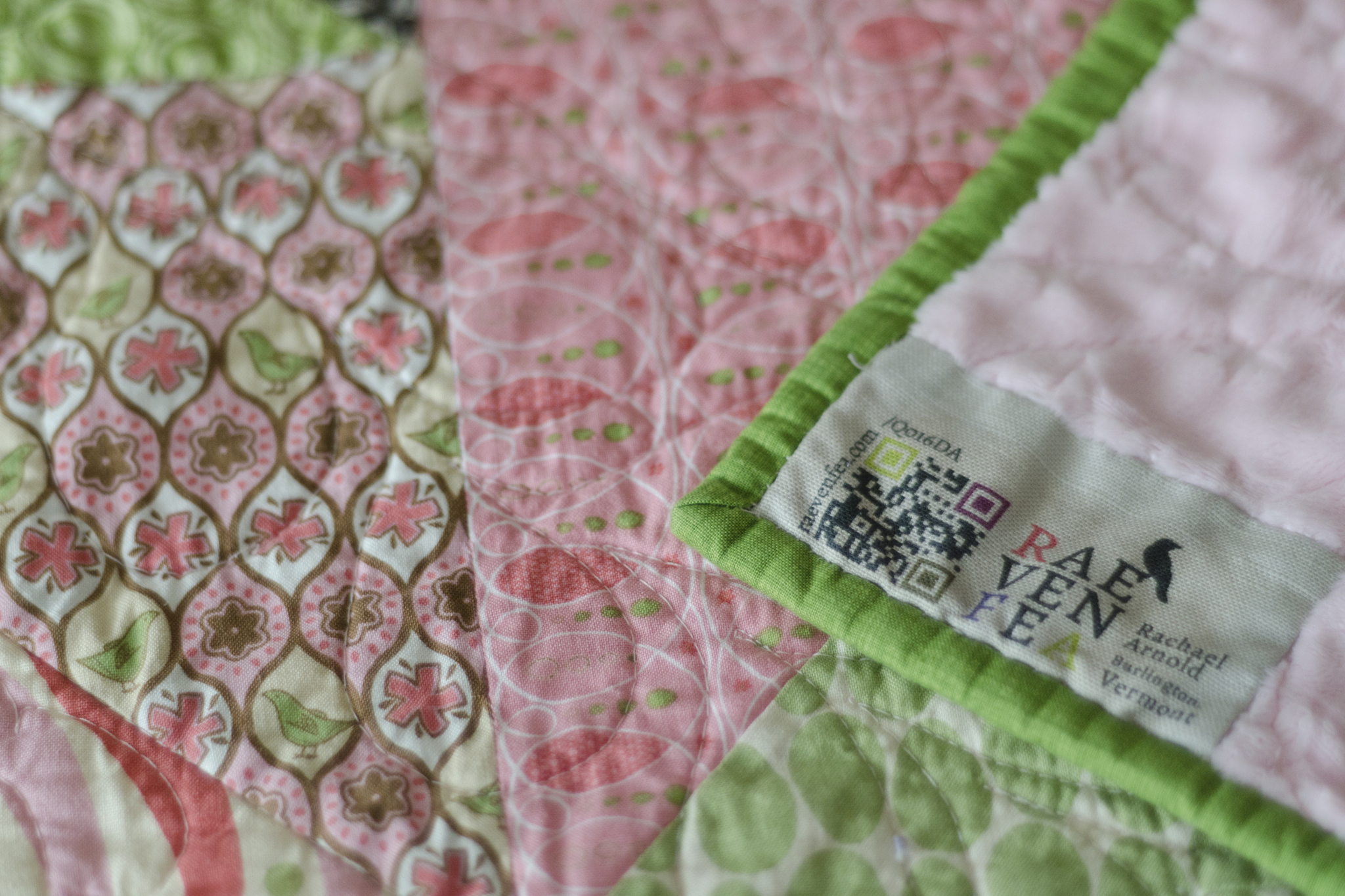 After a few months of not sewing (much), it was nice to jump back in with a relatively simple quilt. I hope it keeps the baby warm through her first winter and beyond.