We took a trip to Trenton Falls this weekend. What was once one of the places to nature walk in the 19th Century is now only open two weekends a year. This is the first year I've been, and the short walk was definitely worth it. The falls and foliage were gorgeous.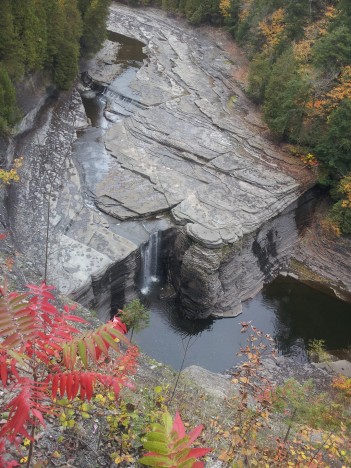 Perhaps some year I can convince a group to go in 19th century clothing like in the days of old (granted, the trails are much improved and restrictive in modern times—we couldn't see the falls further up stream this year). Carl just rolled his eyes when I suggested such a thing, however.
I think the changing seasons really got to me though, as I spent yesterday morning in bed, and the afternoon watching the second series of Sherlock, a bit of Doctor Who, and making progress on my first EPP block. It's quite slow going, but fun nonetheless.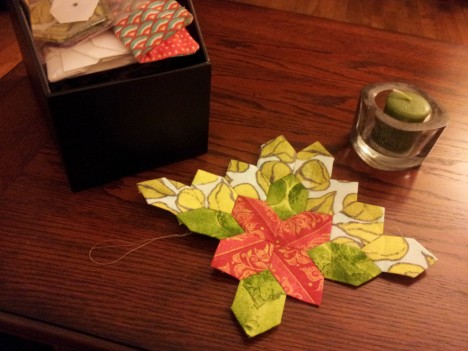 Finally, if you are in the northern New York area, consider going to the Women's Day for the War of 1812 Bicentennial Workshops being held in Ogdensburg, NY on November 3. It's a day of workshops including making a bonnet, chatelaine, and English dancing, as well as readings from women of the period. You can learn a bit more and get information about registering on the 1812 Quilt Challenge Blog. It's a bit of a drive for me (2.5 hours or so), but it sounds like a good excuse to break out my Regency gown again (and take photos so that I can post all about it, finally).