I couldn't wait for Carl to head back to Utica for work next week, so we swung down to Utica for the day last Saturday and picked up my sewing machine.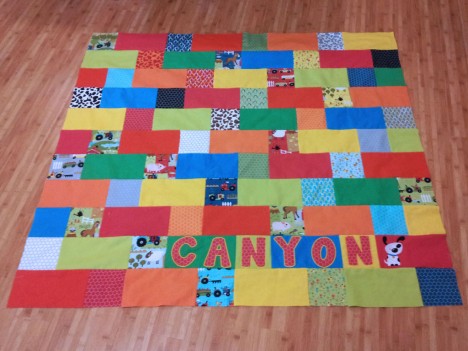 I cut these pieces out a while back, but originally planned to finish some other projects first (before the move and sewing machine separation). Instead, I pulled them out for a quick project this week.
I wanted to thoroughly test the machine, so I modified my idea to include embroidery: appliqueing the recipient's name using an embroidery pack from Daily Embroidery and a dog from the same.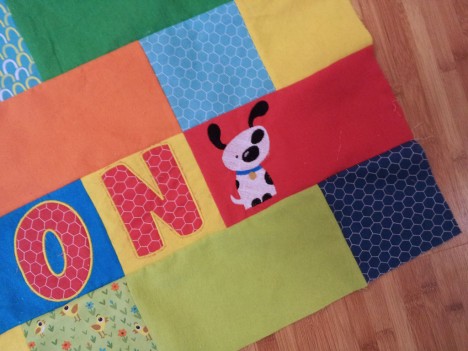 The quilt looked different in my head; the solids have taken over the prints (a charm pack of Oink-A-Doodle-Moo) and some of the charms could have been placed more strategically. I think the recipient will like it, nonetheless. My goal is to bribe him to let me have the one I made him before he was born back temporarily so that I can fix it. According to his mother, it's one of his favorite possessions. I hope this one is as well received.
Now, off to pick out a color of Minky for the back!