Because I'm doing more than one Saturday Sampler this year, missed last month's meet up for this, and we met a week early this month, I decided to update every four months instead of quarterly this year. So, here's the first of three updates for one of the shops. All blocks finish at 12″ square.
January's block was Contrary Wife.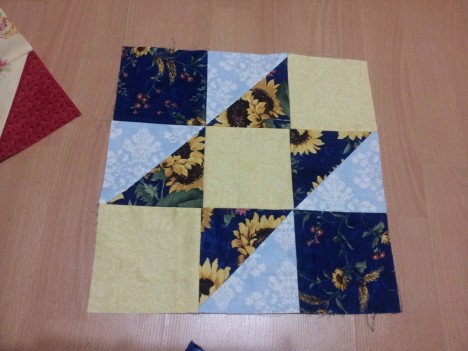 In February, we made Greek Cross.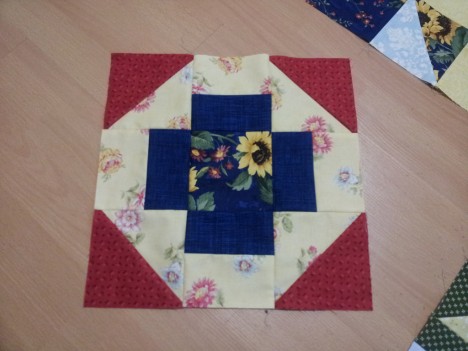 March brought Friendship Block (one of many with that name). I really think a quilt full of these could be very interesting.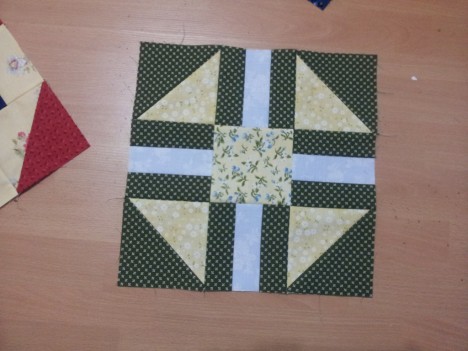 And this month was Clay's Choice, a block named after Henry Clay, but also known as Star of the West once Clay faded from public memory.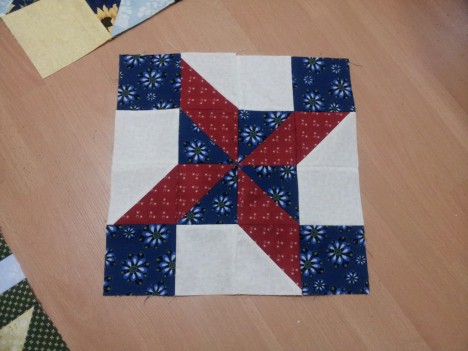 Instead of the whole quilt being a surprise as it was last year, this year they have the top completed and on display already. I'm trying to decide if I want to follow their setting style or not, so there's still an element of personal choice. I can't decide if I'm warm or cool about the quilt's fabrics.
There's still eight more blocks to help me make up my mind.