Last weekend, three shops in my area held a Shop Hop, and each gave away a pattern from Bloomin Minds along with a kit for the top. Intrigued by the prospect of a somewhat quick project, and willing to procrastinate on things I should be doing, I went ahead and did the piecing and fusing part of all three.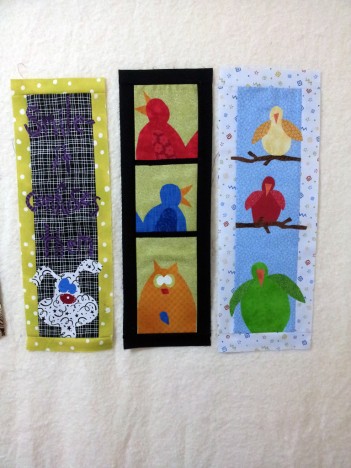 There's a lot of sewing and embroidery left for all of them, but that's where they stand now. I'm not sure what to do about the dog one… the kit had fabric for letters that just doesn't have contrast with the background. I hope that white stitching will help it stand out more. I'm going to try to finish them up this month to donate to my guild's boutique for our quilt show, but I do plan on making up at least one of the patterns in fabrics that will better match my house at some point.
As for things I should have been doing, and am working on this week: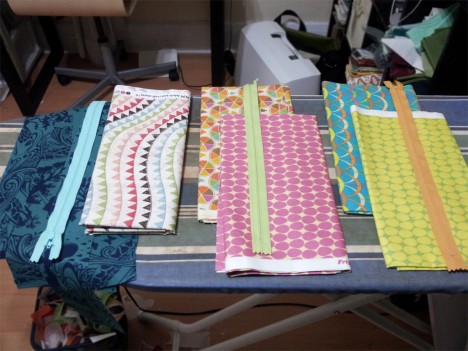 These fabric pairs and zippers need to become samples for a class I'm teaching Saturday. None of them need to be fully finished, but I want to have visual examples of the different steps through construction. Oh, and I still need to write the instructions! So, back to that!