I've been procrastinating on larger projects (quilts, the Steampunk costume) by making small crafty things. The problem is, I'm now at a stand still, because I can't decide whether to continue embellishing or just stuff them and sew 'em up.
One is for a class. It's supposed to be either a table mat or a pillow. I don't know what I want it to be. Probably a pillow, as it's not all that flat. It is also supposed to have a ton of beading. I started the beads, but I'm just not feeling them.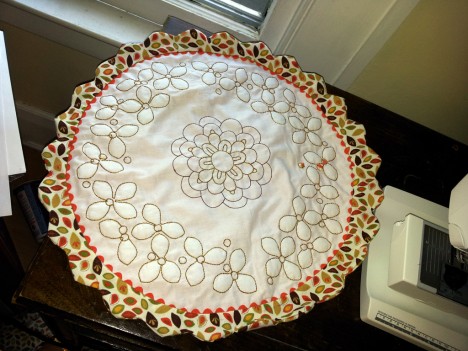 What do you think. Beads or no beads?
The other is yet another stuffed animal from Simplicity 2613.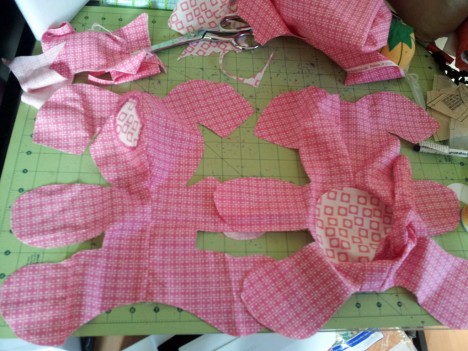 I'm trying to modify it to look like a dog. In doing so, I decided it needed an eye spot, and maybe one on its back. But, I can't decide if it actually needs the one on its back or if that is overkill. It really looks a bit more like a pig than a dog at this point, I think. I'm leaning toward no spot on the back (it's just sitting on the back piece in the photo, not actually attached).
Most of the time when I hit this point, the project ends up in the unfinished and forgotten pile, but I need to finish both of these up in the next couple of weeks—the former for a discount at the next class, the latter for a gift. Maybe inspiration will hit between now and when I get off work this evening.
Any suggestions while I'm ruminating?