I've been abandoning the Farmer for a few weeks… hopefully I'll get back to it soon, but I just haven't been feeling it. This week, during the time I'd normally spend on those blocks, I decided to whip up a bag for my youngest niece's birthday, which is tomorrow. (My cards are never on time. Bad Aunt Rachael.)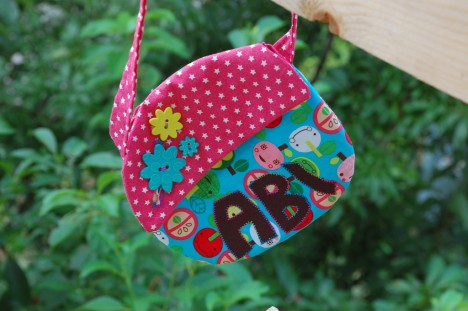 I'd like to say I have a tutorial in the works, but inspiration hit, I started working and an hour and a half or so later (plus time to bandage a knuckle—my brand new 28mm rotary cutter does not have the safety features I take for granted on my larger one!), I had a finished purse.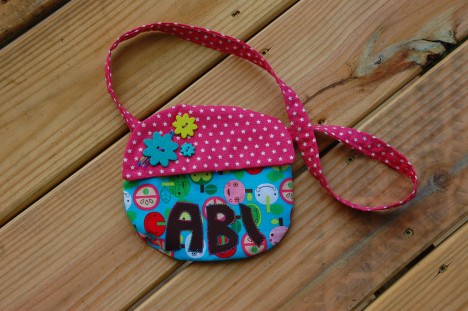 The apples and their leaves in the Suzy Ultman Appleville fabric inspired the shape, and I used it on the front and back. The rest is the Make Life Shine print by Sweetwater. I think I used around a fat quarter of the stars, but I wasn't keeping track. I had a full yard. I had to cut the lining twice, since I cut it backward the first time. I might make a second one for Carl's niece using that, since I can just cut the front in reverse and the miscuts will work. There is still plenty of the Appleville FQ left.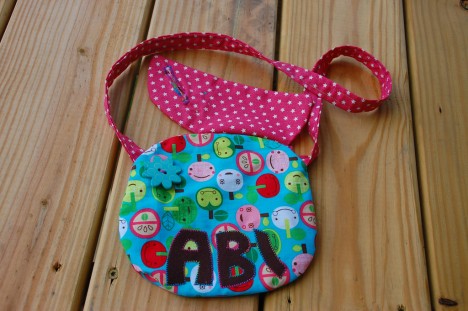 I had a spare label sitting around, so I added that to the lining, with a note.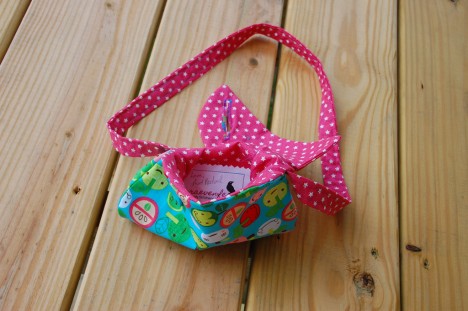 The finished size is around 6″×7″. If I do make a second, I'll make sure to write it up for y'all.
For penance in my failure for FWQAL, here's a photo of the finished blocks together, since I've not published one yet.