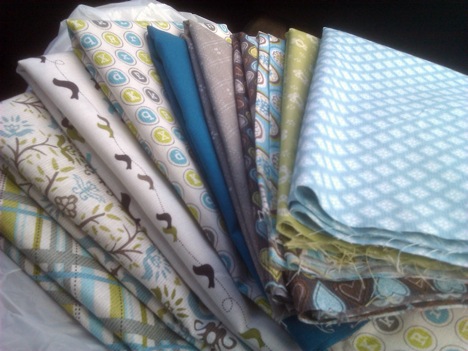 One piece of advice I see in or on just about every quilting blog, forum, magazine, book—you name it—is that if you care at all about your quilting (which you obviously should), you absolutely have to buy "quilt shop quality" (QSQ) fabric. If any rule can be broken in quilting, I think this one can once you have some experience under your (piecing) foot.
It's difficult to explain to a new quilter what good quality fabric feels like—drape, good weave, and hand are hard concepts to describe with words. So blanket rules may save some heartache, but that limits the rest of us—rule breakers, experimenters, or just people with a solid grasp of the craft—to a fraction of the fabric that is out there.
Reasons why not to buy big-box fabric
There are valid reasons why not to buy big-box fabric.