Having free motioned text as quilting in the past, Angela Walters' Mighty Lucky challenge did not strike me as the most inspiring—not that it's a bad challenge, but it was nothing new to my skill set. I was all set to not make a project for it (just like the last few months… shhh…), until I remembered that I signed up at the beginning of the year to talk about the challenge at my guild meeting this month.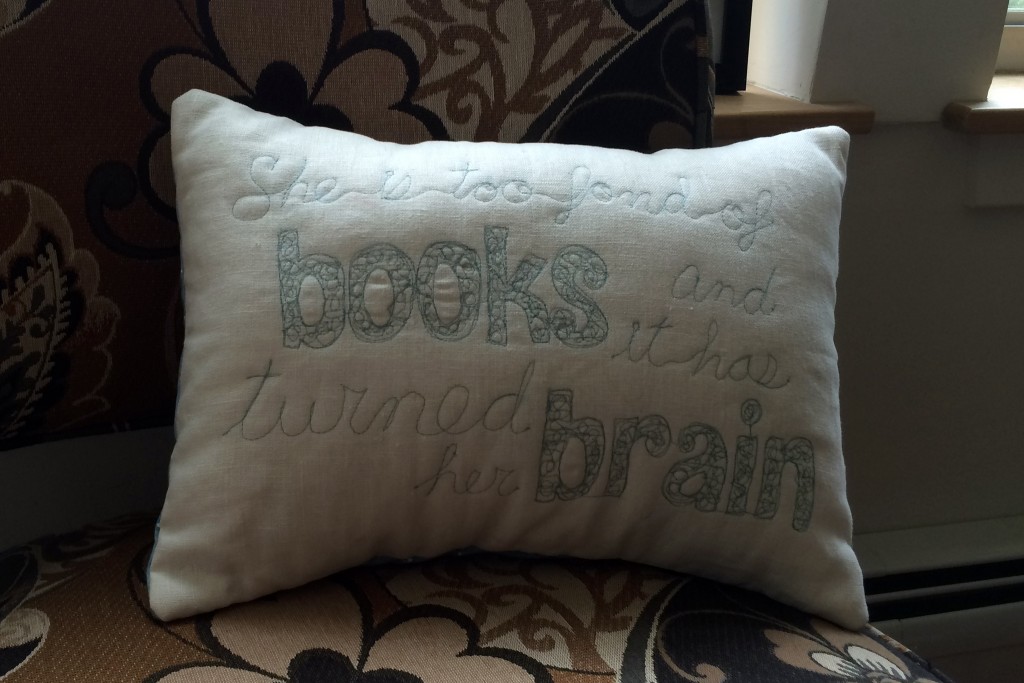 A pillow cover seemed the perfect project to showcase both cursive and block lettering in the form of my favorite Louisa May Alcott quote.
"She is too fond of books, and it has turned her brain."
Work: A Story of Experience (1873), Louisa May Alcott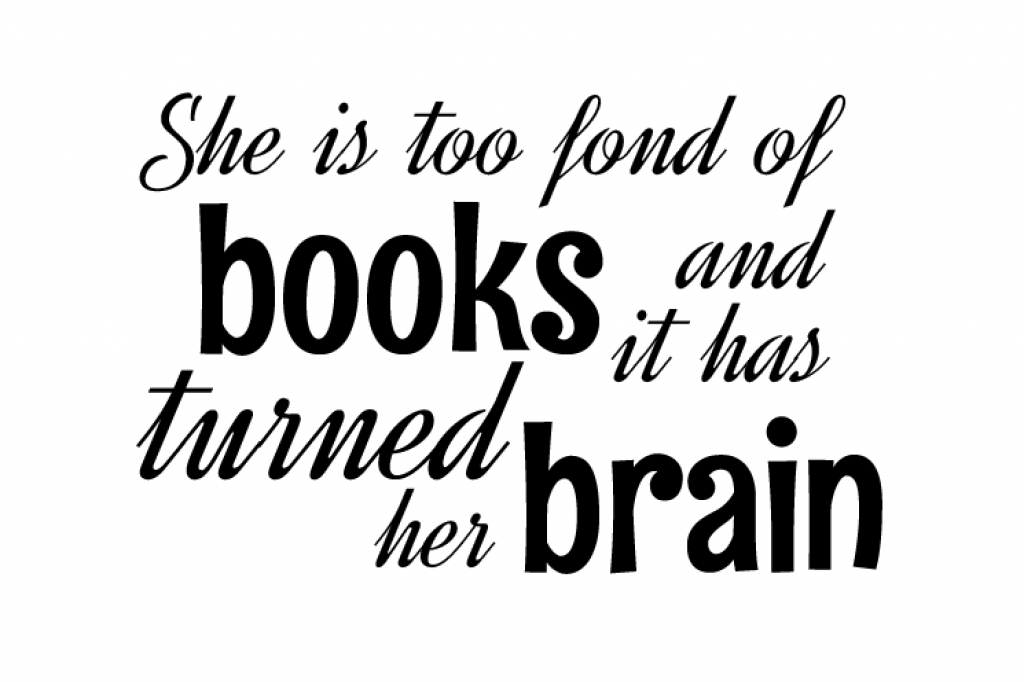 Because my handwriting is horrendous, I arranged the text in Illustrator, then printed it out to trace. While not feasible for a sandwiched quilt, I was able to use my window as a lightbox to trace the lettering onto the top fabric of my pillow cover.
It's quilted on linen, with wool batting and no backing, using a rayon embroidery thread. I considered doing additional quilting with a whitish thread, but my time was limited and I was happy with how the quote looked alone.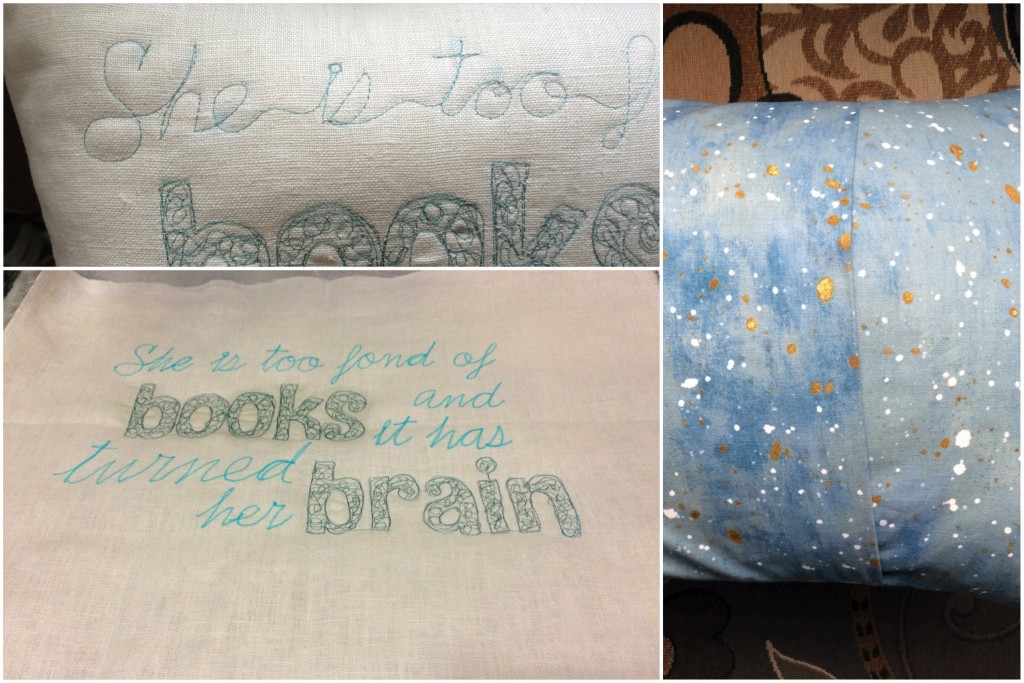 I finished the case with an envelope backing that matches the thread color and stuffed it with a purchased 12×16″ pillow form. It's perfect as a bolster pillow for a reading nook!