I'm doing a group costume for Halloween with two of my coworkers. The who I'm portraying is a secret until then, but the how involves three different skirts for maximum authenticity. This is layer one.
The character is historical, but we're not going for historical accuracy (nor did the original costume designer). This petticoat is almost-historical, albeit for about 100 years later than the character's base time period.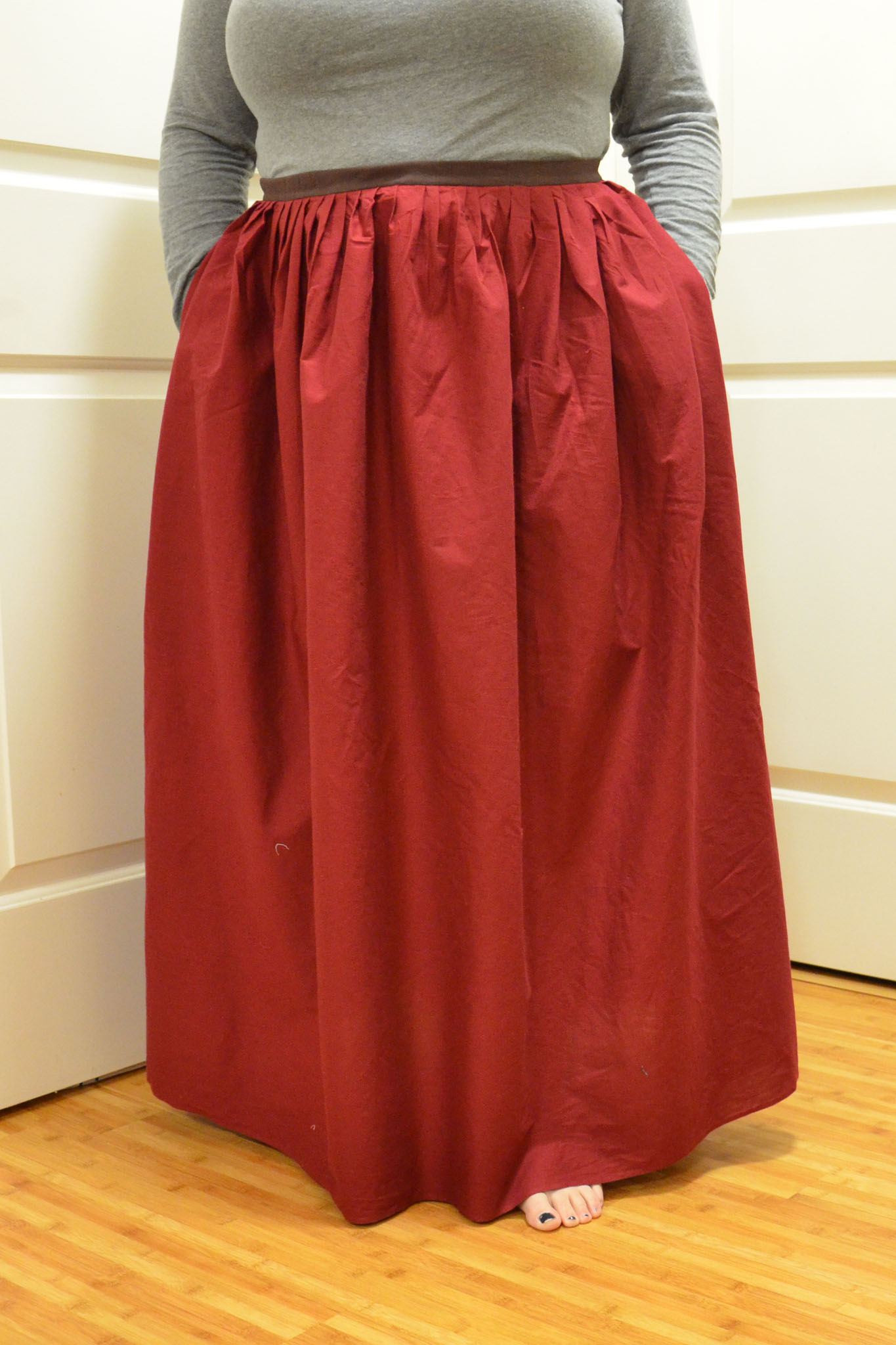 It's made from 3 yards of 44″-wide cotton, plus stash scraps and twill tape for the waistband. The hem is approximately 106″, so nicely full and swishy.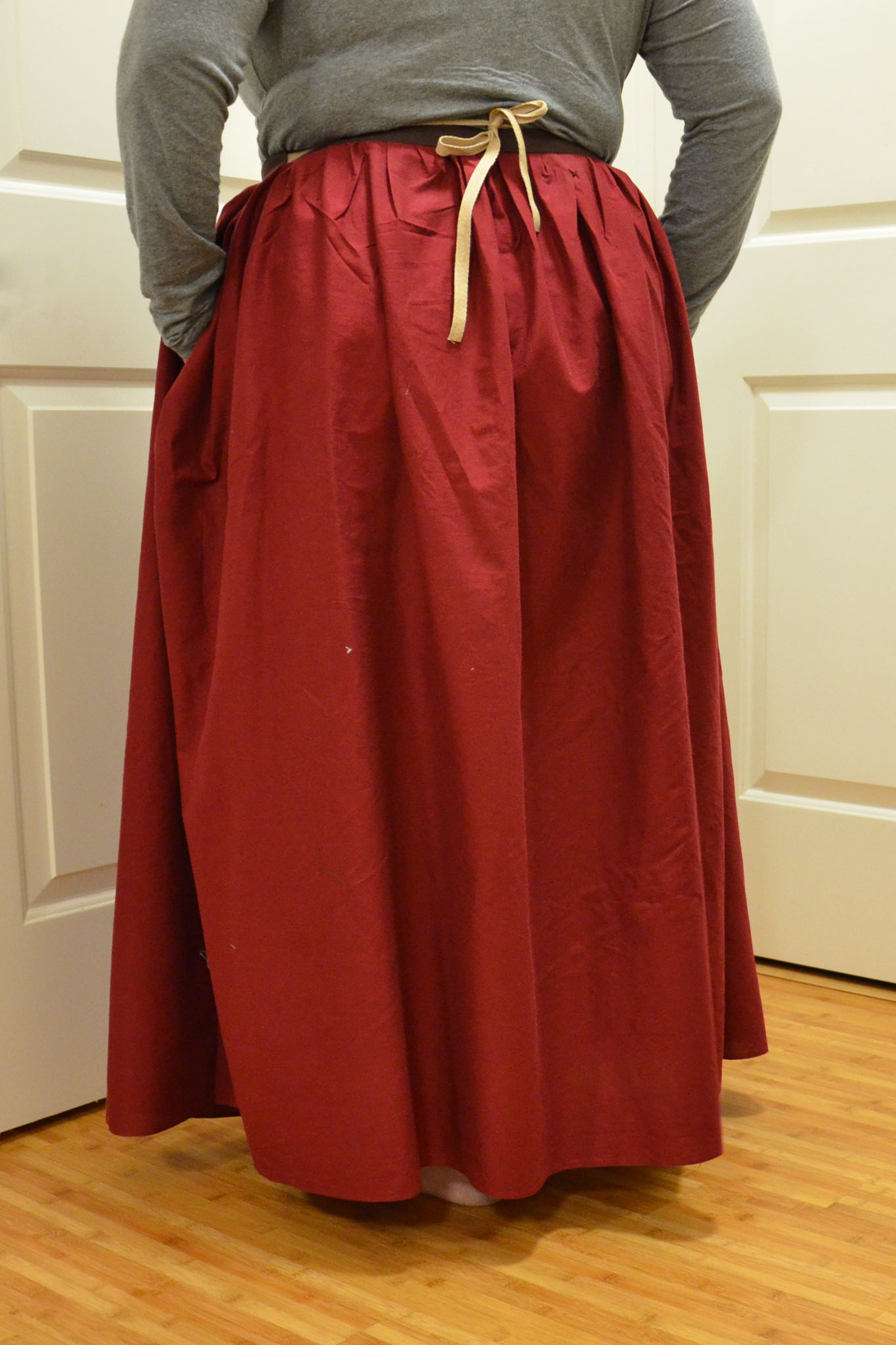 I used my rolled-hem foot to finish off the side slits, then sewed the rest of the side seam with a french seam. Those techniques are not historically accurate at all (well, maybe the narrow hem, a little).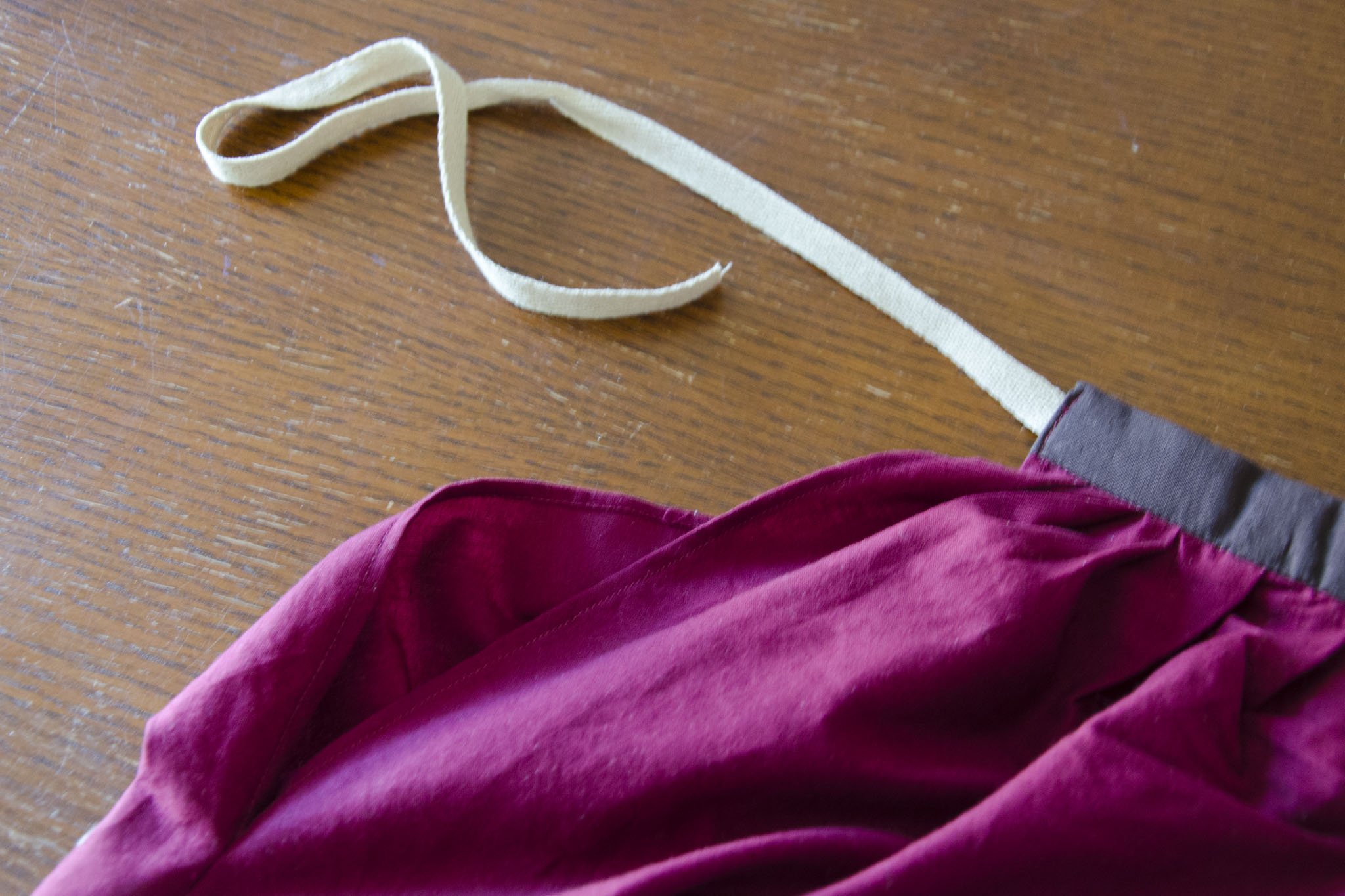 At 5'3″ with a short inseam, the 44″ width was the perfect height for me, so I used the selvage as a hem, which made the work very quick. A more historically accurate skirt would have put the selvages along the side seam, but the fabric width was too narrow for the fullness I wanted, and I didn't want to sew any additional seams.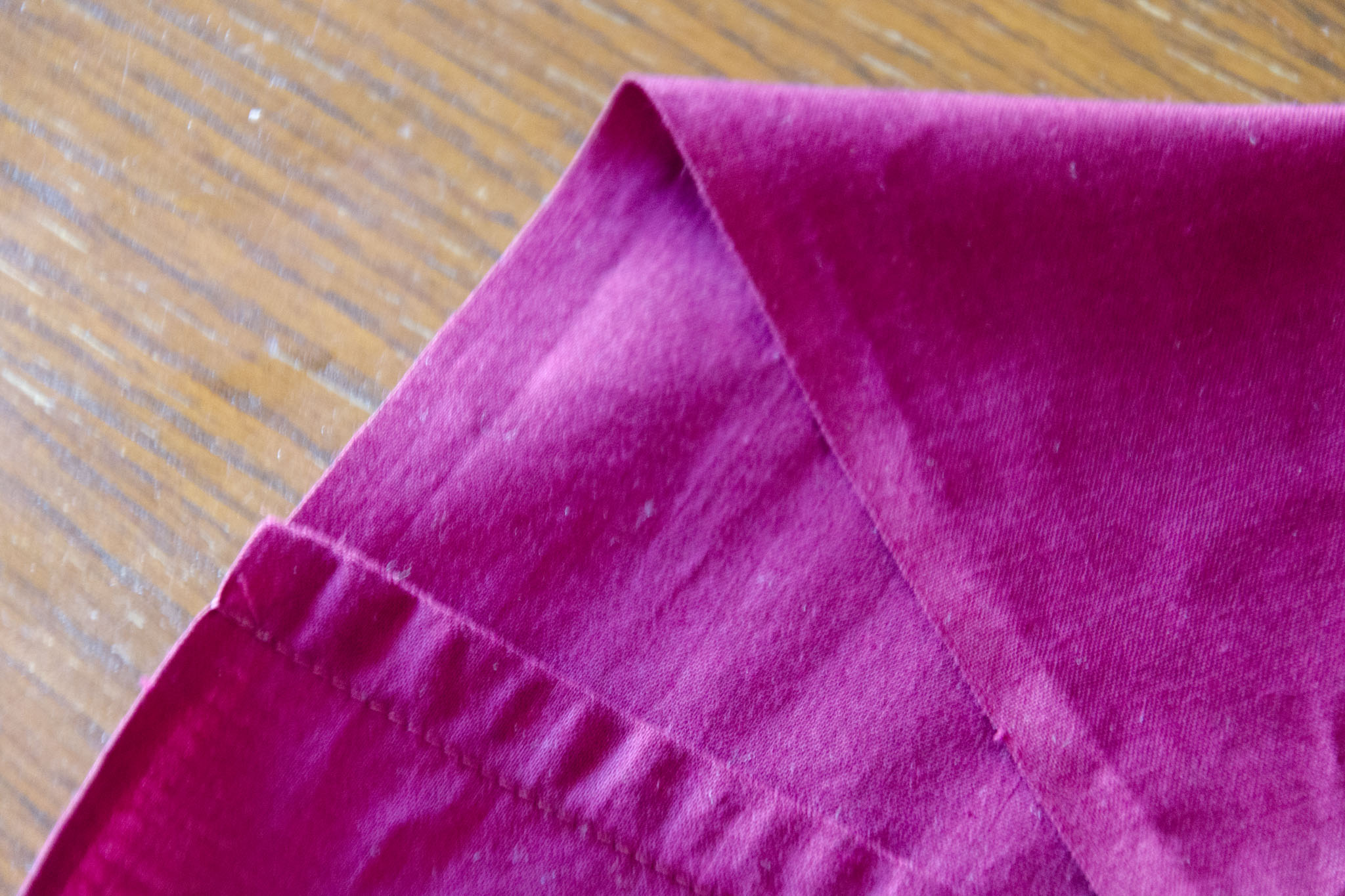 Thanks to American Duchess for a great tutorial on this style of petticoat making.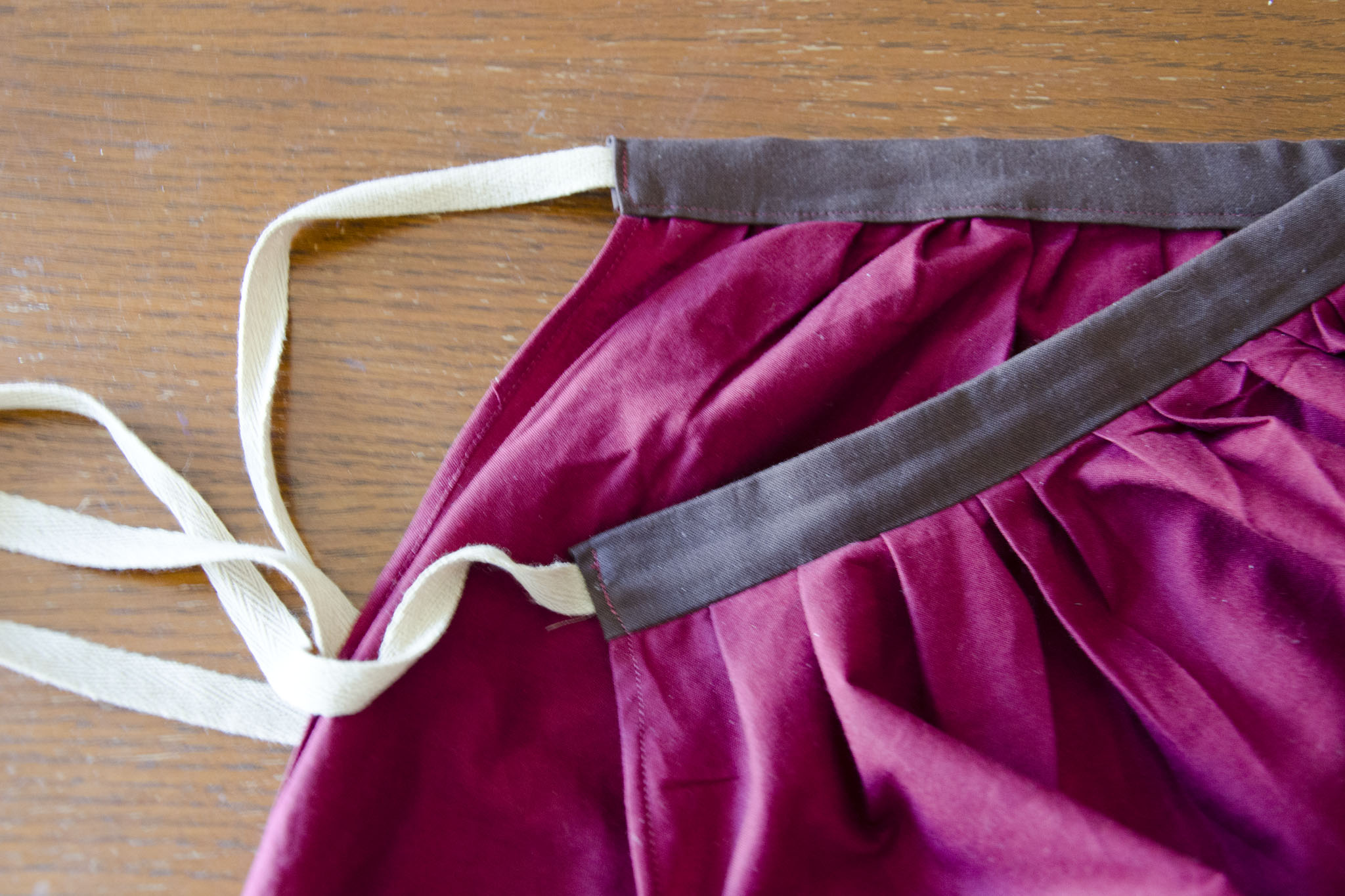 I also finished the sewing part of layer two, although it needs to be thoroughly distressed before it's technically complete. This layer is far more costume construction than historical, using a half yard of the fashion fabric, with tulle for the rest, which will be hidden by the overskirt. The same two-part waistband structure is there, but I sewed a channel for the ties and gathered the center by way of stringing the bias tape through, then tacking the ends so it doesn't spread out again. It'd be a bit unwieldy for cotton, but works well for the light-weight net. The hem (or lack thereof) will be even more uneven by the time it's fully distressed.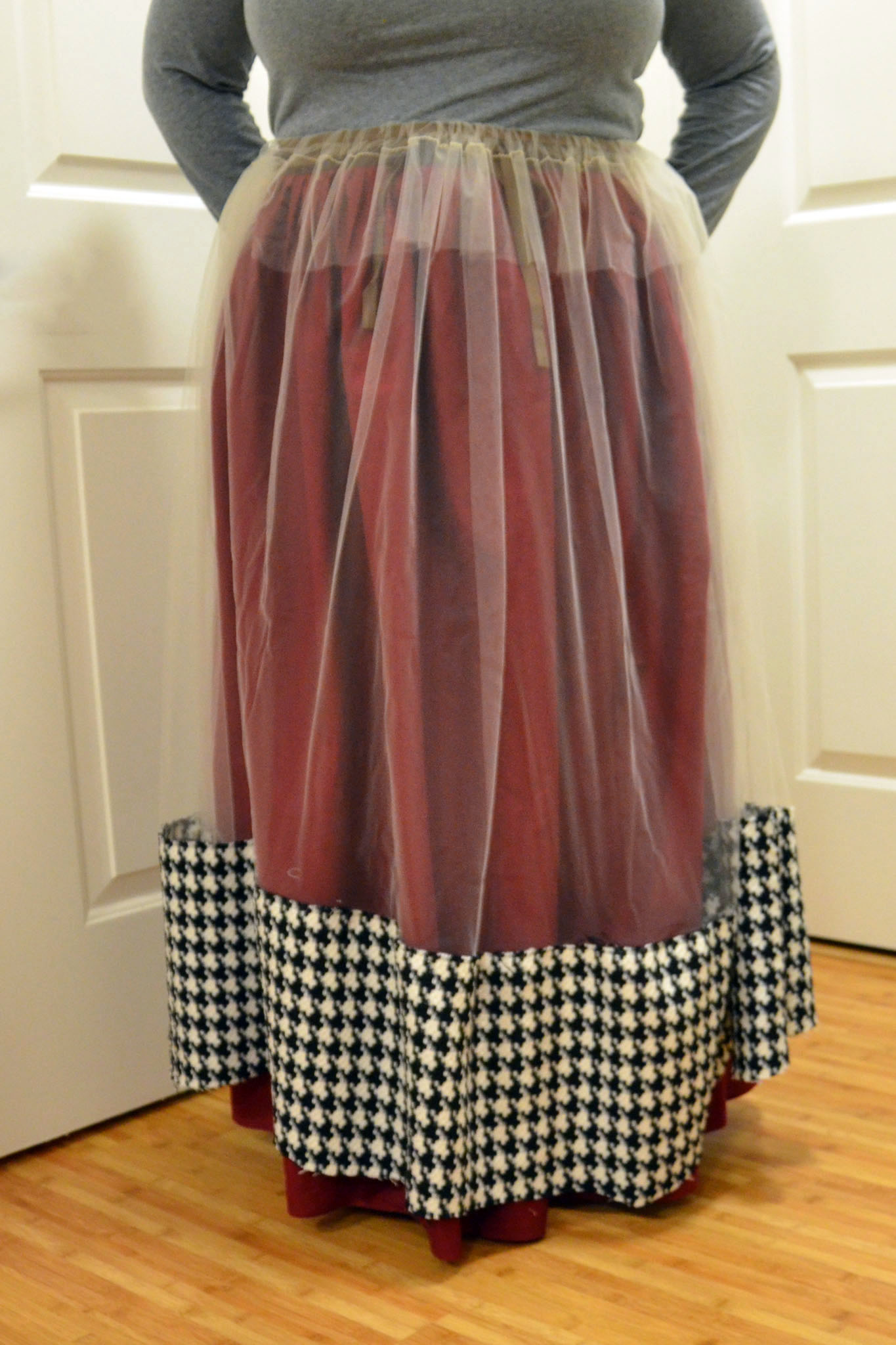 I'll try to post more progress posts before Halloween, if I can do so without plot spoilers. Otherwise, you'll just have to wait until November!