Spring has been a whirlwind so far. I am terribly behind on blogging about my finished projects. I have three completed quilts (two that are waiting to be delivered, the other finished this weekend at my guild's spring retreat). This has been finished for a couple of months!
---
It started with a challenge of colors. Five of them, four greens, one yellow. Of course, none are fashionable; the greens are all slightly different from the famed 2017 Pantone Color of the Year, the yellow a bit too off-trend. Then there's a challenge of size. 18″ square. Constraints like this are helpful to me when it comes to challenges.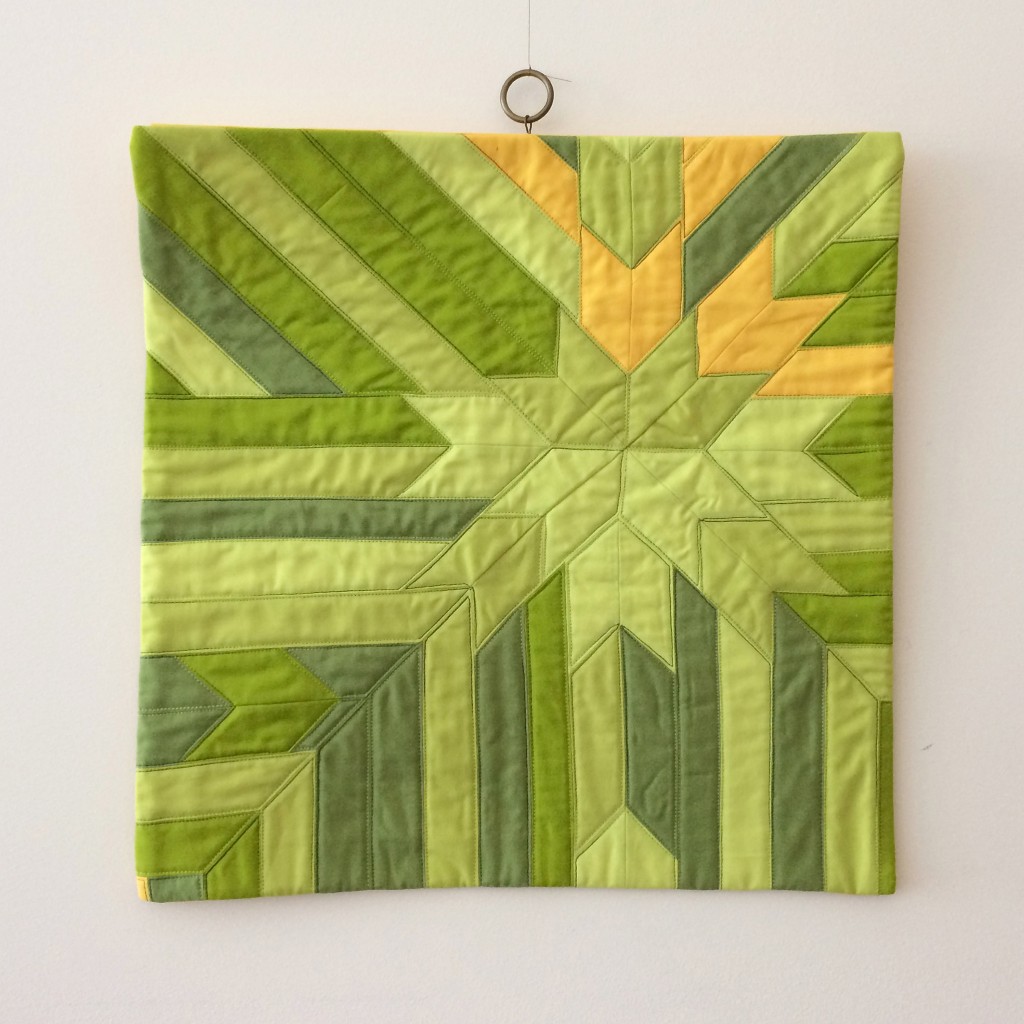 The lacking part was inspiration, until I scrolled through Instagram and came upon this lovely bit of mixed-media art by @aykceramics and @aleksandrazee.
Which, of course, introduced another challenge as said design doesn't translate well into squares and blocks.
But through y-seams and trial and error, it came together.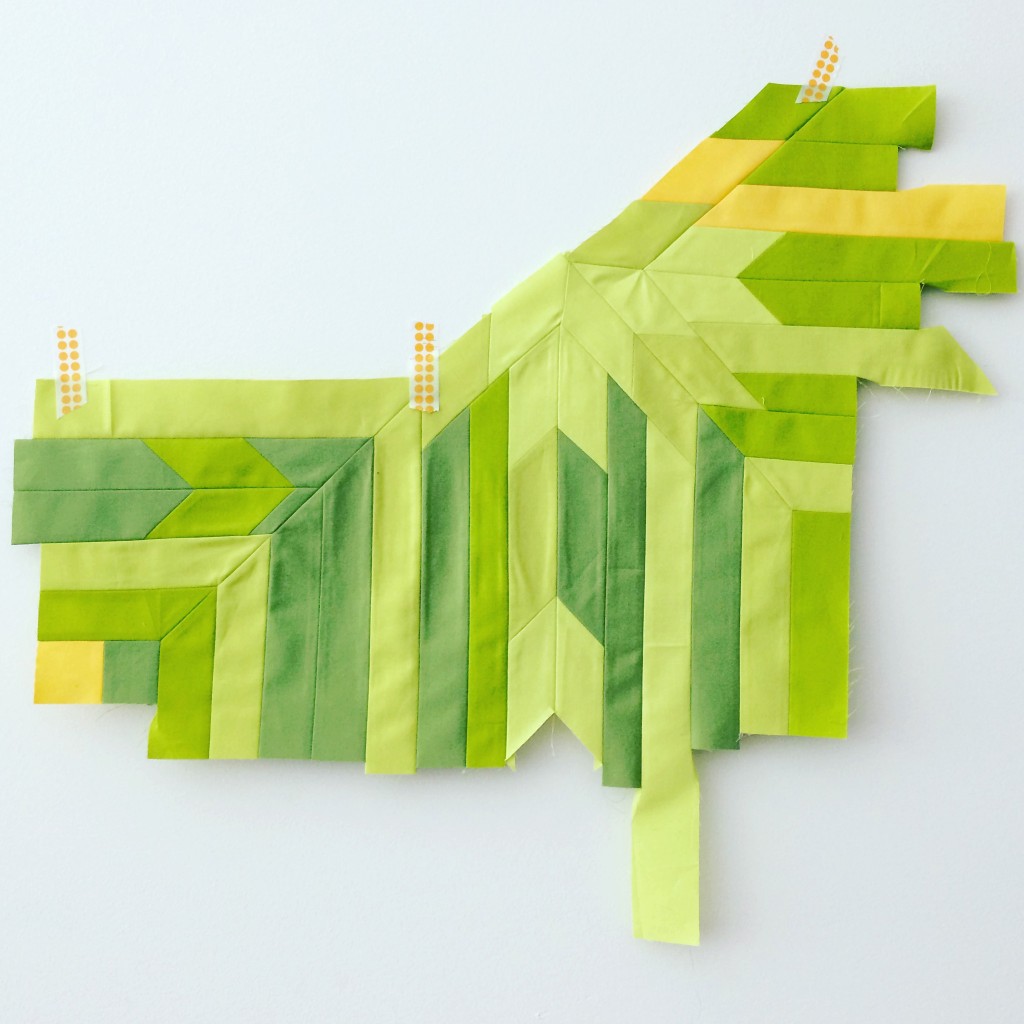 The fabrics weren't perfect. If I were making this again, I'd make sure the two lighter greens had slightly more contrast, and the darkest be a little more vibrant. I finally dug out my package of Quilter's Dream Orient batting (a blend of cotton, bamboo, silk, and tencel) that I've had for years, thinking this was the right project to use it for. I quilted it with a perfectly matching Coats & Clark variegated green 30wt that came in a goody bag at some point (kismet). I like how the thread weight helps highlight the design lines, even as it blends in and out.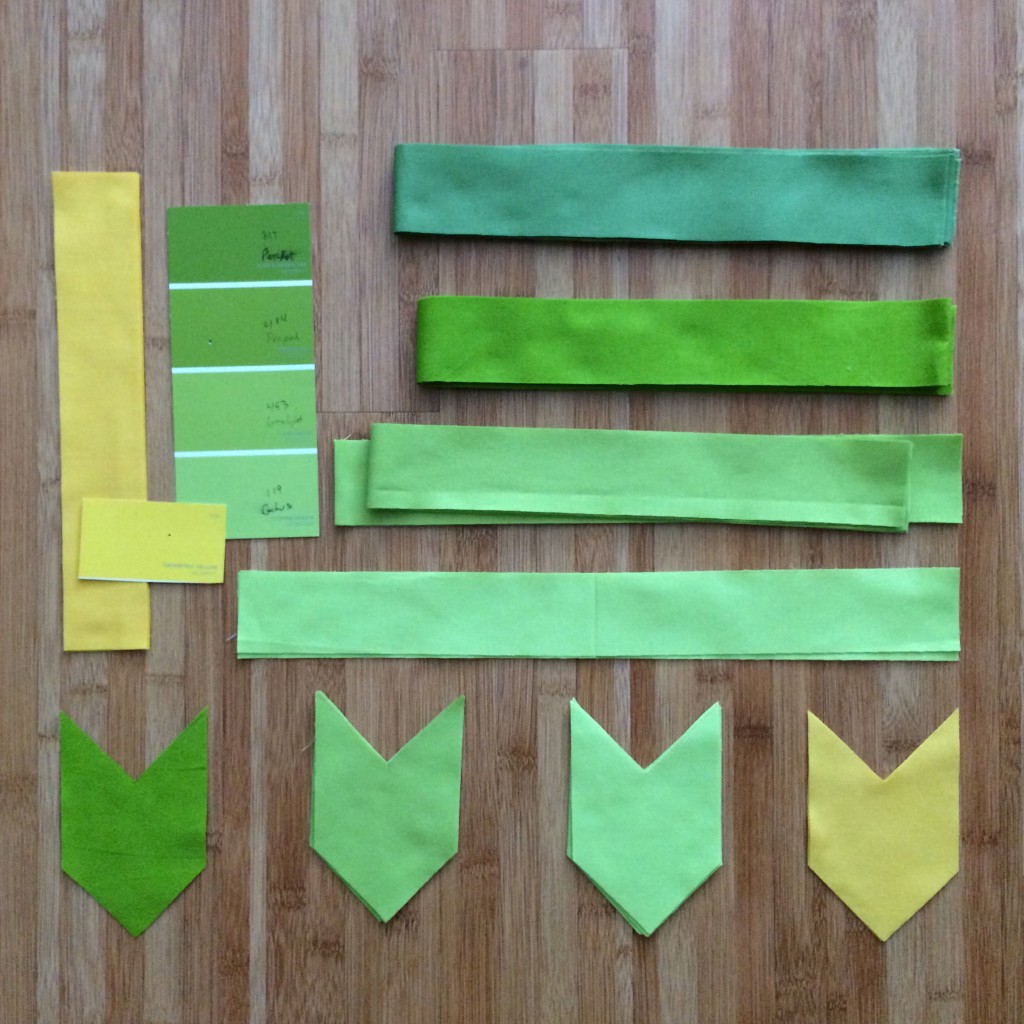 I finished it with facing instead of binding, incorporating a hanging sleeve into the finish. My corners aren't perfect, but the green and yellow make me dream of daffodils popping up in this very slow-to-start spring we're having in Vermont.
This and those of my guild mates will be on display at VQF in June. It's a very eclectic mix of minis.
Fabric Details:
Kona Corn Yellow
Kona Cactus
Kona Limelight
Kona Peapod
Kona Peridot