Like many quilters, my scrap bin (boxes, cubes, bags…) is out of hand—unorganized, jumbled, and overflowing. This year, I've tried to be mindful of what is leftover from my projects and keep it organized in some way so that I don't add to the existing problem. One solution has been offering up the leftover fabric to guild members—particularly when I'm "over" working with that line and there's a substantial amount leftover. This especially made sense for my #mqgfabricchallenge scraps, since it meant another member may be able to enter. I already have more scraps than I think I'll use in my life—particularly since I don't make many scrappy things.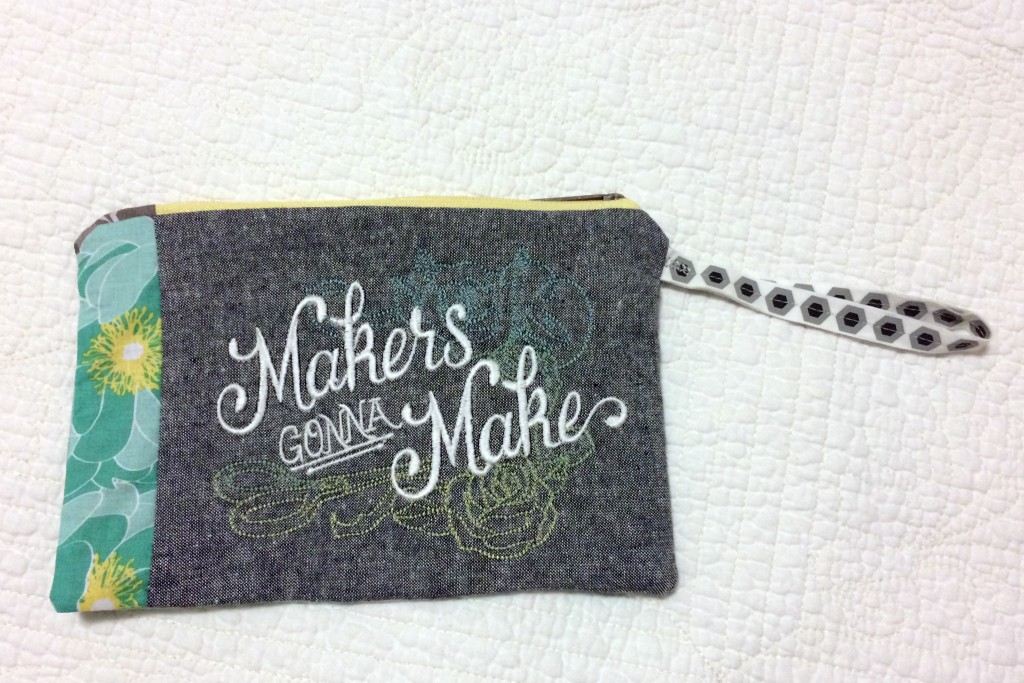 But, after packaging up my challenge scraps, I still had a few left that were already pieced together in various ways (cut-offs from piecing the bag). One thing I always appreciate having around are zip pouches—they're handy for packaging up projects, carting things around, and organizing. So, I threw together a quick zip pouch from scraps, the ribbon from the fabric challenge bundle, another embroidery, and a recycled zipper from one of those free-gift-with-cosmetic-purchase vinyl pouches that always seem to clutter up my bathroom cabinets.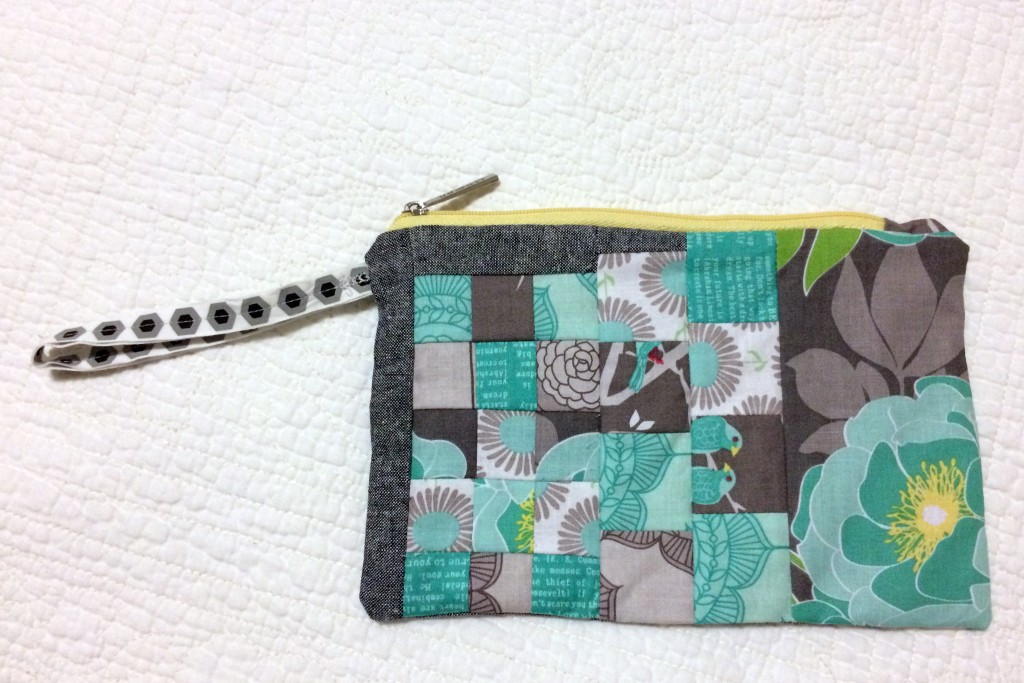 I didn't spend much time on it, nor is the scrappy piecing the most aesthetically pleasing, but it'll serve its purpose just fine.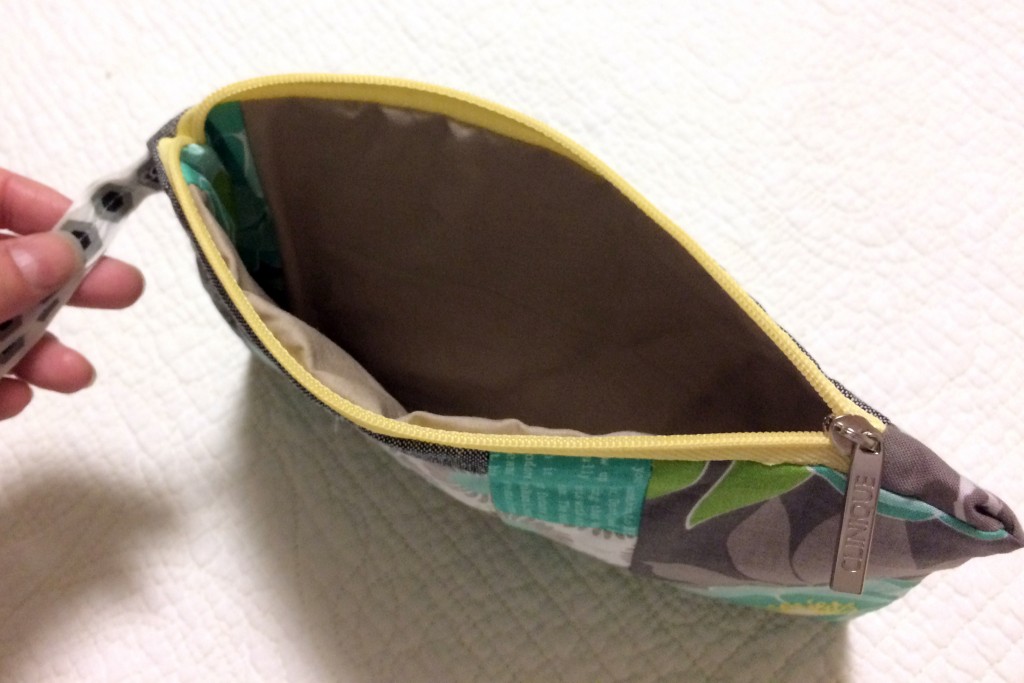 What's your favorite quick scrap busting project?