It's time to show two more pieces for my halloween costume: a third (a final) skirt and a chemise.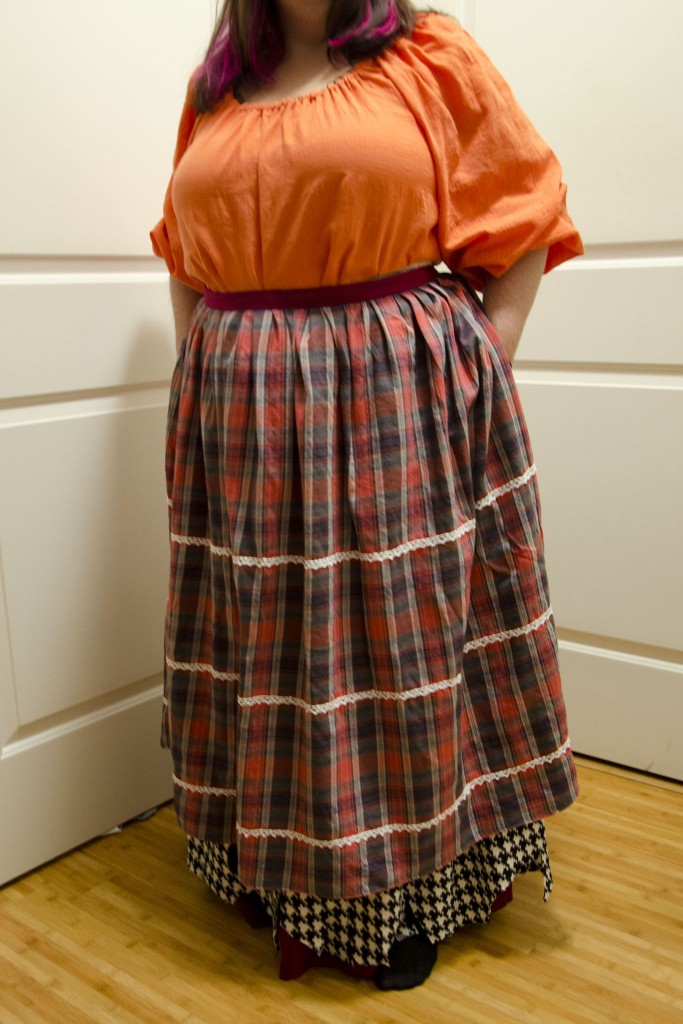 The skirt is made in the same manner as the petticoat, although I used self-fabric ties for the front because I ran out of twill tape. This time the fabric was wide enough to use the selvedges along the side seam, and the skirt is supposed to be short, so two yards did the work. The plaid fabric wasn't quite right, so I topstitched lace in a few places before constructing the skirt. It's still not very close to the original fabric, but it'll do for a costume.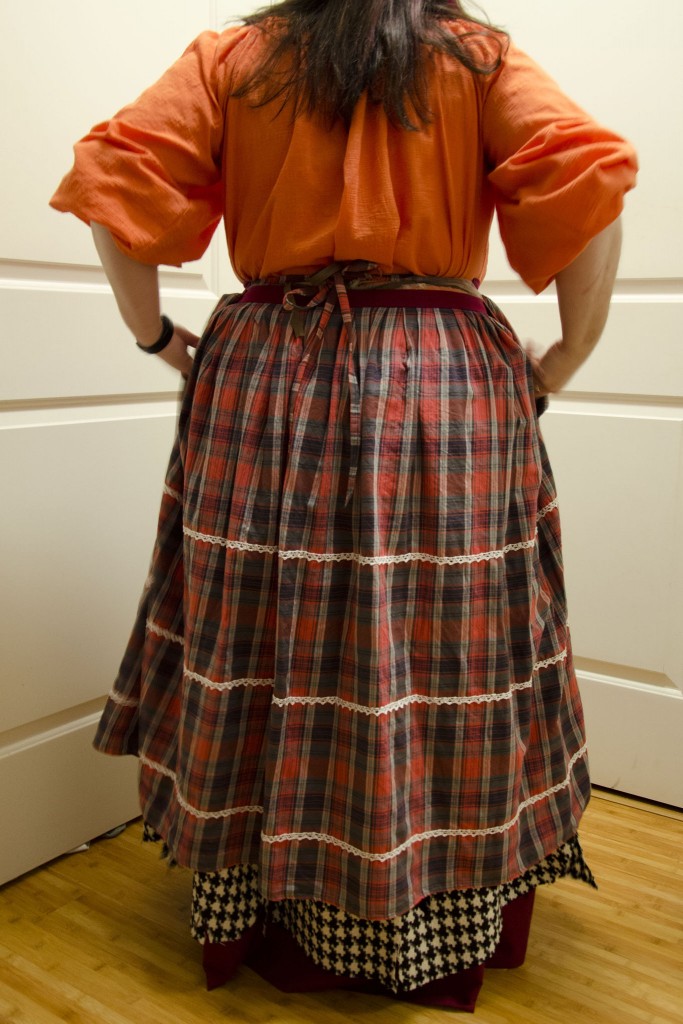 The chemise was made using Simplicity 5582. Because there is an incredible amount of ease built into the pattern I didn't bother with any sort of bust adjustment or other fitting since the ease would leave plenty of room. I did add an additional 7.5″ to the length, though, to change it from a blouse into a knee-length chemise. It's very much costume construction with pinked seam allowances and elastic at the arms and necklines, but done is better than unfinished couture.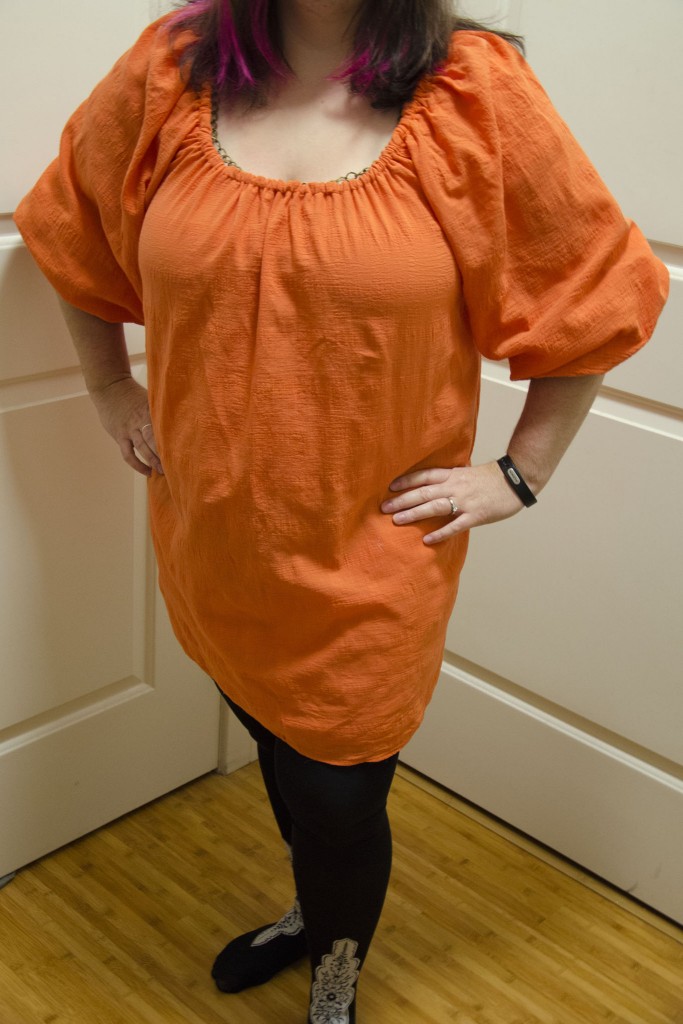 One costume-specific detail is the attached necklace (made from a 30″ chain from the jewelry section at the big-box craft store). Although source photos show it is definitely attached, none are clear as to how. I decided to use hooks (of hook and eye fame) sewn to the neckline elastic casing to catch the links of the chain. Then, it's easily removable if I want to repurpose the chemise, but will stay in place while I'm wearing the costume. The tension from the short length of the chain keeps it from falling below the neckline.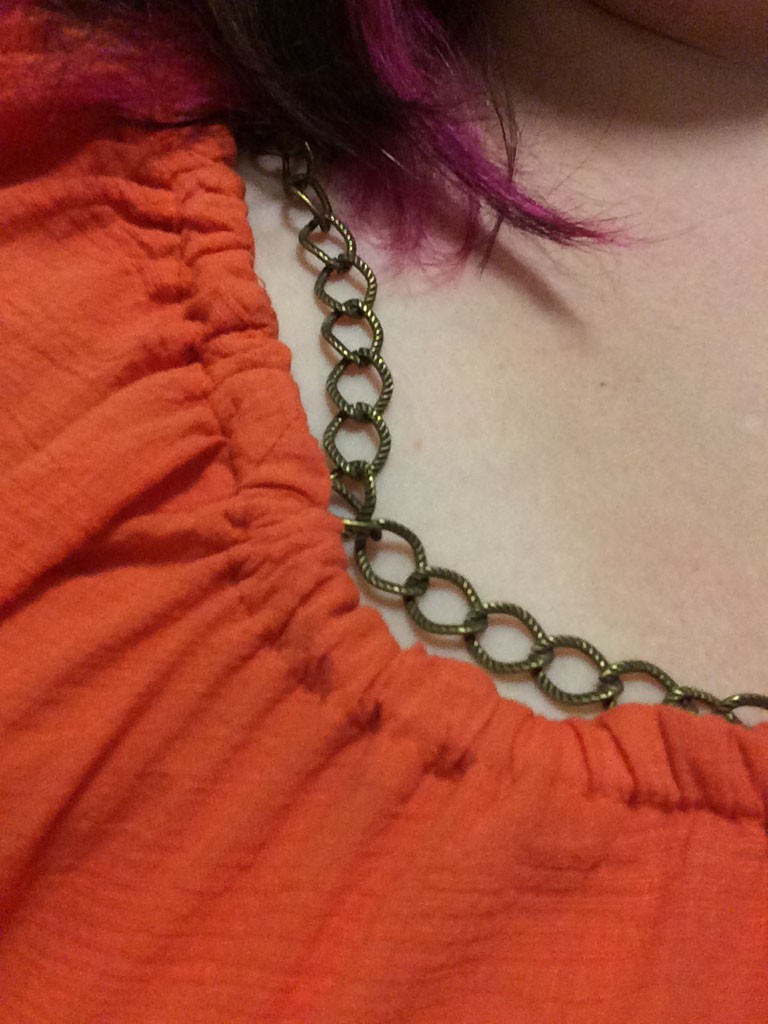 Stay tuned for later this week when I can reveal the final pieces.