I shipped this off to my swap partner last week, so I hope she received it by now. Here's the little something I made for the Gen Q Mag Valentine Swap: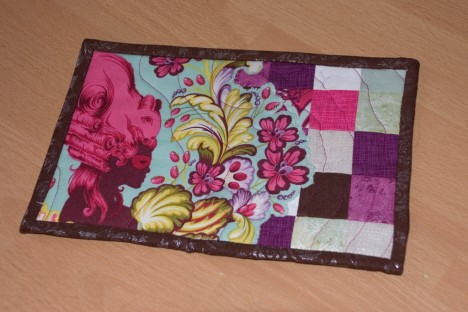 I realized after I took the photos that my markings didn't disappear. I'd intended to FMQ "Be Mine, Valentine", but my practice attempts failed miserably and I just did a few wiggly lines.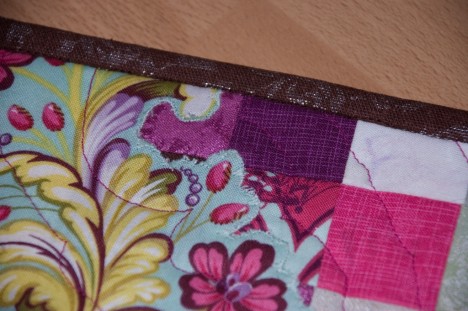 Water removed those marks, but I didn't get another photo. It made the binding bleed, though it was only obvious on the back. I hope she doesn't mind too much. The back was nicely pieced, but then I put another layer over it so that I could slide a piece of paper in, making it the front of a card (which can then be removed so it can be a mug rug). I used the selvage edge instead of hemming the open side.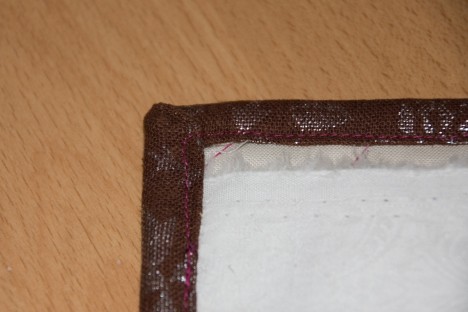 And I machine bound this, for the first time ever. I didn't do too bad of a job. I think I'll stick to hand binding quilts, though.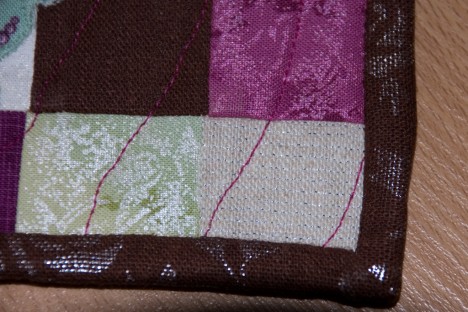 I just couldn't stop working with the leftover Parisville from the Tula Pink kaleidoscope quilt top I've been working on. I finished it last week too, but haven't taken any decent photos. I also have 64 8″ squares cut out of the various fabrics that I'm going to turn into a second quilt top, but no promises on when I'll get around to sewing it together.
I was in a manic state working on that top. It lasted a little while longer—enough to get this mug rug finished and finally, finally cut into the fabric for a quilt based on Drunkard's Path blocks that I was supposed to work on last year for Sew You Want to Quilt, but got sidetracked by Christmas, the house, and general fear of screwing up the design I have in my head for it.
This is the center of the quilt: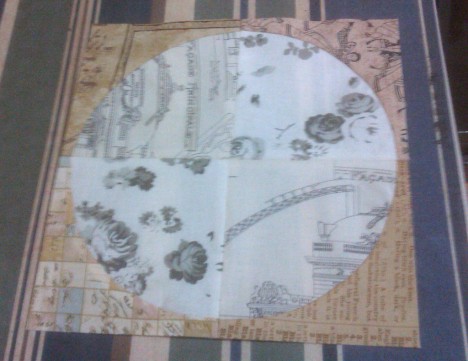 And here is a scrap fabric rendition of another block. It took me ages to get these triangle blocks the right size—I don't have fabric to waste, so I needed to get the templates right without having to cut down too much: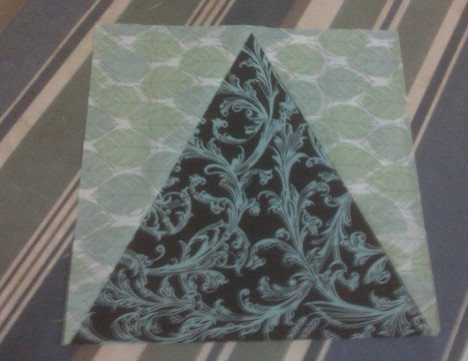 But now my manic creative state has ended and I have traded fabric for books—mostly, at least (I did work on another mockup of the 1812 corset, but haven't gotten the lacing strips on yet so that I can actually finish fitting it). Time to find my equilibrium again.