I don't give a fuck about using or hearing a bit of blue language. In fact, whether such words are truly profane, taboo, or vulgar could be an entirely different essay that I'm not nearly pious nor pedantic enough to write (there are far more interesting things to hold sacred). Four letter strings can often sum up sentiment in an unparalleled way.
But, forget about that one particular bad word for a moment. Keep the first letter, double the character count and you arrive at the dirtiest, crudest, most offensive word in modern English: feminist.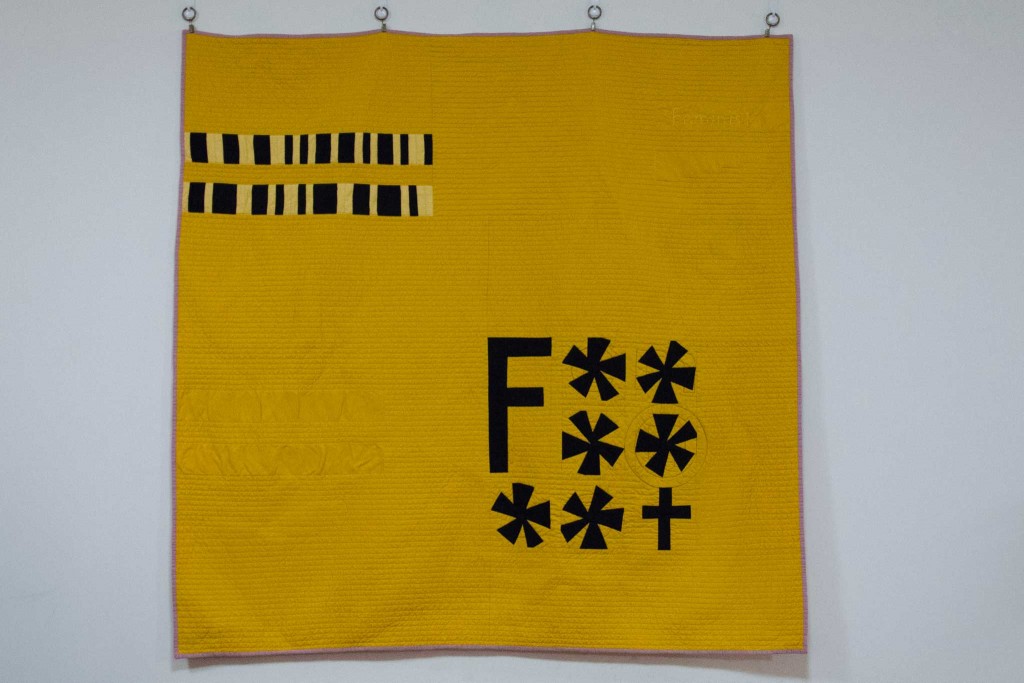 This quilt came about because I'm tired of reading essays where the author says they're not a feminist because feminism is icky while laying out arguments for what they actually are that are all dictionary feminism. I'm sick of reading screeds vilifying straw-men feminists written by people whose sole goal is fear-mongering. I'm weary from the constant low-level of discrimination I experience as a woman working in tech, even as I know that I'm privileged by a shocking level of near-equality compared to many of my cohort. I am absolutely exhausted by the media and people in the legislature telling me what is best for my body, income, career, mind, personality, and beliefs because I am a member of the so-called weaker sex.
It's a rant in quilt form.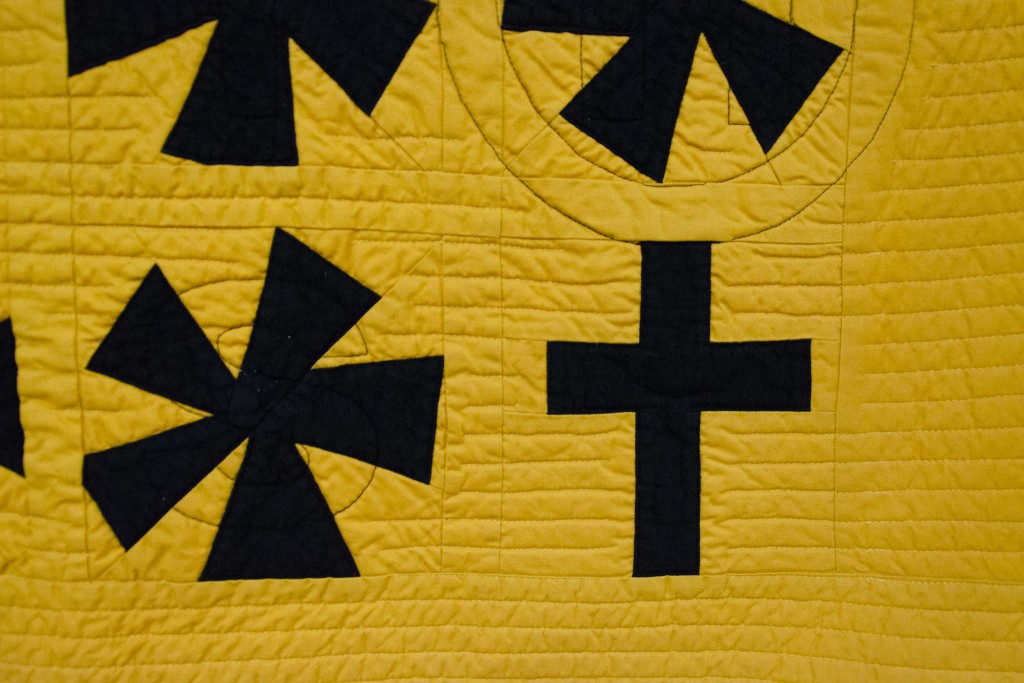 The F word. F——t. F******t. F#$!~+st. Feminist.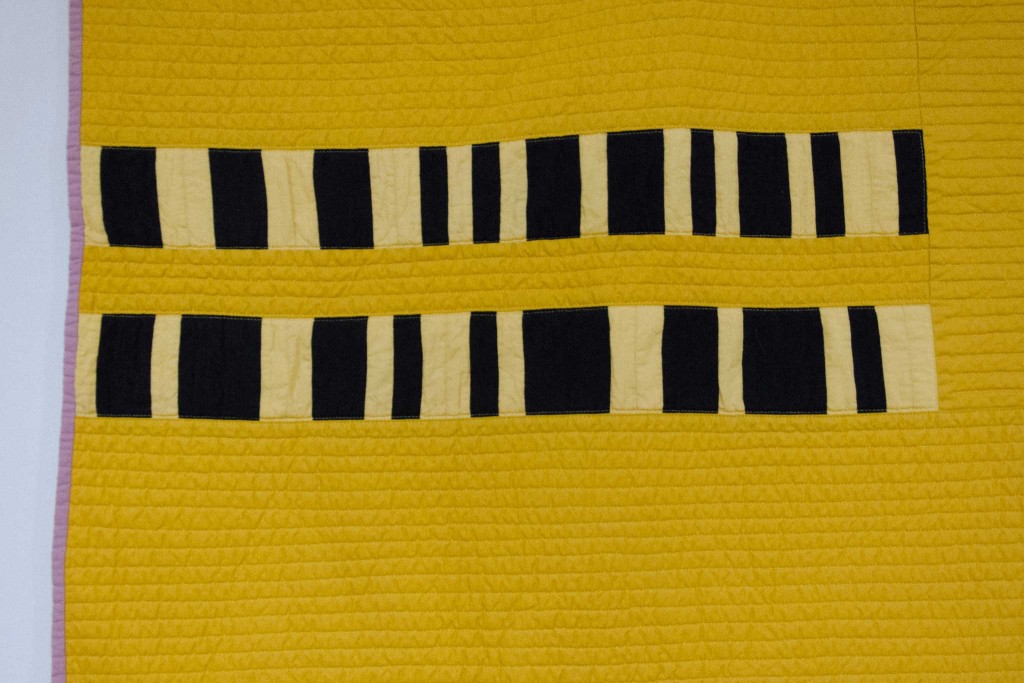 Details
Front: Kona Cotton Honey, Kaffe Fassett Shot Cotton Butter, Andover Textured Solid Magnum
Batting: Warm & Natural Cotton
Backing: Heather Ross Briar Rose Cricket Clover Lilac/Gold, Kaffe Fasset Shot Cotton Quartz, Kona Elegance White
Binding: Kaffe Fasset Shot Cotton Quartz
Quilting: A mix of machine embroidery quilting and straight line quilting using Guttermann cotton thread, with a small bit of hand quilting using white 28wt Aurifil.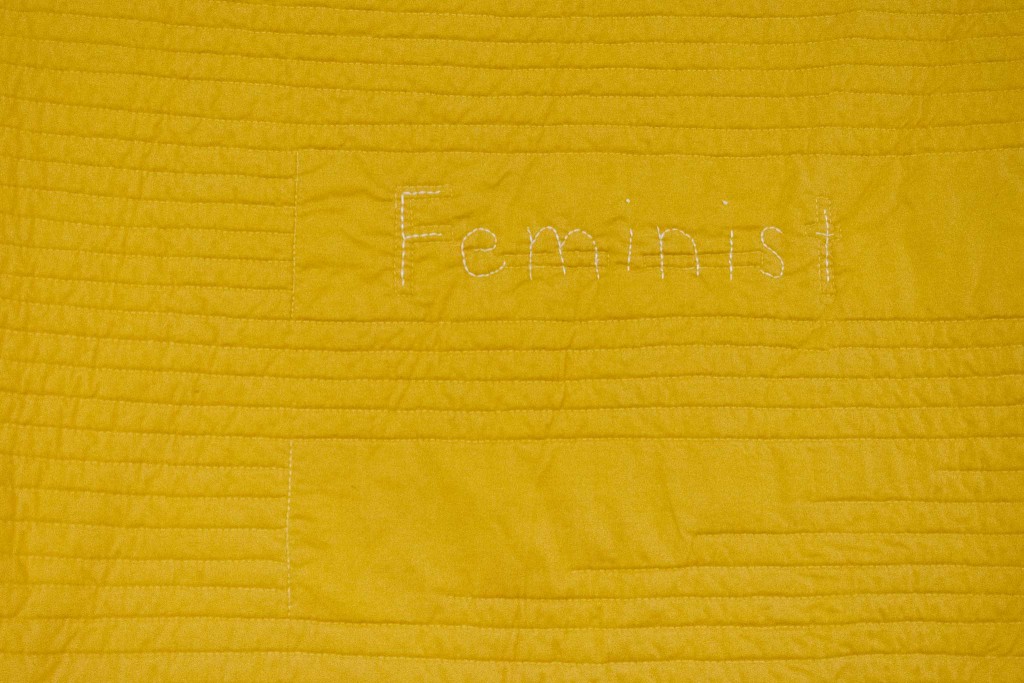 Look for a longer post on the quilting of this project later this week.