The last time I mentioned my english paper piecing project (blocks from Lucy Boston: Patchwork of the Crosses), I'd sewn together about fifteen pieces—not even half a block. That was two years ago. Unlike many of my once-mentioned (even twice-mentioned) projects, I have continued to work on this one, albeit unhurriedly.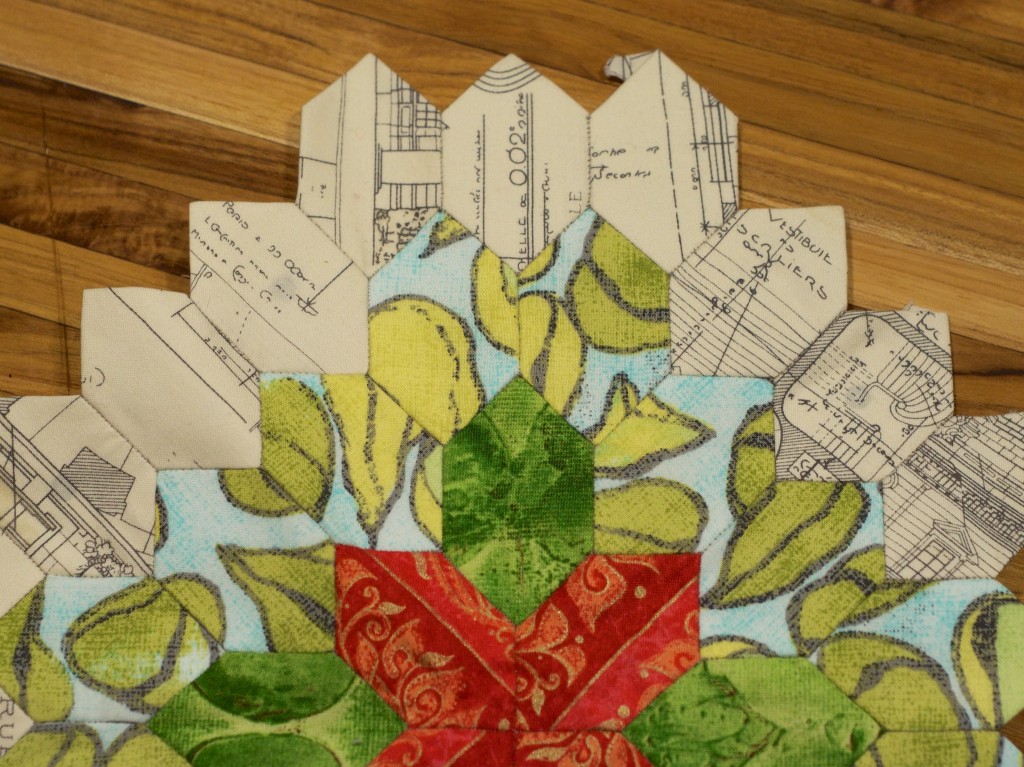 I go through phases where I'm content basting the individual pieces to their paper foundations, and make a bit of progress that way.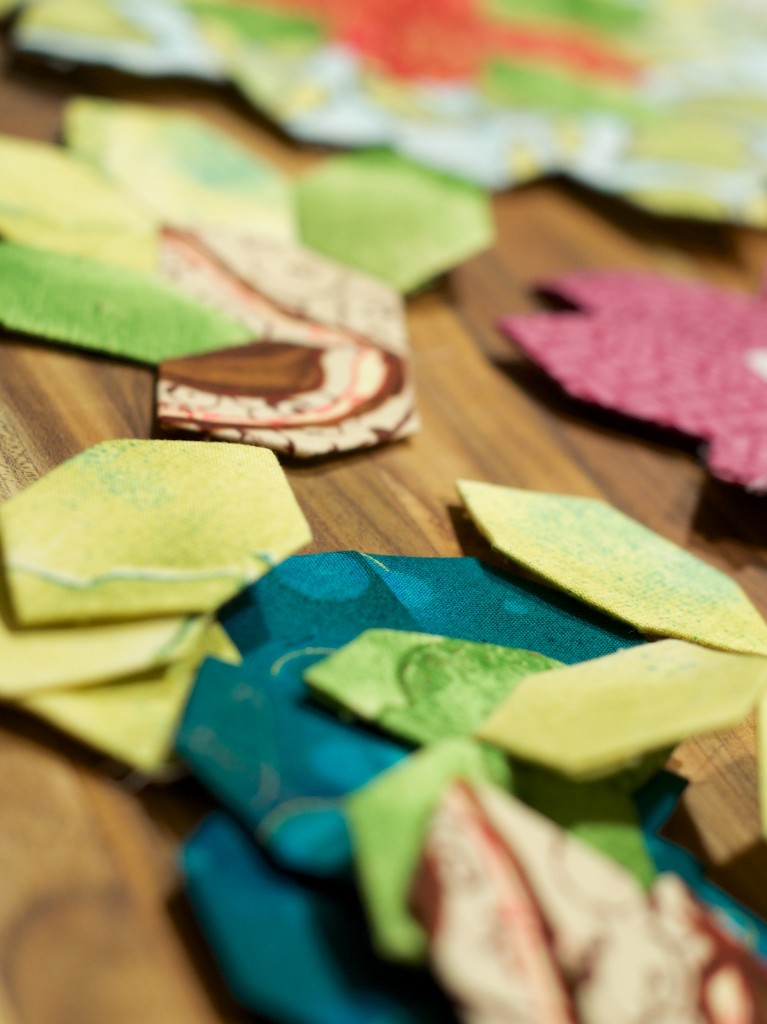 Then, I go through phases of piecing some together, building blocks a bit at a time.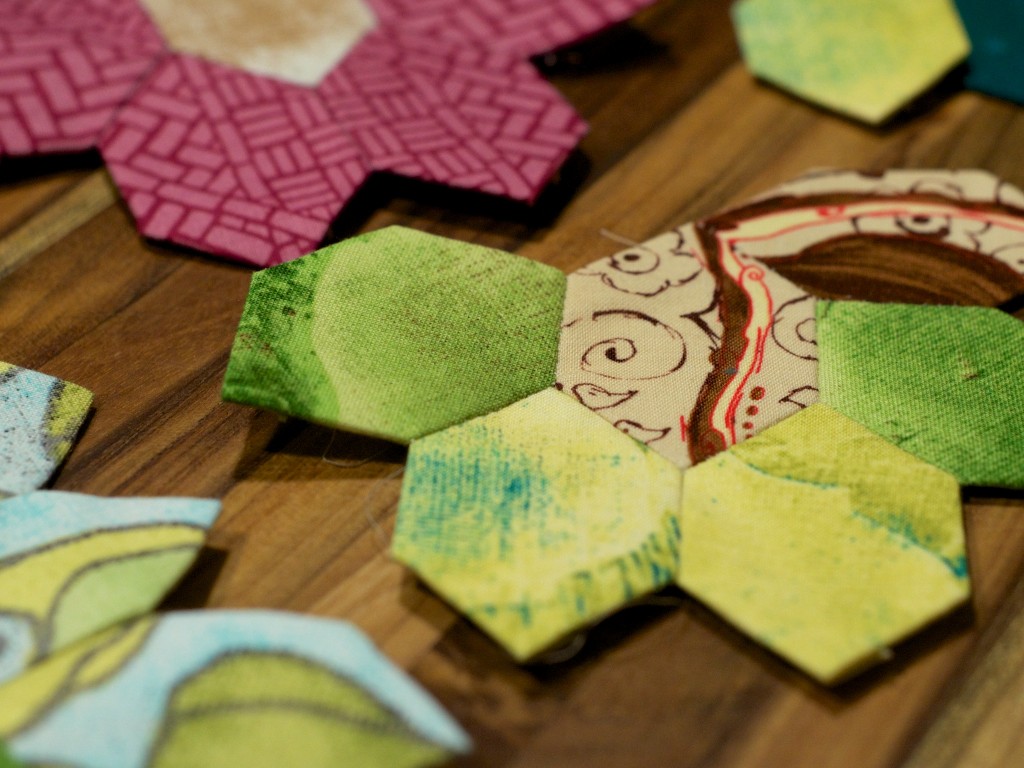 This is where it stands after a bit more work while we traveled to New Jersey to see family last weekend.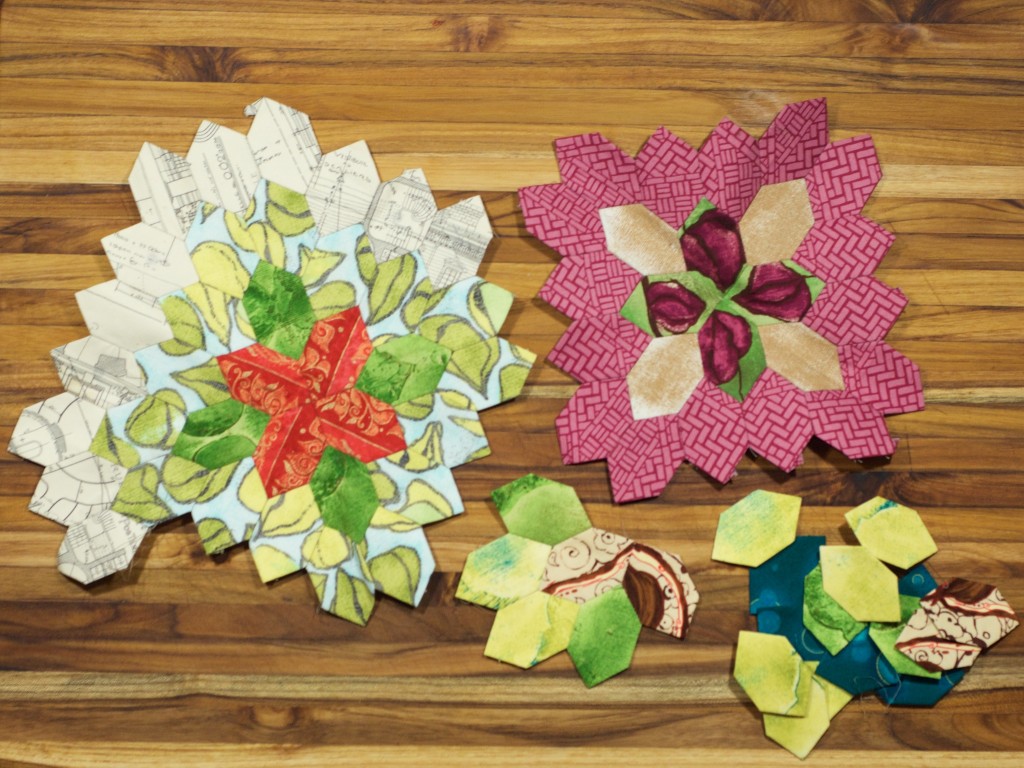 In another two years or so, I may even finish an entire block.