The muse stopped by for a cup of tea last night, which is surprising, based on the mood I was in (it was foul).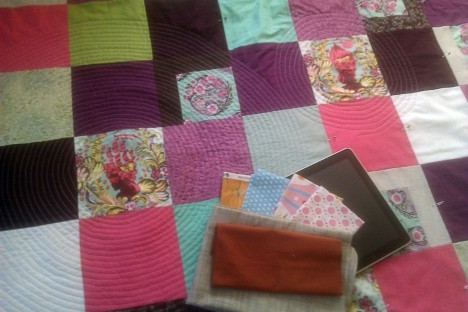 I worked on quilting the Tula leftover quilt until I ran through all three bobbins I had wound of the right color. And, I figured out what to do for the Flock Challenge. Then it was almost 1am, so I managed to pull myself away. Plus, I'd exhausted my Hulu queue.
So, tonight's goal is to actually work on the challenge project.
But, first, I have to put in a 9-10 hour day at work.
Maybe after that, I'll remember to come edit this with a photo of the apple I needle felted at the MVQC meeting last night. Interesting craft, though not one I think I'll pick up any time soon.
またね! (My inner child thinks in simple Japanese on occasion. True story.)