I described this quilt pretty thoroughly in my last post, so I'll skip the long paragraphs and just show you the finished, post-wash photos.
All of the Regal sections are feathered, most of the seams are stitched in the ditch, with the light fabrics free of quilting.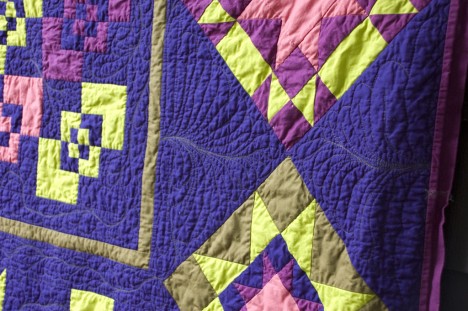 The strip block needed just a little something more, so I changed thread colors to give the large triangle a bit more color.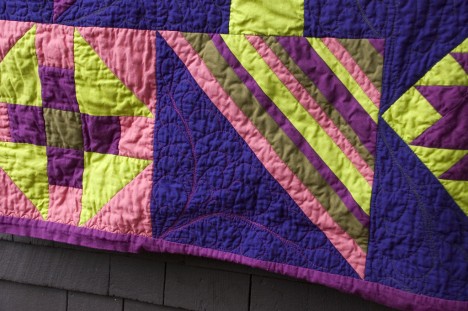 Now that it is washed, my feather stitching messiness isn't quite as noticeable.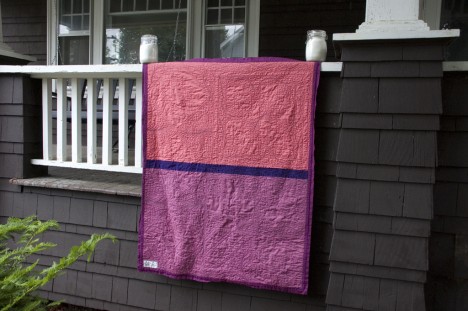 I'm not very happy with how the binding turned out. It is very limp. I made it so wide and un-mitered as a nod to Amish quilting, but I should have found a way to pad it. By the time I got to the binding, I was so done with this quilt, so I machine sewed the binding on. It worked pretty well with the serpentine stitch.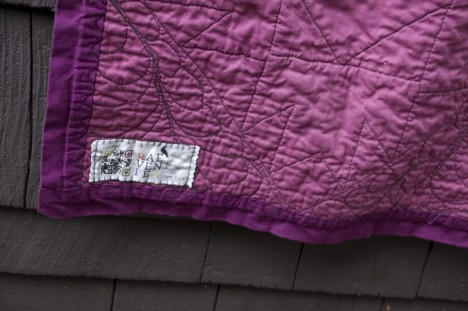 So, that's that. Now I just have to decide which of Carl's nieces is getting it. 2013 finish number three!