All that is left on my Tula quilt is hand-sewing the binding—I've been working on quilting it this week instead of fixing some of my Regency outfit shortcuts. Bad me. But, having something to hand sew on the trip up to Sacket's Harbor sounded smart, so I decided to get the quilt to the point of needed the binding sewn on. Plus, our class wrapped up last week, with the goal of finishing the quilting this month before we start our next project.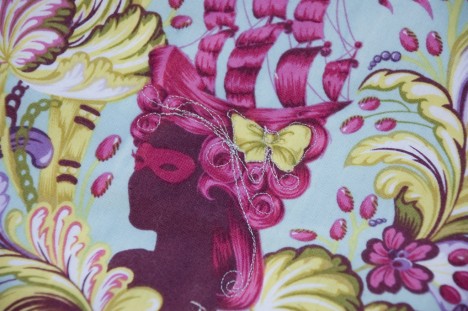 It has its share of imperfections. I was a bit careless when trimming the applique down, and had to do a couple creative patches: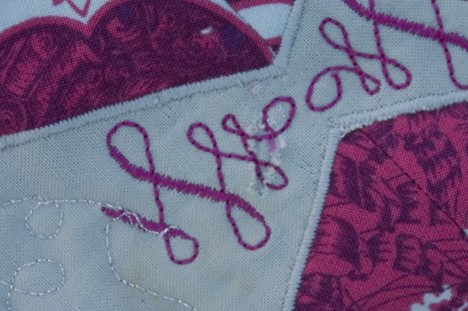 My first attempts at FMQ on a full quilt have their issues, especially when I tried stitching in the ditch around the frames with the FMQ foot instead of the walking foot (though, I am okay with them, if only for the lack of headache caused by not having to switching feet around a million times).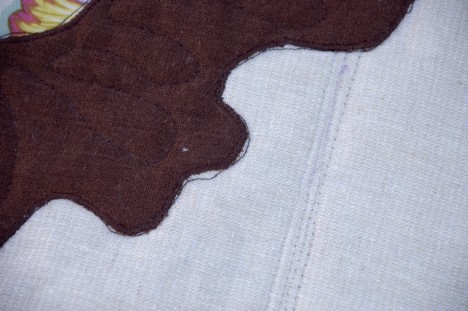 My thread shows up more than I'd like in some places, and not enough in others.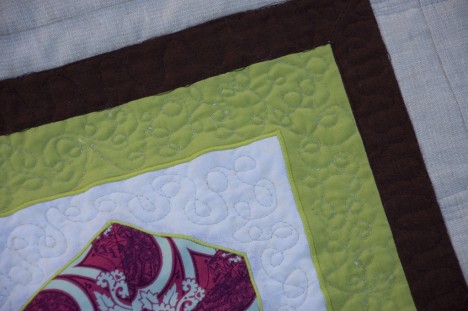 There were a few spots with tension issues on the back, but very few, thankfully.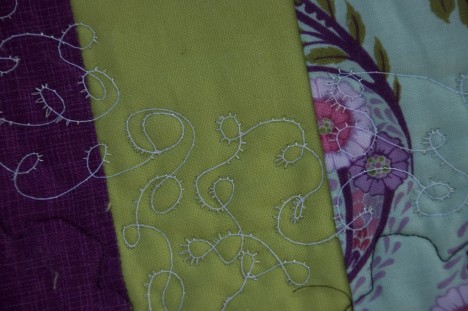 Considering the number of new techniques I was playing with on this quilt, I am quite pleased with the result. I don't strive too hard for perfection—perhaps more so on gifts than on projects I plan to keep. Some of these issues are obvious, others unnoticeable unless singled out. There's always room to grow in the craft, and I love the journey.
I'll show you the full quilt as soon as I finish binding it and take photos! I managed to lock Moof and myself out of the house (and my phone inside) for an hour this evening when I took these photos.
He seems to still approve of the quilt, though.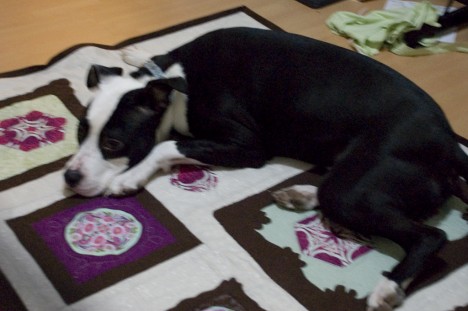 P.S. Evidently Saturday is National Quilting Day. Are you doing anything special? I haven't heard anything about it from our local shops/groups.