I found myself in need of a pair of small storage bags this evening. With a few charms of Etchings (that I don't actually remember buying… hmmm.) and a couple of inches of Velcro, I managed to fulfill that need very quickly (in under 20 minutes, I think). Here's how…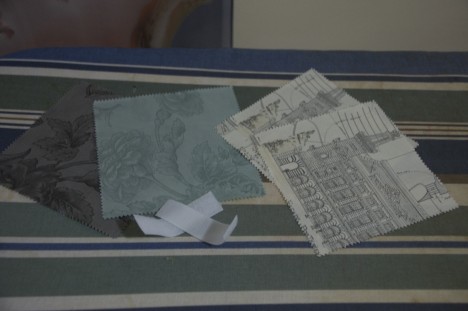 For each 4.5″ square bag, you'll need 4 charm squares—two exterior, two lining (or cut your own 5″ squares), and some Velcro—a couple of inches, dots, or squares; it's your discretion for whether you need a completely closed bag, or just something to stop it from gaping open. My Velcro was sew-on, but if you have fusible, you can make these even faster.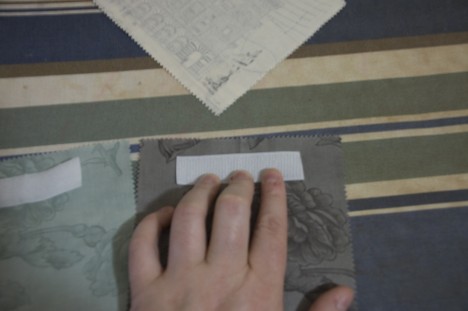 First, attach the Velcro to the top center of the two lining squares, approximately ½″ from the top. Lazy sewist tip: fold the charms in half and finger press to quickly mark the center point, and use the width of a finger to approximate your half inch, as precision isn't vital.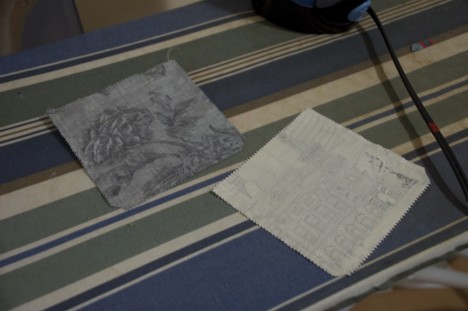 Next, using a ¼″ seam, sew the lining squares to each other along three sides, right-sides together, leaving the top open. Do the same for the exterior squares. Clip the bottom corners. If you prefer, you could curve the corners while you stitch. I didn't bother.
Turn the exterior squares right-side out, then slide them into the lining squares (you'll now have right-sides together). Pin at the seams, so that they'll match.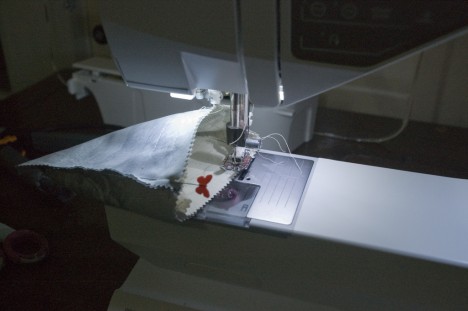 Sew the top edge together with a ¼″ seam, leaving ~2″ open so that you can turn it later (make sure to fix your stitches or backstitch on either side of the opening). Since the bag is too small to go around my free arm, I find it easiest to sew inside the bag, like shown in the photo.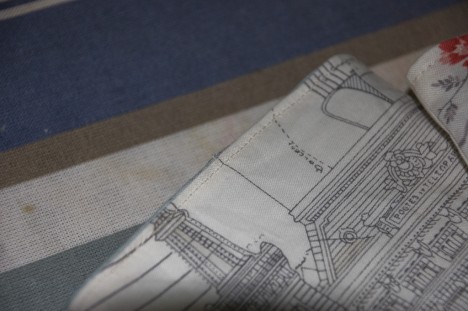 Turn the bag right side out and push the lining inside, using a point turner to get nice sharp corners, if you'd like. Press, then topstitch all the way around, 1⁄8″ down from the top edge to close the seam opening.
That's it, you're done. These are perfect for a few bags of tea, jewelry, or any number of other small things, and a great use of spare charm squares laying about.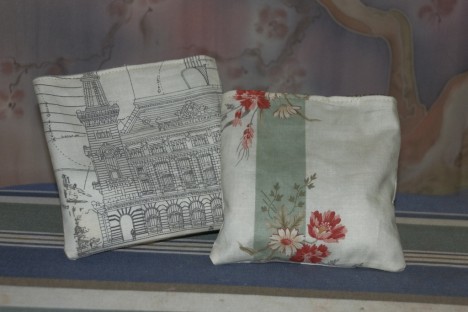 Let me know if you make them—I'd love to see what you do, and what you use them for!