Every project has a story, but this one is more dear to me than most. It starts with a sewn tube of fabric that once contained cardboard, used to stiffen the base of a Vera Bradley bag.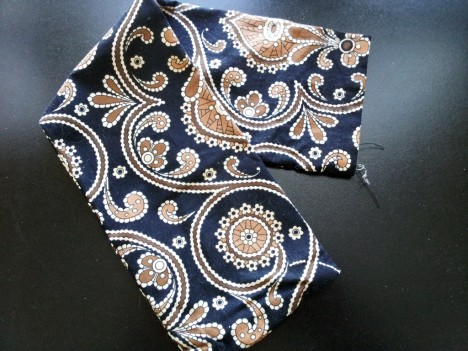 Said bag was a gift to my youngest sister (Kaite) from our grandmother, who passed away last summer. It came into my possession via our other sister over Christmas—it was the only part of the bag that survived the fire that destroyed most of their possessions right before Thanksgiving.
Unpicked, it measured about 8.5″×16″, and miraculously had two full centered repeats of the main pattern. Perfect for a small zip bag with a boxed bottom, when paired with a mottled brown lining fabric from my stash and a couple of hardware pieces.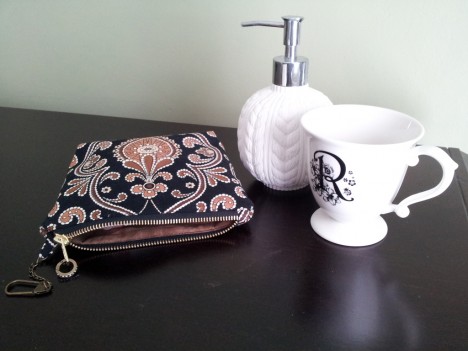 The dumb luck of the repeats meant that I was able to cut a matching front and back, making awesome matching patterns in the seams. I struggle to do this when I have a lot of fabric to work with—I'm still in awe that I managed with such a small amount of fabric.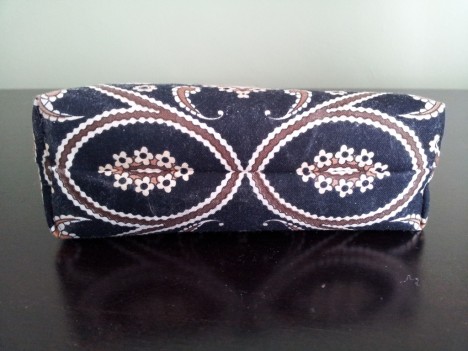 It's hard to imagine that this bag's fabric started life as an odd little flat insert in another bag, but I hope its new life suits Kaite well.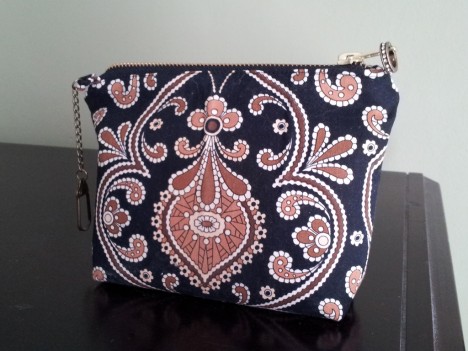 I'll find out soon… I'm on my way to pick her up from the airport as this post goes live!