At our last guild sew-in, it seemed that half the attendees brought binding to hand finish (saving them having to lug their machines around). As we ooh-ed and ahh-ed over each other's projects, I noticed that our president's corners were so much cleaner than mine ever turn out—I always seem to end up with a gap in stitching on one or more corner, no matter how exact I think I am. So, I thought I'd share her corner trick, and my two finishing tricks to help ease your binding work. I use these tricks for both hand and machine-finished binding.
1. Perfect corners
These first few photos show the method I've always used—the only way hers differs is the very last step (photo 4), but it makes all the difference.
In words: mark the width of your seam allowance in from the edge of the quilt (photo 1). Once you stitch to that point, turn, and stitch out to the corner at a 45° angle (photo 2). Fold your binding up on the diagonal, and then even with the edge (diagonal shown in photo 3). The magic step: instead of starting part-way in, which often leaves a gap if you aren't exact, start stitching from the very edge (photo 4). As long as you stopped at the seam allowance point from the first direction, doing this won't screw up your corner. Once you're finished, turn your binding to the other side, and admire your gap-free corner.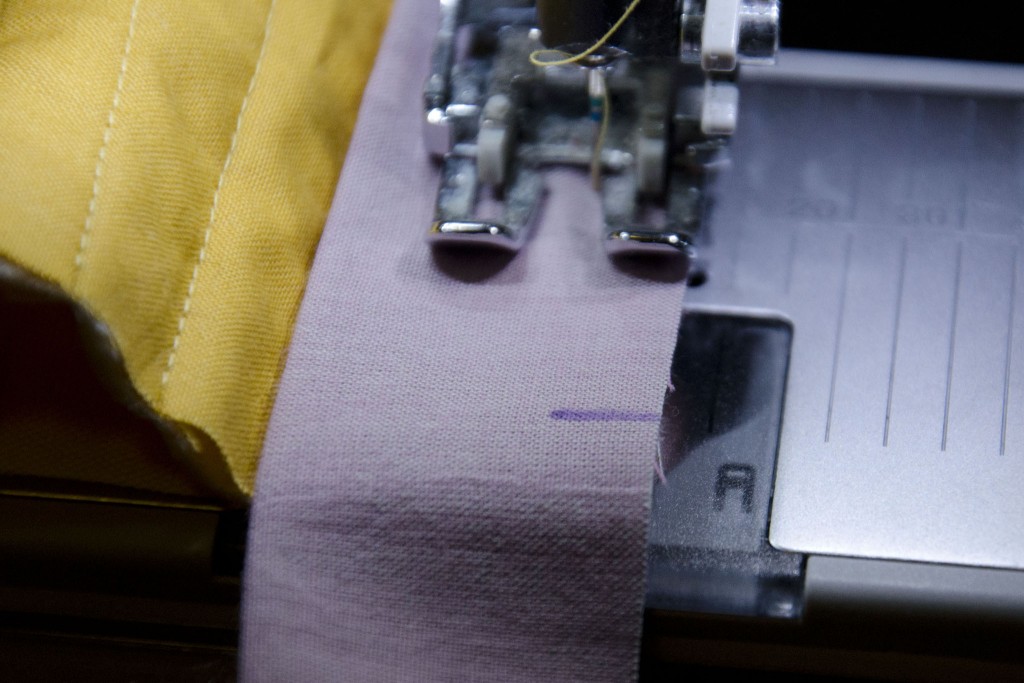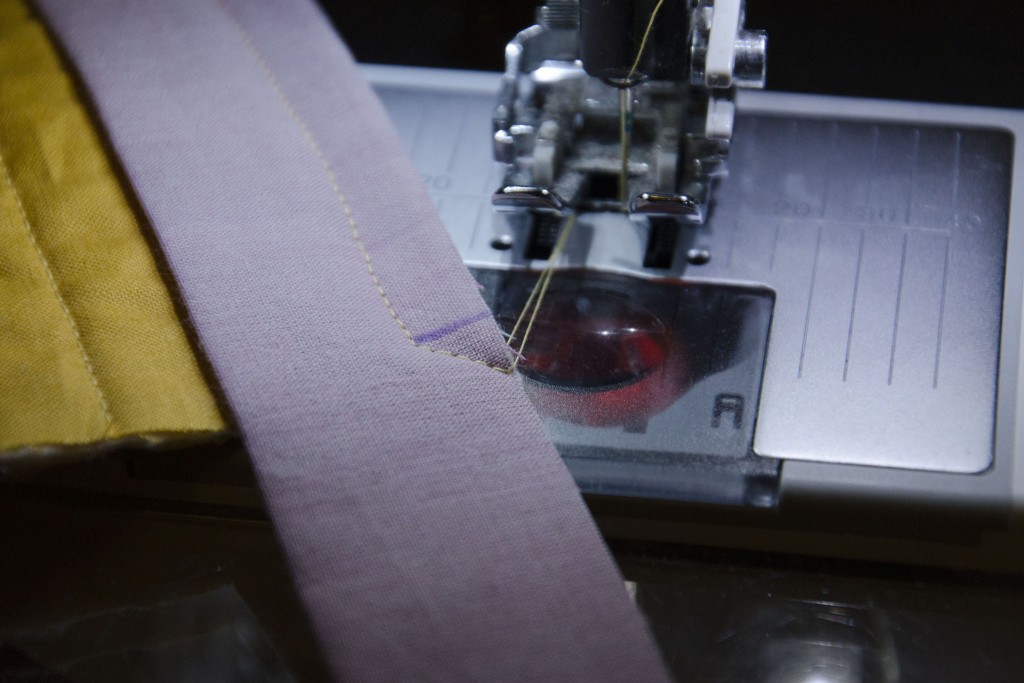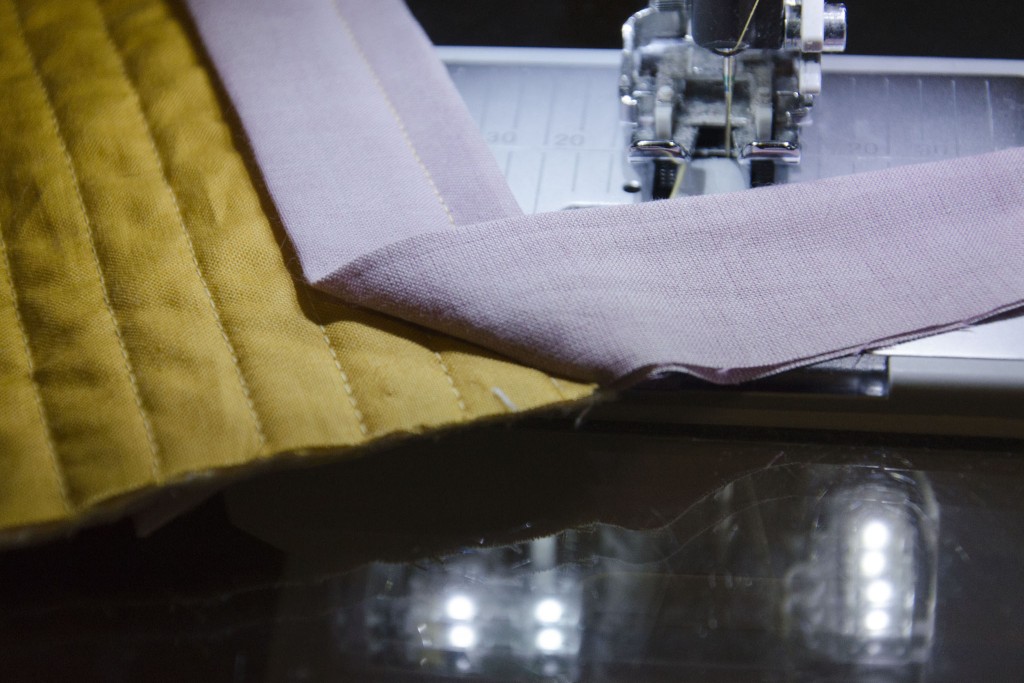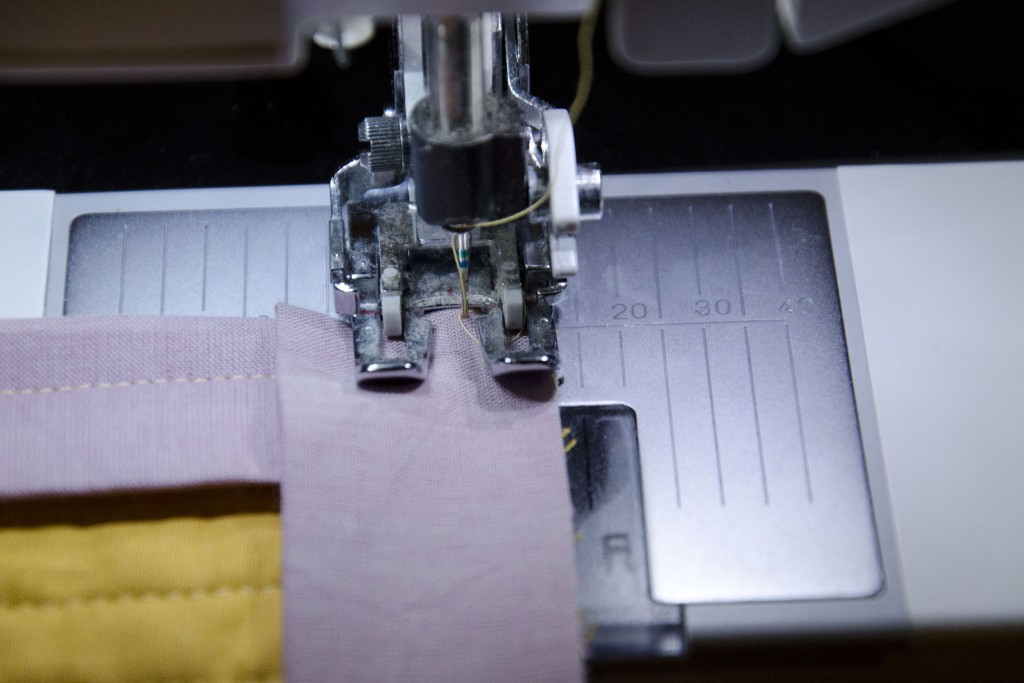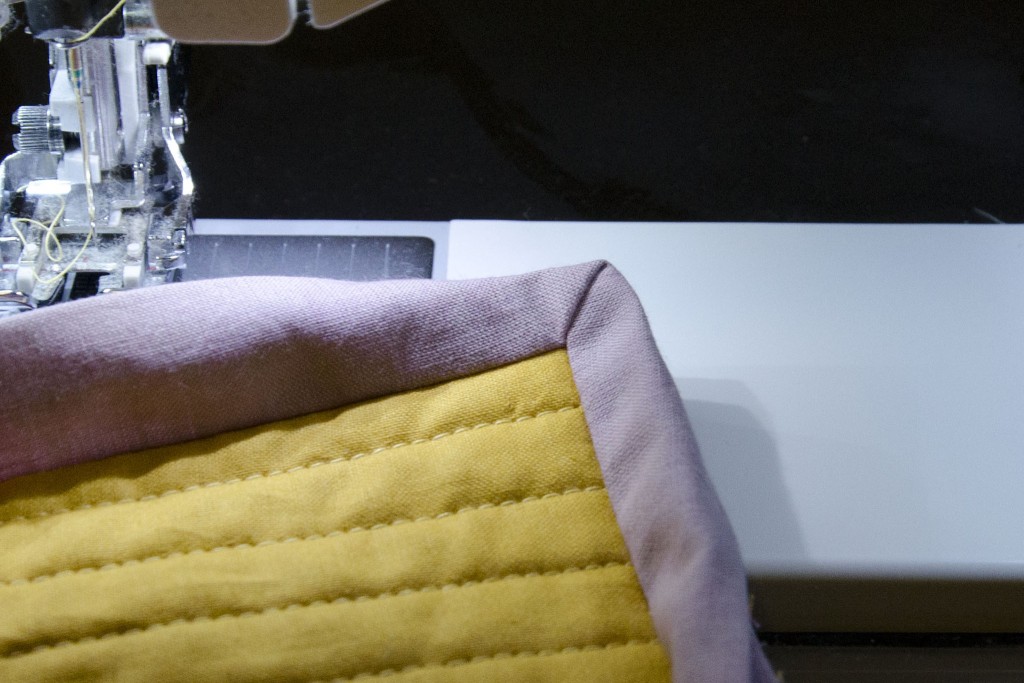 2. Measuring the overlap to close the loop
This one's quick—to measure the amount needed for perfect-length binding (before cutting off the extra and sewing the final seam), simply overlap the ends by the width of the binding strip.
In my example, I'm using 2.5″ strips, meaning I need an overlap of 2.5″. I'll cut on the purple line prior to sewing the seam.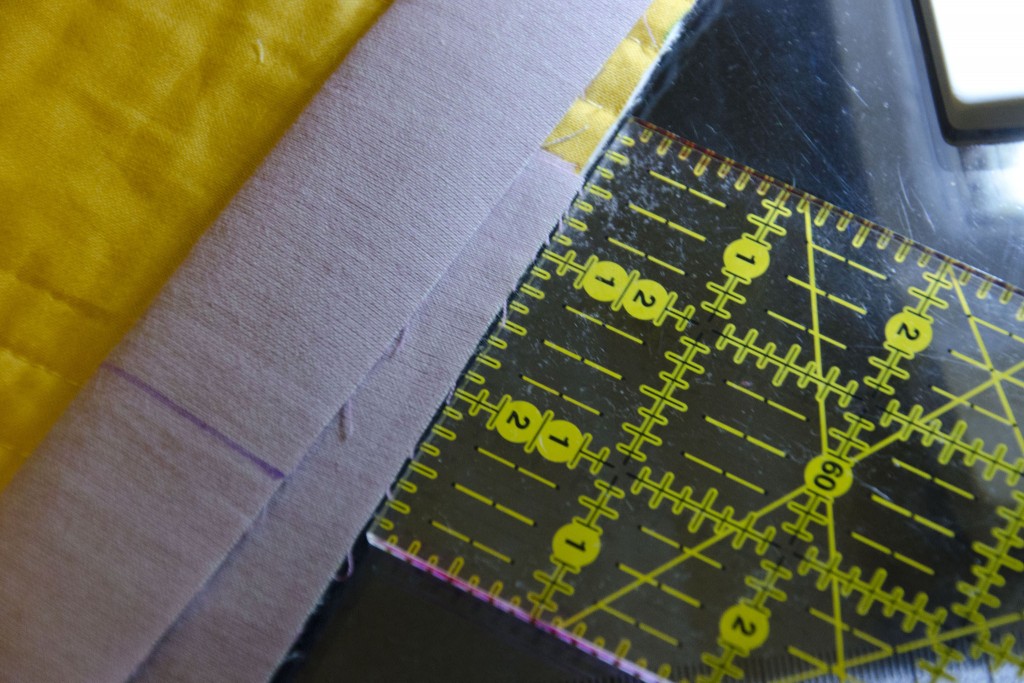 3. Seam it the right way the first time
Until I came across this tip, I had to sew the seam to close my binding at least twice every time. I'd always sew the wrong direction or have it twisted. It's just a quick memory trick to help keep everything straight.
With the edge of the quilt away from you, the left strip goes in back and the right goes in the front, because back/left have four letters each and right/front both have five.
Then, just make sure you have right-sides together (the peak of the folds should touch), align the strips for a bias seam, and sew from corner to corner as shown in the photo (a.k.a. the standard binding finishing).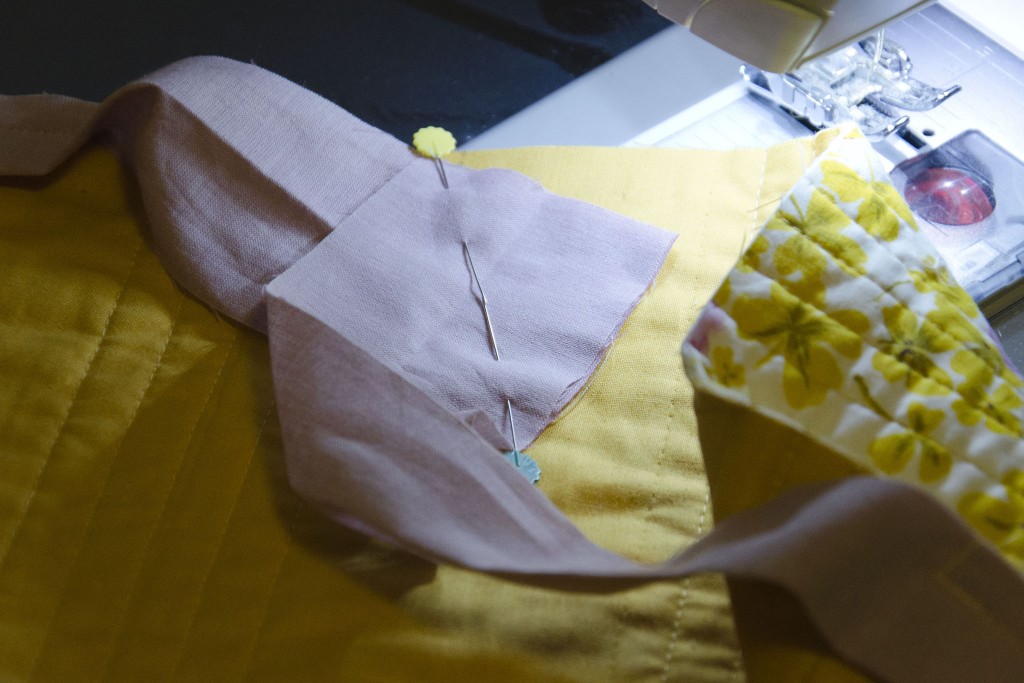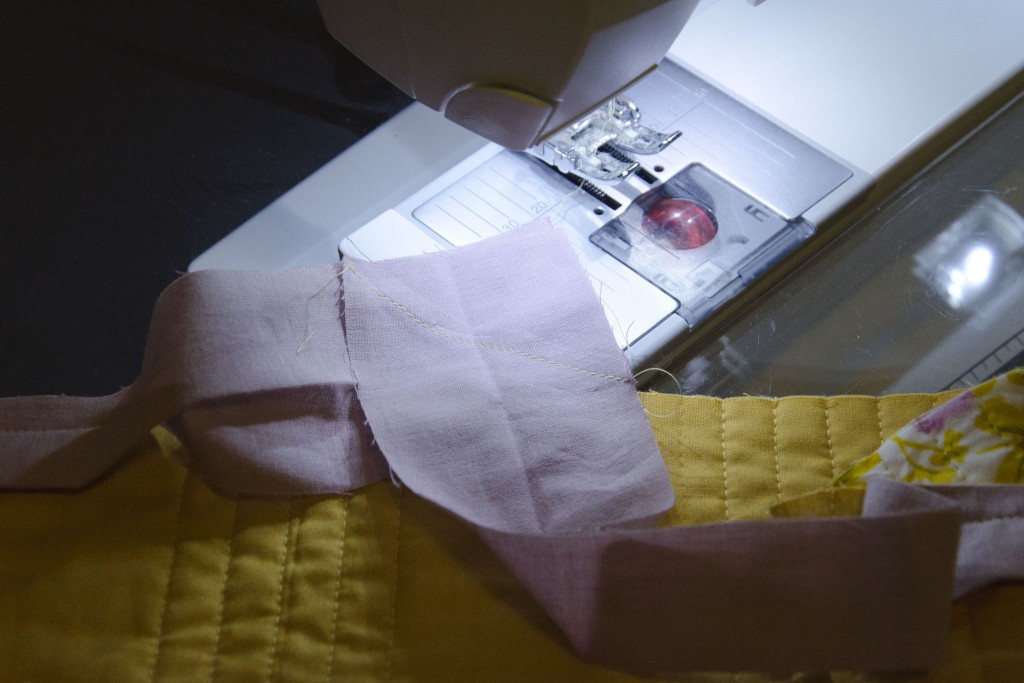 Once you've sewn it, it should snap into place and be the perfect length (make sure to trim the seam allowance down, and press). So very satisfying!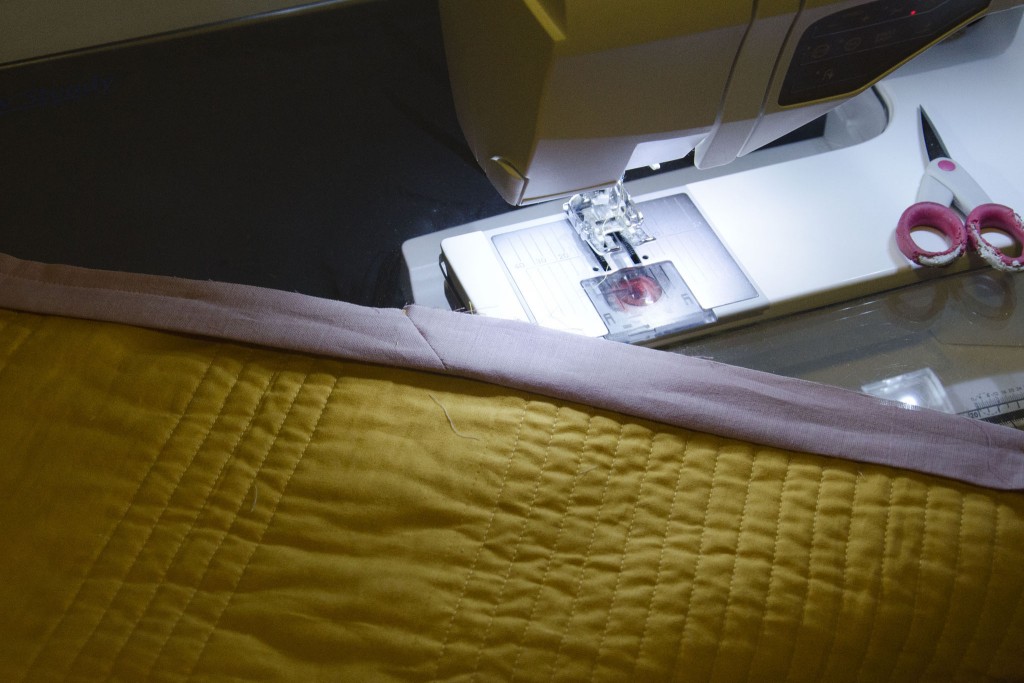 Do you have any other handy binding tricks you love?