Eight years ago, after realizing I'd been going through a computer bag/backpack a year, I made my first "spend money on quality" purchase—a Timbuk2 bag that I picked up at their retail shop while working and living in the Bay Area for the summer. I had hoped to get a few good years out of it; I did not expect to still find it just as integral to my life now as it was in college—nor still in almost perfect shape (albeit a bit dingy).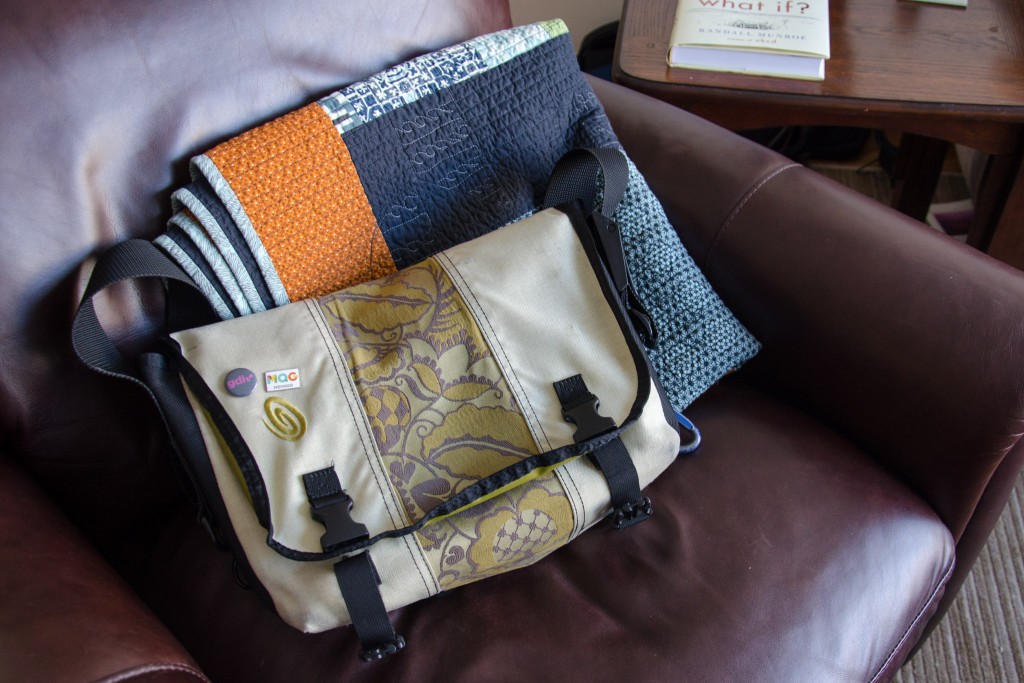 The one regret I've always had is that I bought a plain messenger bag rather than one with a laptop sleeve. I had a neoprene sleeve for the laptop I bought that same summer, but for some reason always found it awkward to use. Then, I was abusive to the laptop that replaced that one and never bothered with a sleeve.
Knowing that my new laptop deserves better, I scoured local shops and websites for a replacement bag, but couldn't find anything I like better than my bag. So, I decided to retrofit my trusty friend.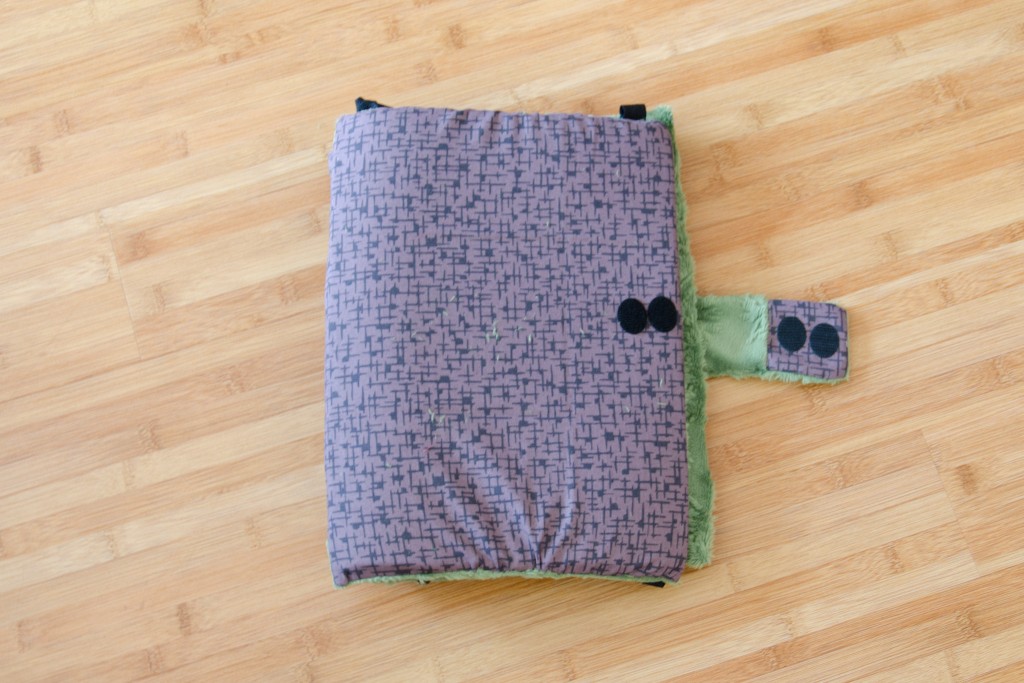 I bought a piece of .5″ tall foam (kismet—there was a scrap of the perfect size sitting forlornly in the foam-by-yard section), some elastic, and Velcro, and combined them with minky scraps and a stashed fat-quarter.
I improvised the construction without a lot of forethought, so there are choices I'd have made differently a second time around—mainly securing the top flap and side elastic in the seams instead of hand-stitching them on later, and completely changing how the bottom is constructed.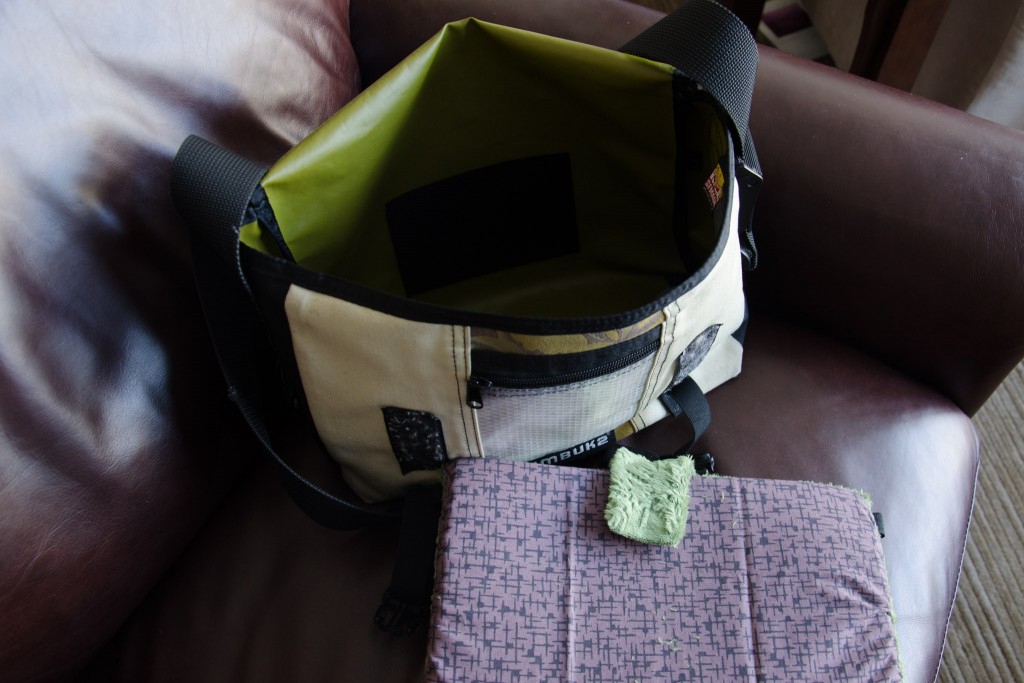 It's secured to the bag interior with a huge strip of Velcro, and allows the laptop to slide in and out easily without having to fiddle with a zipper. Best of all, it's perfectly fitted to the laptop.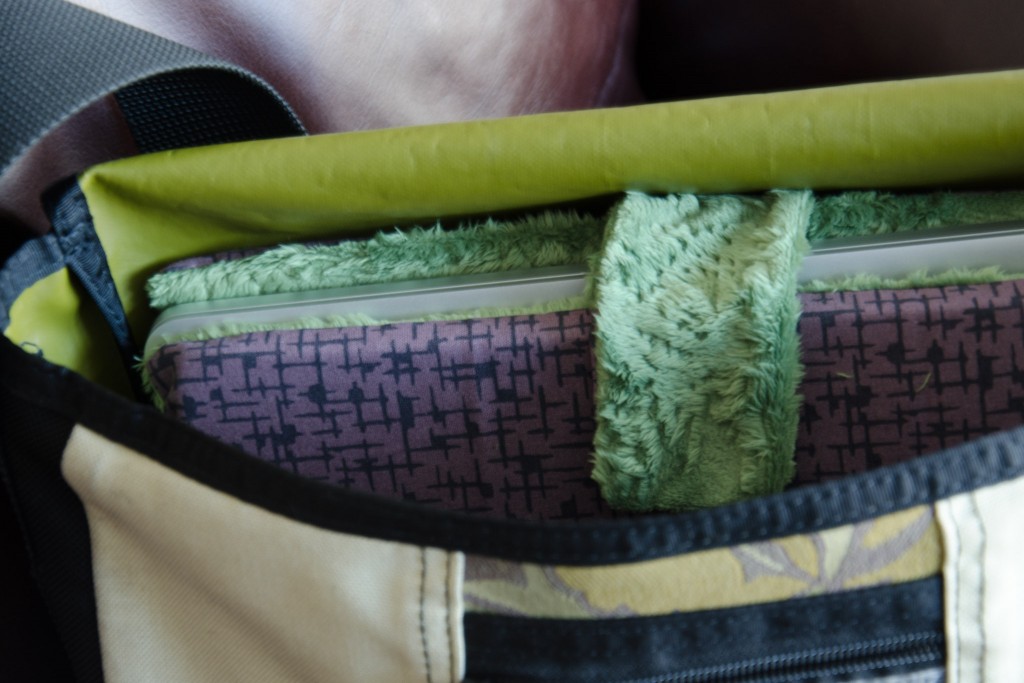 We'll see if the bag and insert make it to laptop number four in a few years!