The awesome people over at Generation Q Magazine and Thomas Knauer put together a bit of a challenge for 30 lucky people—including me. Thomas sent us 40 2.5″ squares and challenged us to create whatever we wished using all 40 squares, adding only solids.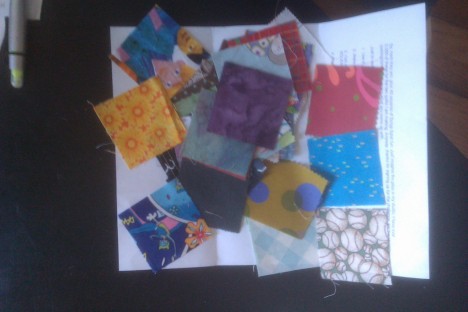 My brain has been in organize, organize, organize! mode, so rather than a quilt or pillow of sorts, I ended up making an organizer for notions, so that I can easily tote around the ones I use regularly. It's approximately 7″×11″ when folded closed (but a bit bulging, when full).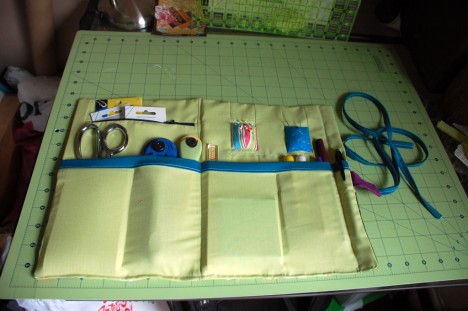 In addition to pockets along the bottom for cutting and marking tools, on one side, there's a zippered compartment perfect for holding needle packages, an extra rotary blade, spools of thread, and bobbins.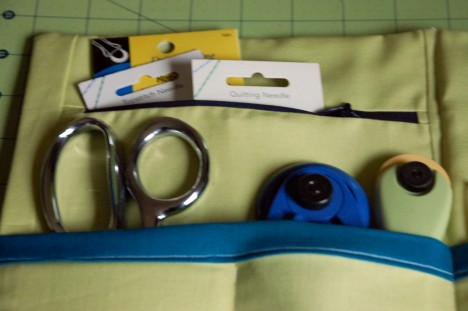 On the other is two pin cushions made of my two favorite scraps in the bunch (using couscous that has been in my pantry for who knows how long, because I didn't have anything better to stuff them with).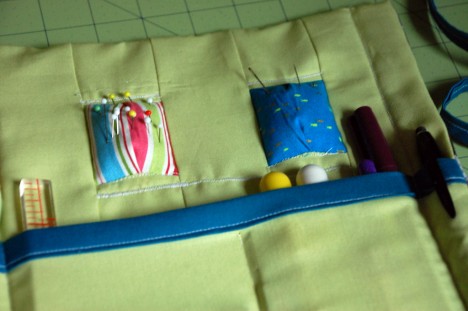 The outside uses the rest of the scraps. Most are folded in half, although some are cut in half and used in two places. Not a scrap was leftover (either whole or in pieces).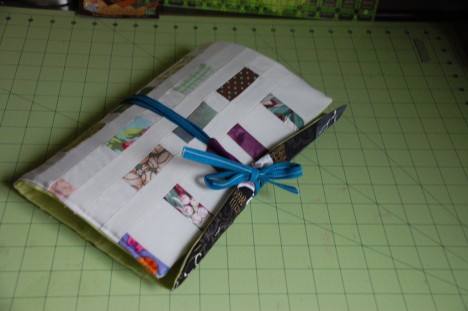 I had some plastic canvas tucked away, and used it between the outer and inner layers to stiffen the whole thing. It's also inserted into one of the pockets so that my scissors don't poke through.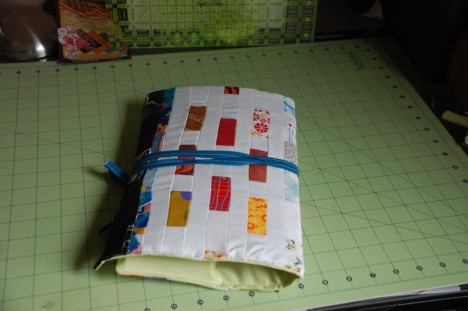 I started piecing without a super solid plan, just a relatively finished idea of a color gradient from the front to back, fitting in leftover scraps as needed.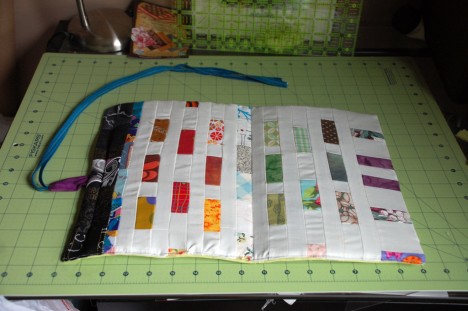 It's not the best craftsmanship, but overall, I'm happy with the result. Up close, there are some pretty horrible scraps, but some were pretty interesting, too.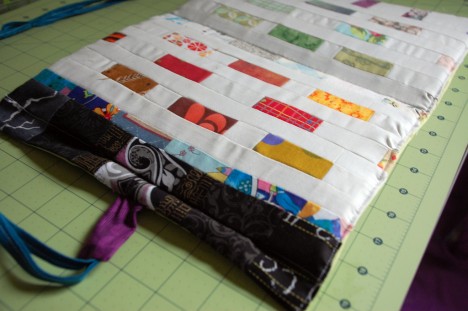 I can't wait to see what everyone else does with their scraps!