It's February. Wow! January flew by and I accomplished less than half of what I hoped.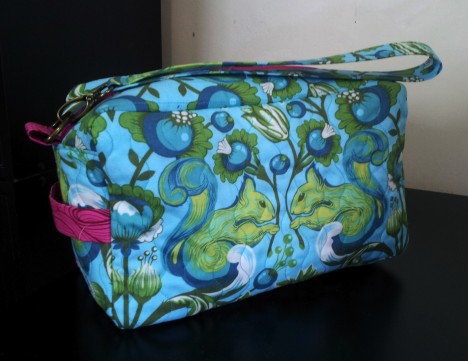 I hope to get back to posting more often now, but I still have a to-do list a mile long from January. Not to mention that my studio is in disarray thanks to an electrical problem that leaves me one (non-grounded) outlet. For reference, today's photo is a Christmas present for 2012 that I finished this morning before work.
Having made six of these bags now, I think I have all the kinks worked out. Now I just have to figure out how to condense the time frame (it takes me about 3 hours to cut, quilt, and construct) into a two hour class. Good thing I have until May to figure it all out!
Enjoy your weekend!