I've mentioned Spoonflower quite a few times, as I order all of my labels from there and used them to print the center medallion for the 1812 quilt. However, aside from those basic orders, I've never thought to try my hand at fabric design.
The VTMQG challenged us to create something this month using coral, mint, black, and white (and only those four colors) based on the Spoonflower Weekly Contest of the same theme. In honor of their inspiration, I decided to actually try to design something for the contest (plus, I knew sewing time would be sparse this month due to my work and teaching schedule).
So, decidedly unmodern as it is, here's my attempt at designing fabric for the challenge. It seems very 1980s shabby chic farmhouse to me.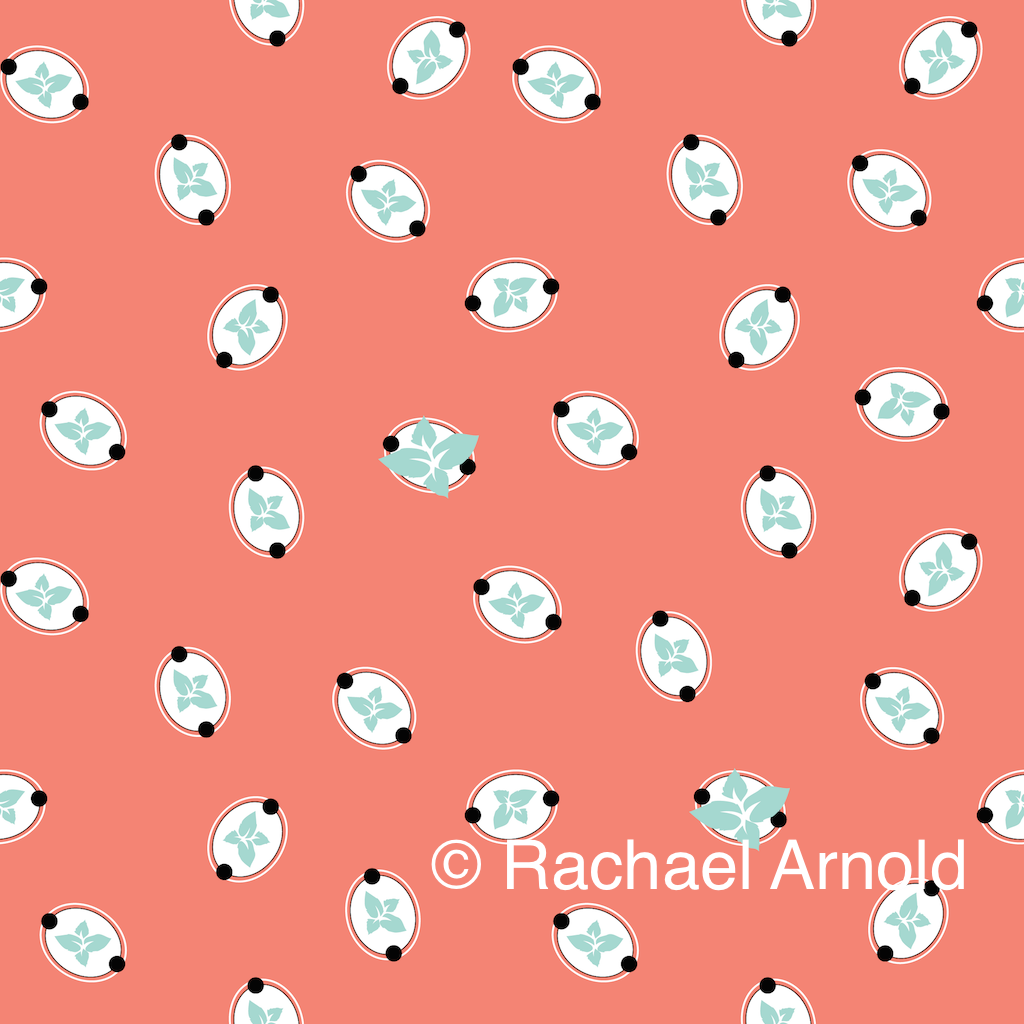 You can see all of the entries (and vote for your favorites) here.