My sister's bridal shower is fast approaching, and we're planning it with a tea party theme. (The whole concept of what one does at a bridal shower is a bit of a mystery to me, having not been given one when I married, nor having attended any for others.) Seeing as I'm 1,300 miles away, my 'hosting' status is mostly honorary, but I am able to lend a hand with the decorations. Armed with a few embroidery files from Urban Threads and some half-yard cuts of Park Life by Elizabeth Olwen for Cloud9 Fabrics, I whipped up bunting for the party. Where by whipped, I mean I spent a lot of time at my machine over the course of a week or so, considering the 40 minute stitch out time of each of the embroideries.
I dare say the final result is pretty sweet. I made two of these strands, each 9' long.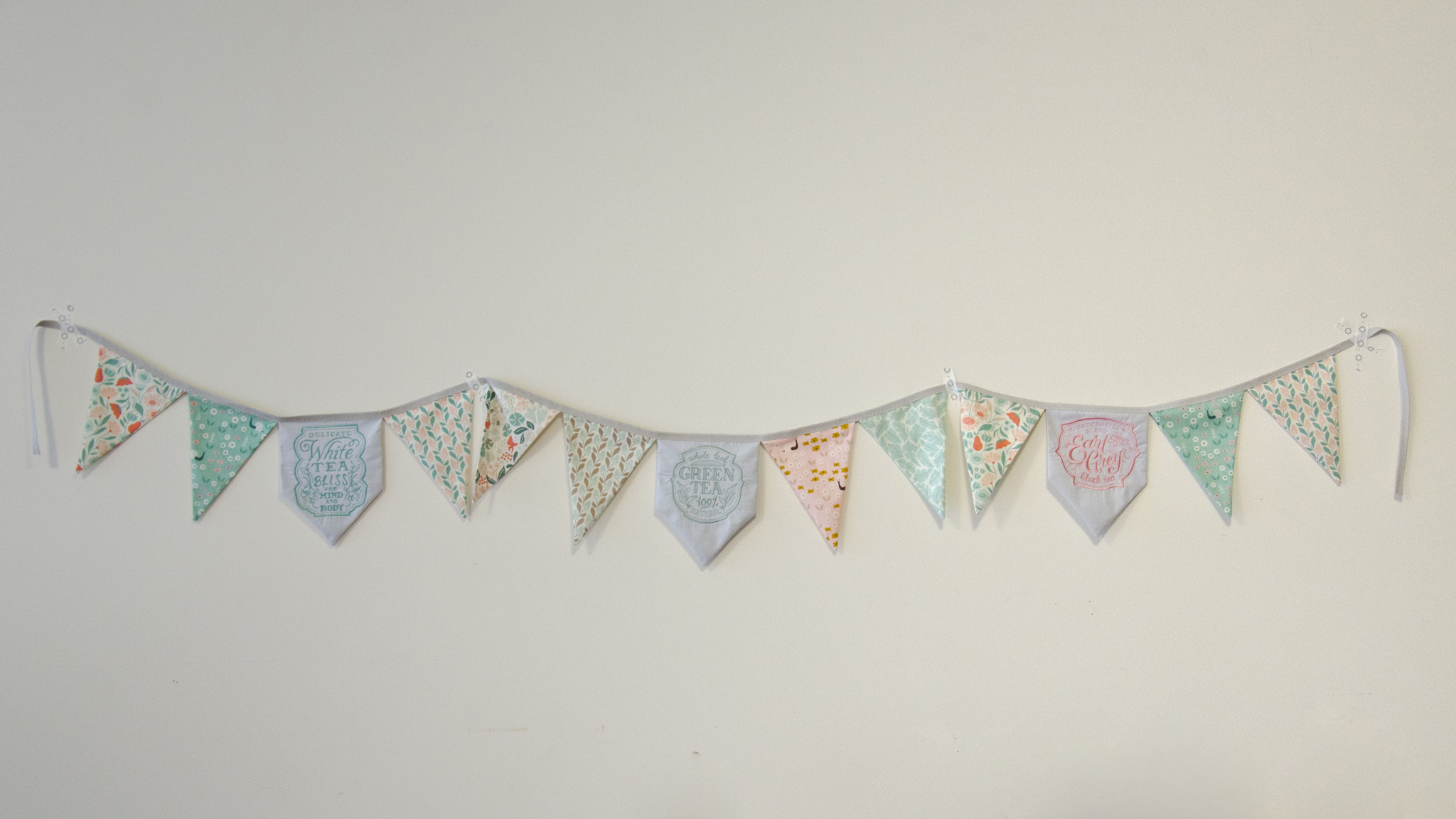 Here are a few tricks I found helped with creating it. When making your own, you can actually get a lot more bunting out of just a quarter yard of each fabric than I ended up making—my cut triangles had 7" bases and were 9" tall. I have so much fabric left over—stay tuned for future projects with it.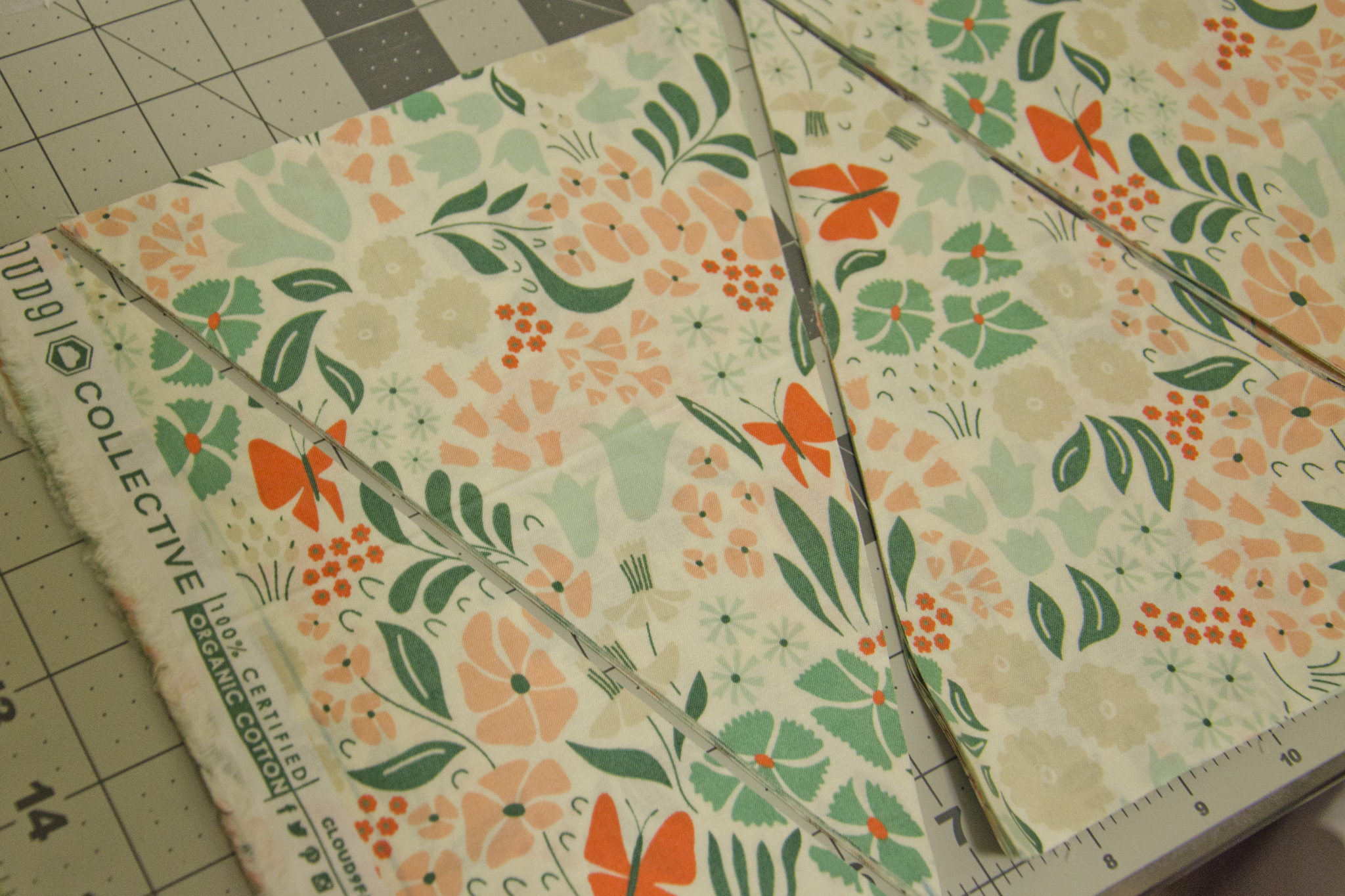 Tip 1
Cut strips of fabric, then rotate your template (or cutting marks) for easy cutting. If your fabric is directional, you can use the upside-down cuts on the back of your pennants.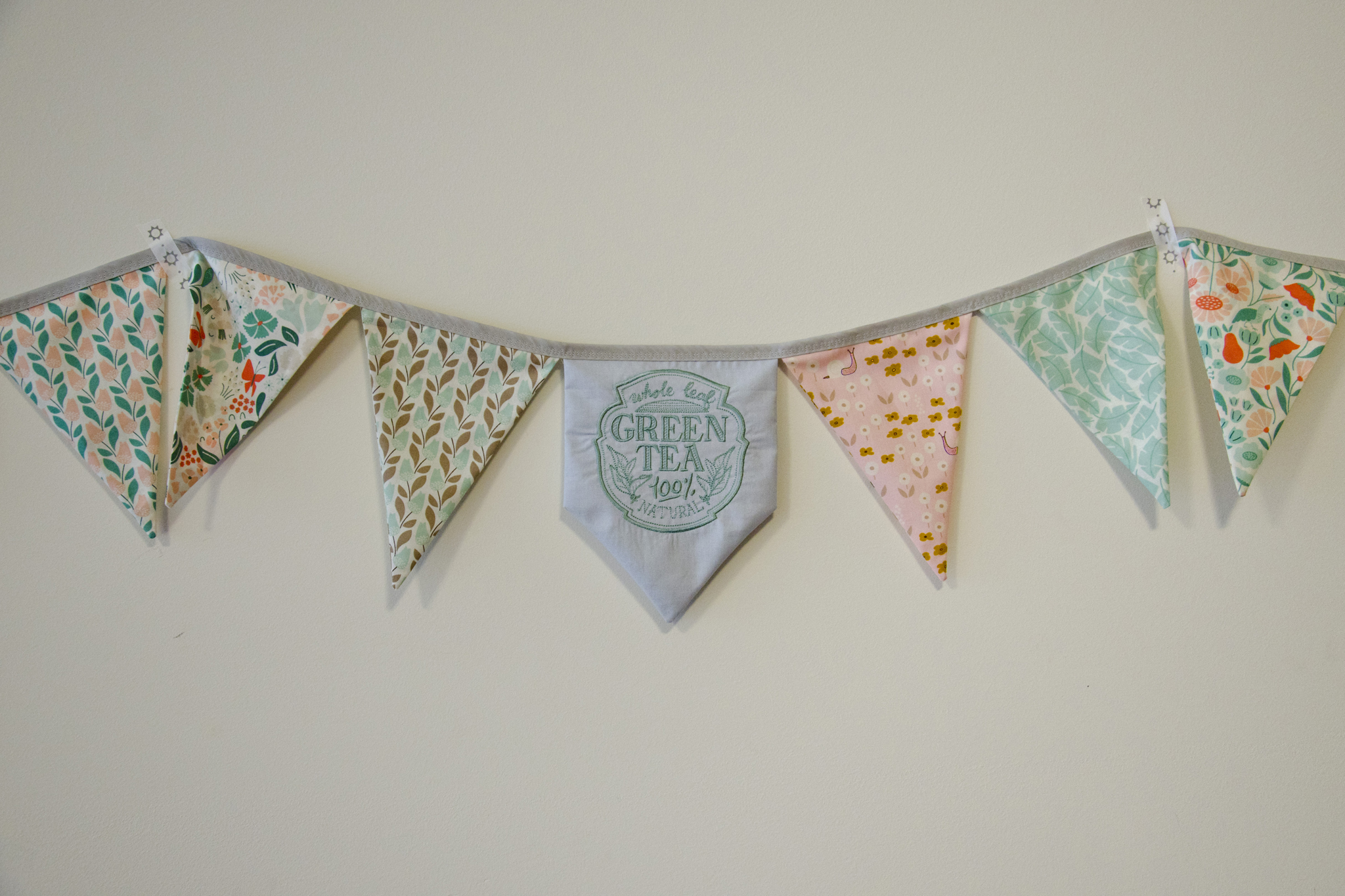 Tip 2
Trim the seam allowances and use a chopstick to turn the point. I'm not great at sharp points, regardless of how I trim the seam allowances, but the chopstick is awesome.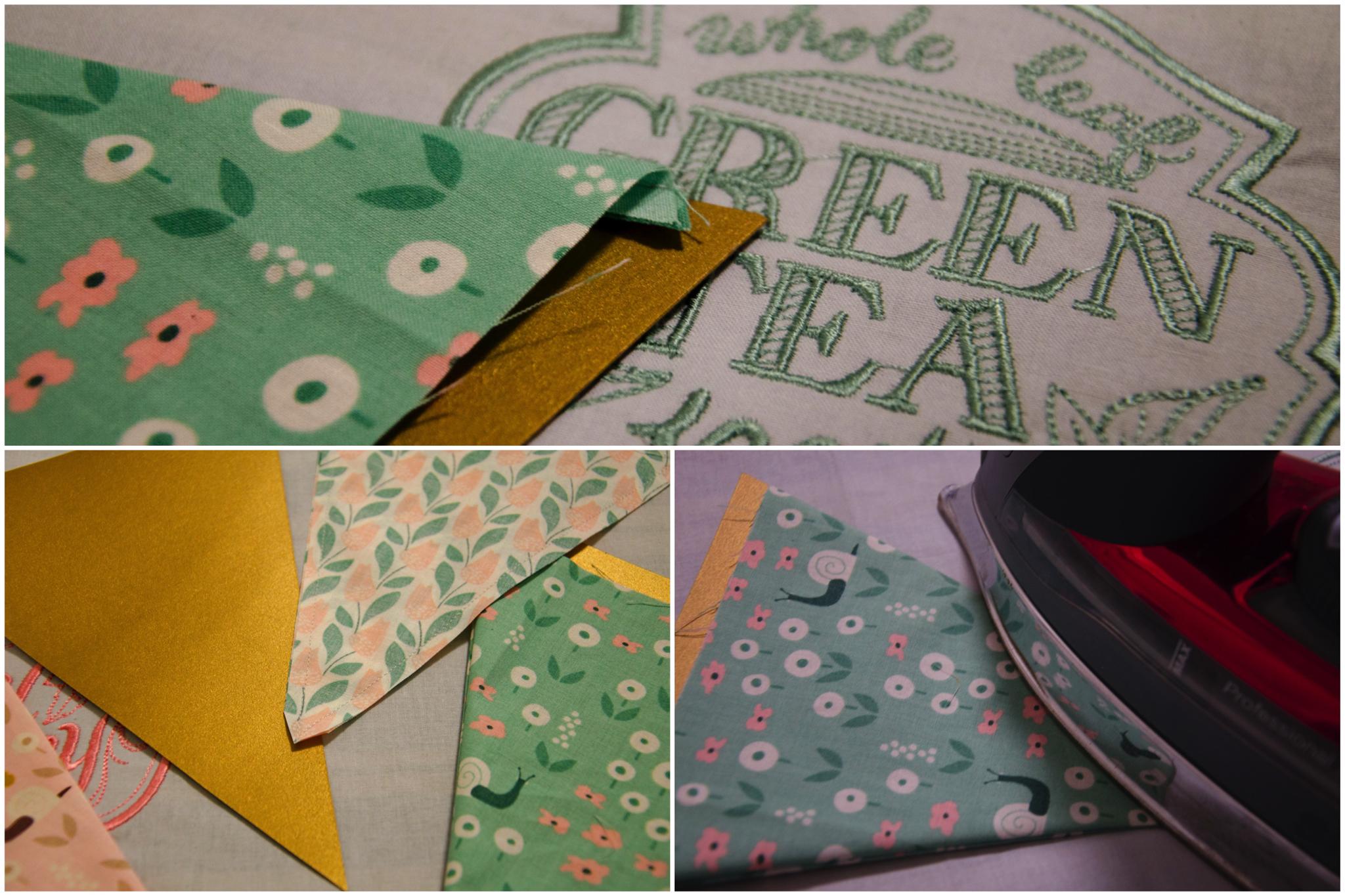 Tip 3
Cut a template out of card stock to help with pressing. If you cut the template to the finished size, then slide it in with the seam allowances behind it, you get a nice sharp edge to your pressed pennants.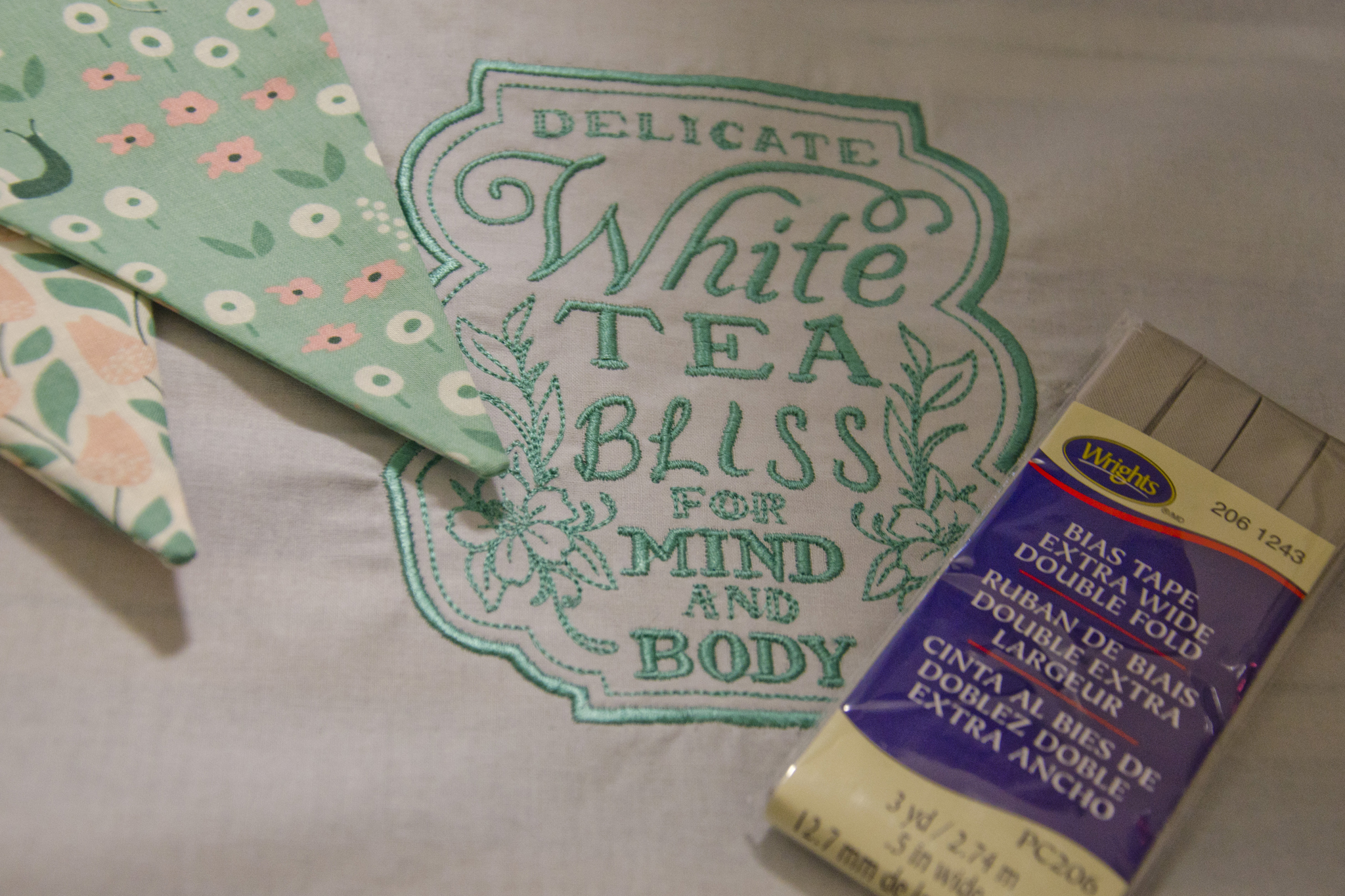 Tip 4
Use packaged double fold bias tape for a quick and easy finish, and a glue stick to hold everything in place while you sew the flags down.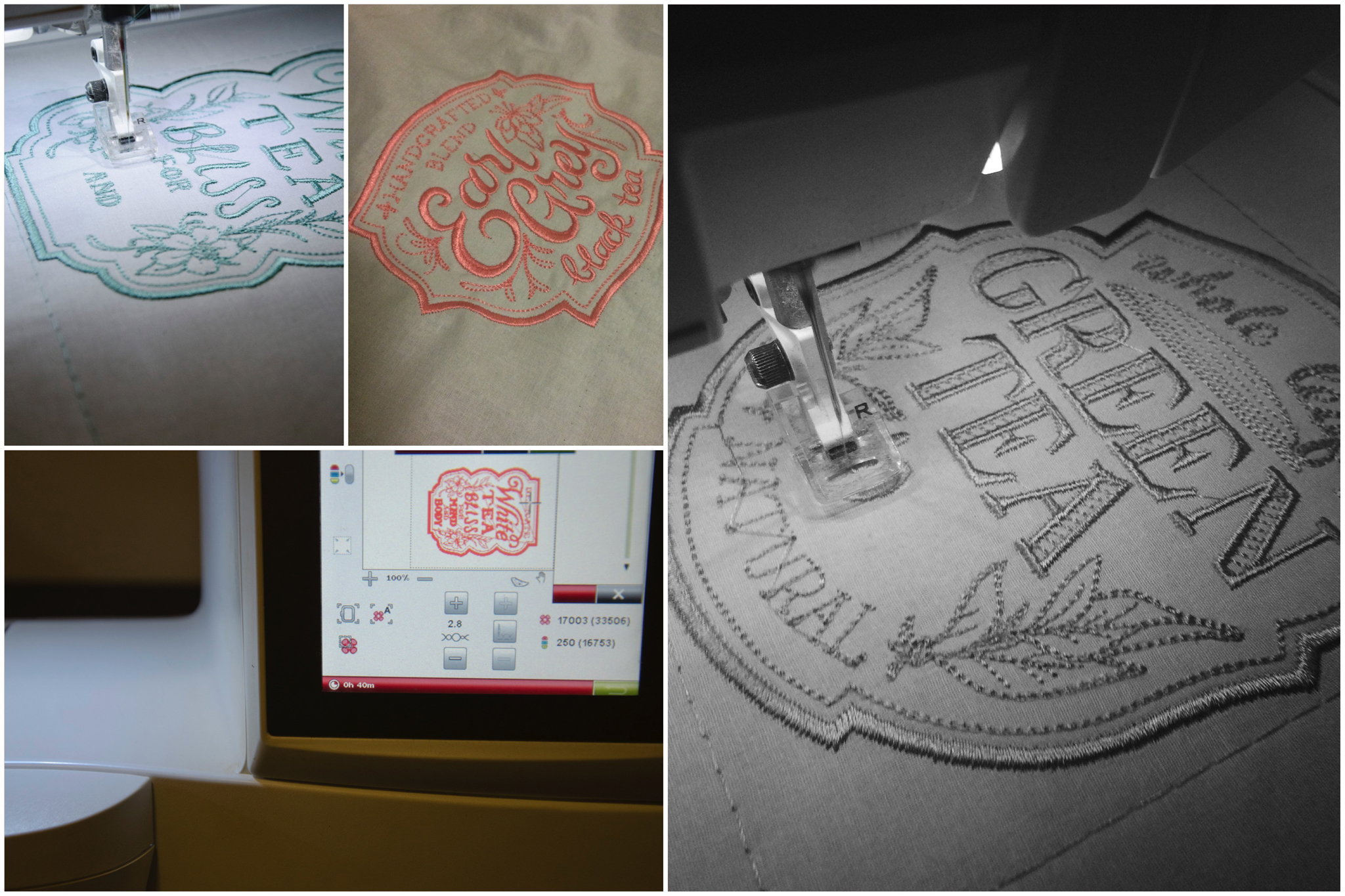 Best of luck in your bunting endeavors!