I'm absolutely the worst at remembering to pop gifts in the mail on time for my various niblings' birthdays. I think they've all come to expect that Aunt Rachael's cards come sometime in the general month, likely mailed on their birthday or a few days after. Take these, for instance. Two of my nieces recently celebrated their 16th birthdays, one this past week, the other in September (to be fair, I didn't have a mailing address at the time).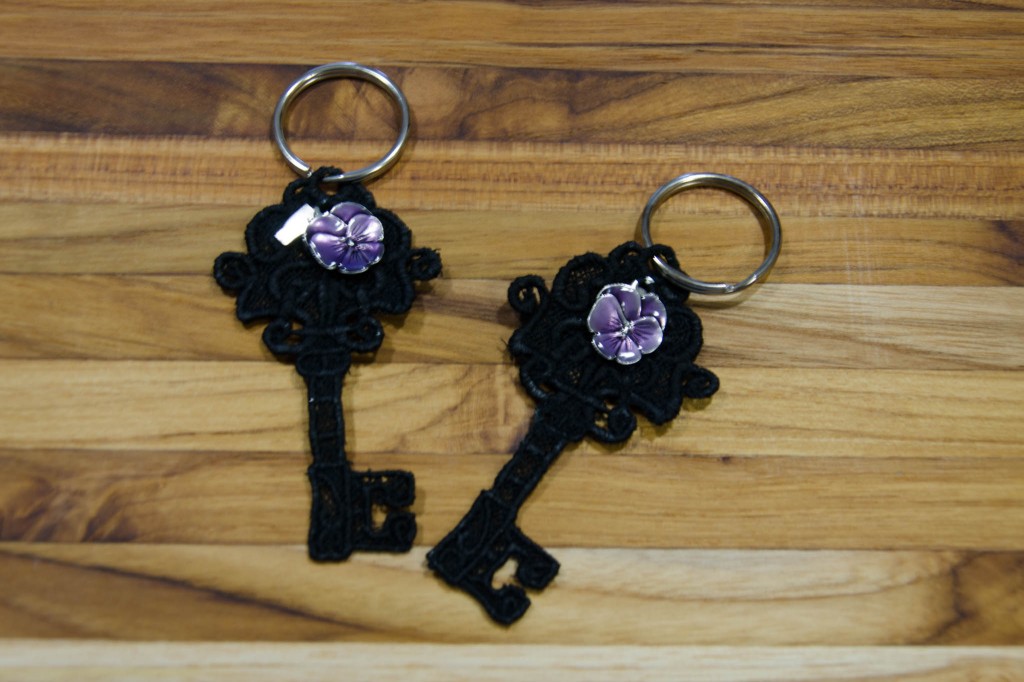 For birthdays, I usually drop a gift card in the mail, but since this was a special one, I added a small additional gift as well—a keychain composed of a free-standing lace design from Urban Threads and a pair of charms from Danforth Pewter (made here in Vermont).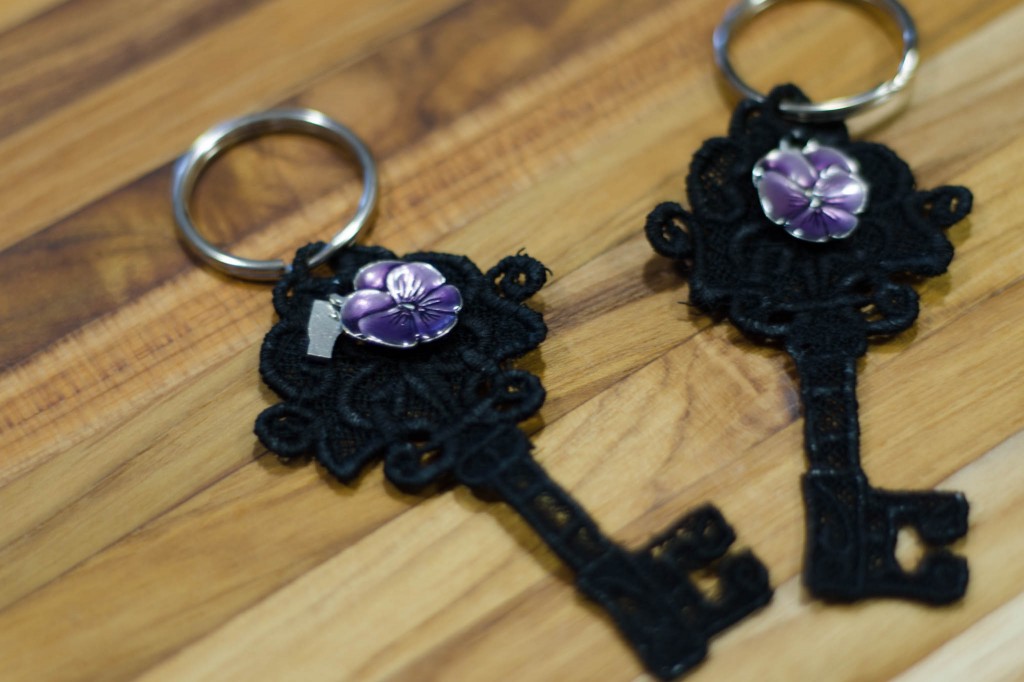 This is the first time I've tried stitching out a free-standing lace design, and it was a little rocky. My first attempt failed compeltely. The second time, I doubled up the water-soluble stabilizer and it turned out okay but the top thread broke about ten times, and it skipped a ton of stitches. The final product seems okay, despite all that.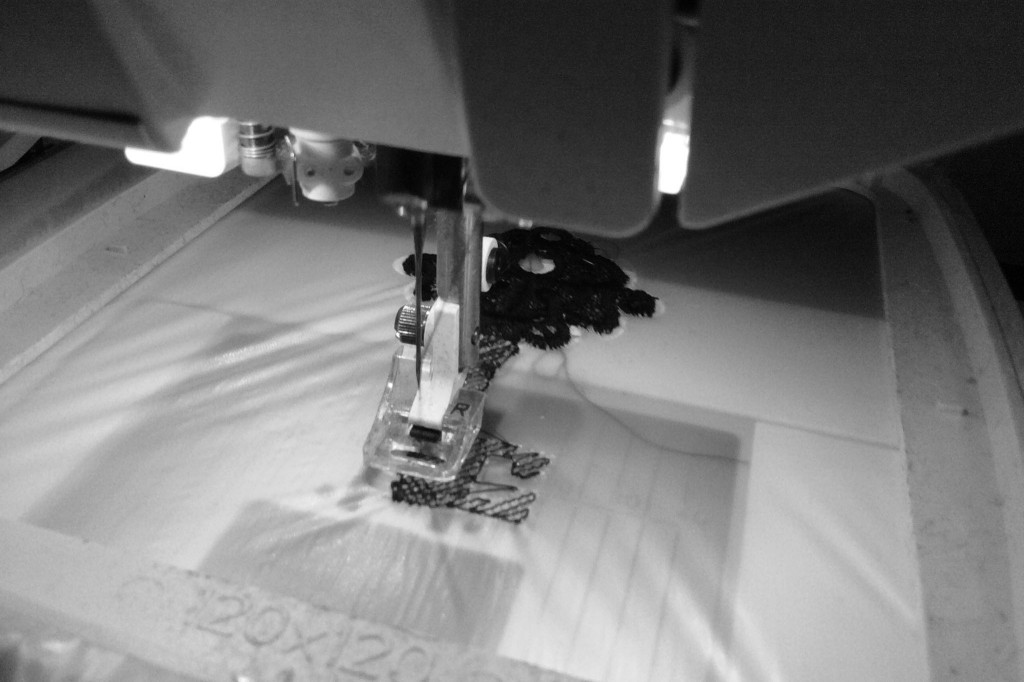 The third time, I used three layers of stabilizer, and didn't have to fight broken thread, however the stitches pulled the stabilizer apart, scrunching and mis-stitching a part of the key. It still came out okay, but I definitely have room for improvement.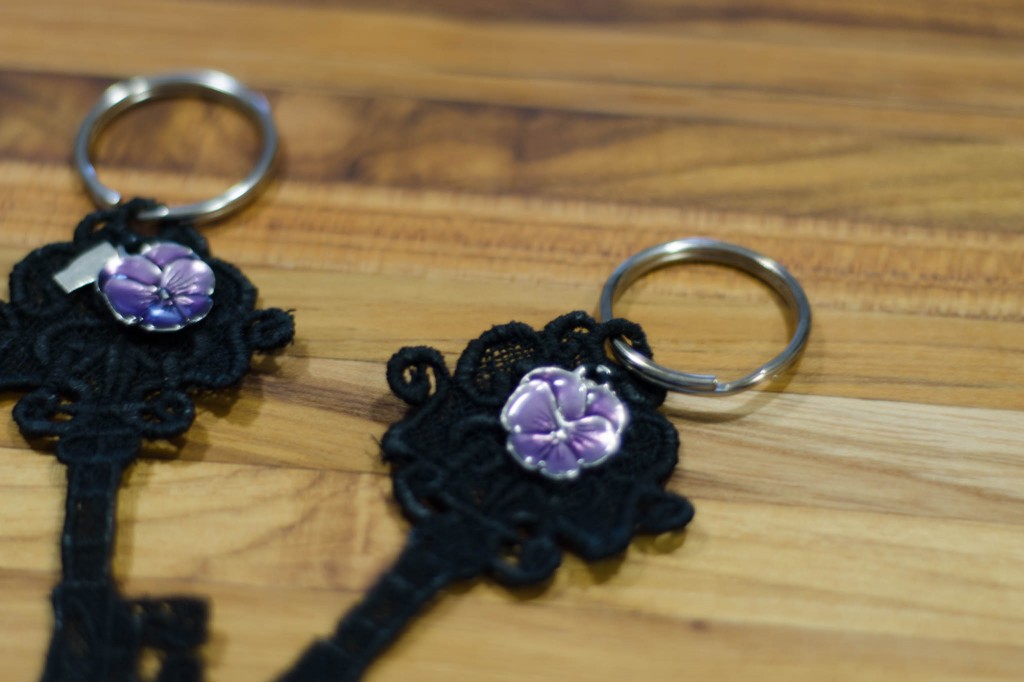 Now I just need to remember to make it to the post office tomorrow to send them on their way!
Have you had much experience stitching out free-standing lace designs?